Bitcoin (BTC) keeps going down, falling by 1% since yesterday. According to Coinpaprika, the current price is $43,718.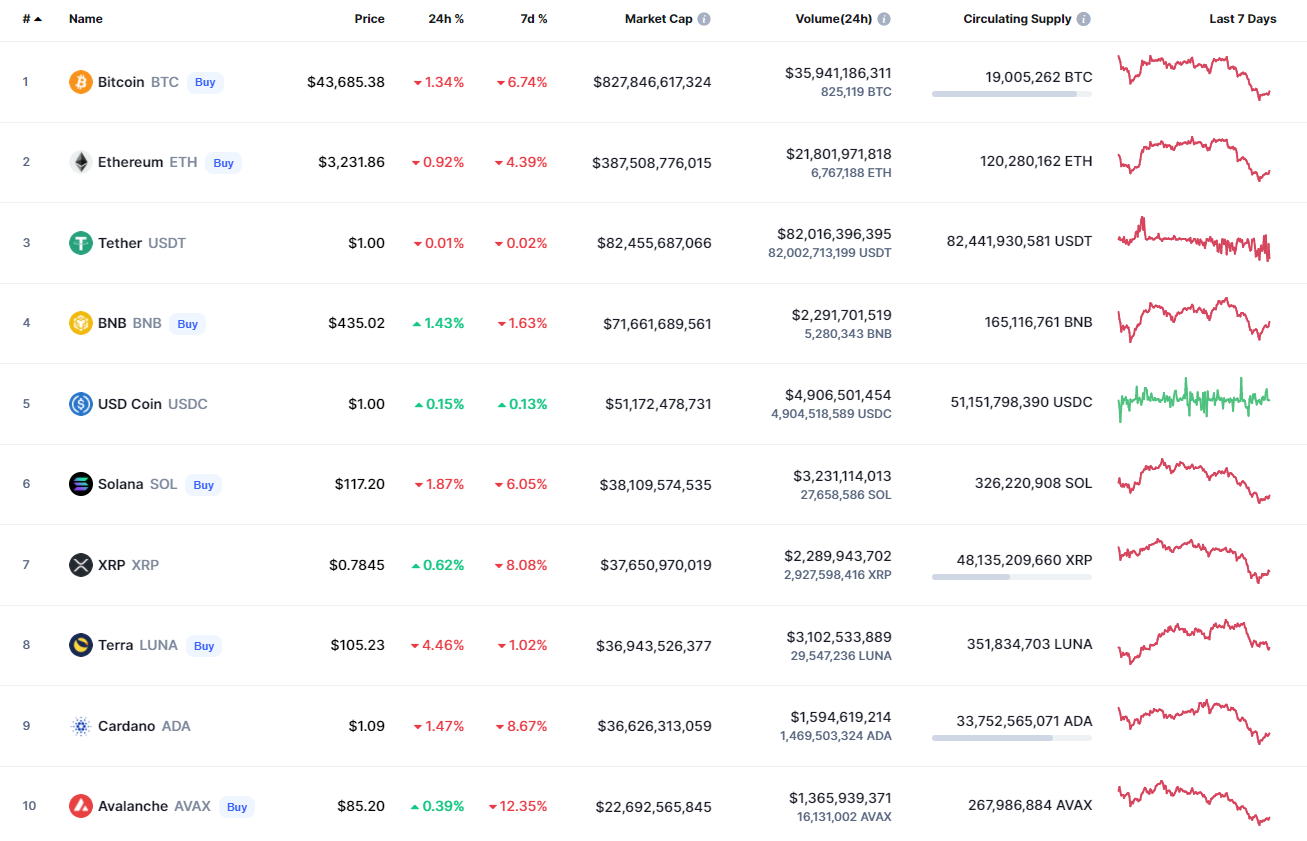 BTC/USD
Bitcoin (BTC) could not come back to the bullish zone, going down the second day in a row.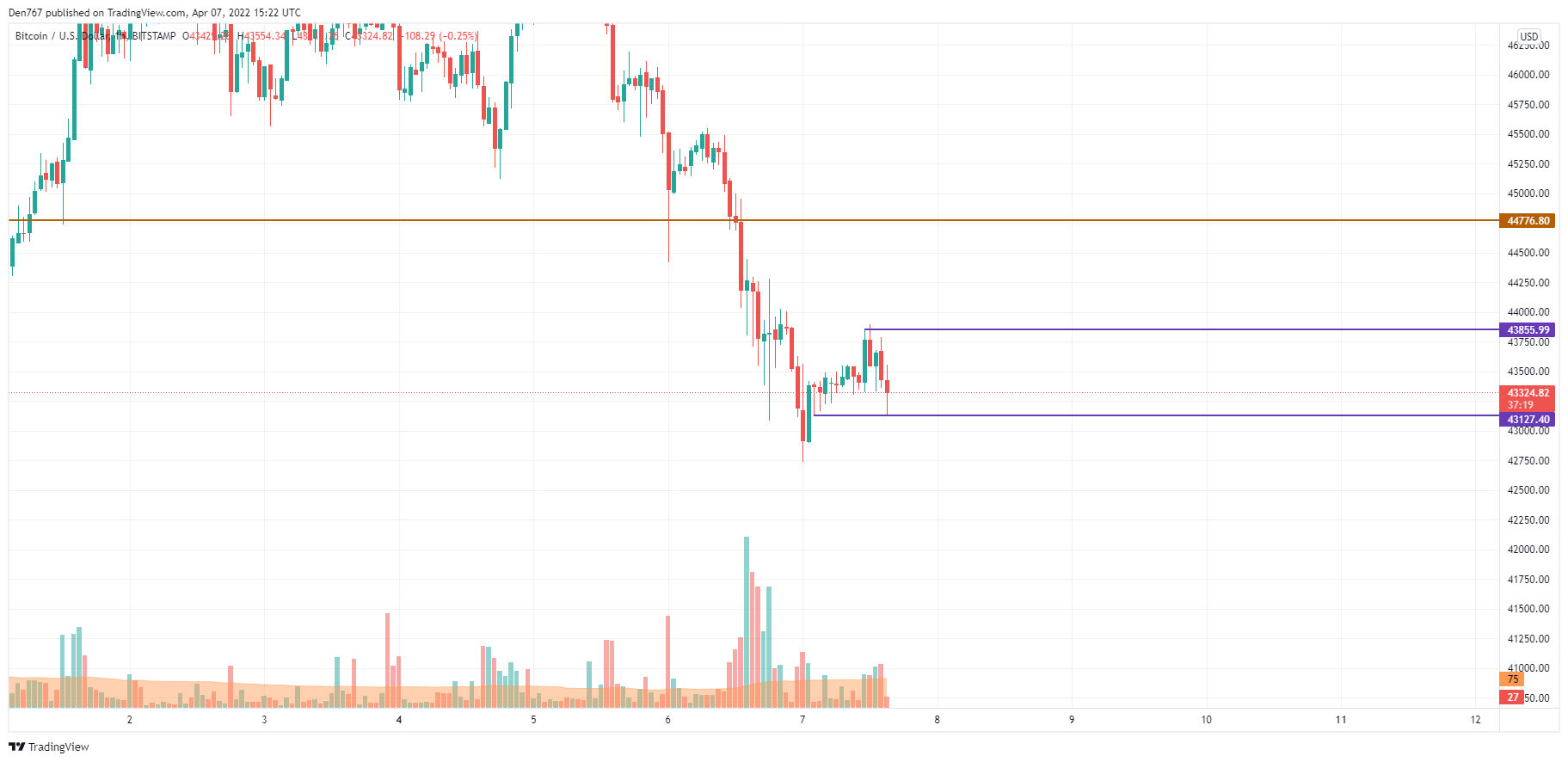 On the local time frame, Bitcoin (BTC) has made a false breakout of the resistance at $43,855 against the high selling trading volume. At the moment, the price is located near its low level at $43,100. If the bears' pressure continues, one may expect its breakout and further dump to $43,000 soon.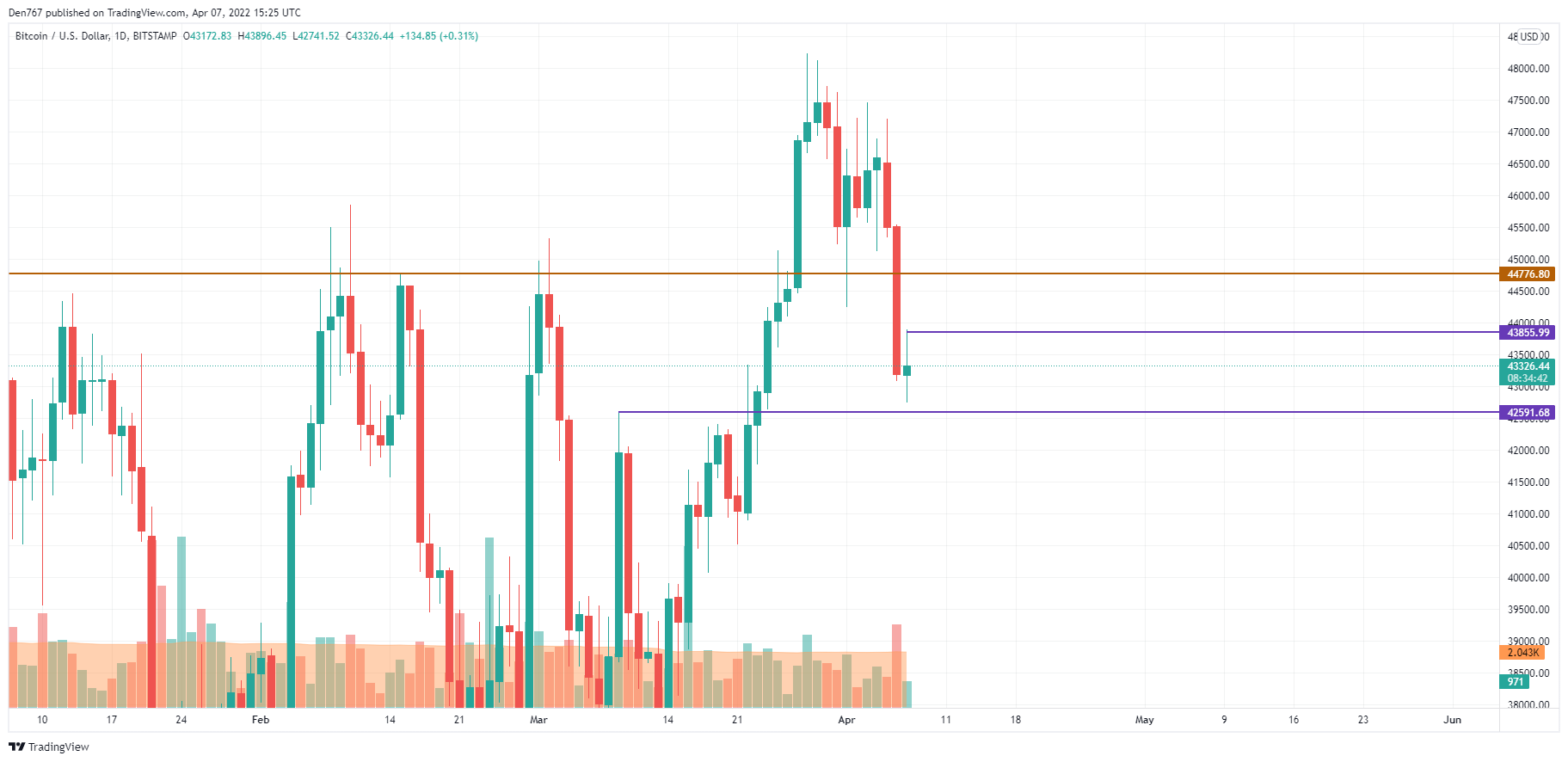 Bitcoin (BTC) has almost touched the blue support level at $42,591. The selling volume is going up, which means that bears might keep the pressure. In this case, if the daily candle fixes below the aforementioned mark, there is a chance to see a sharp drop to the zone around $42,500-$42,000 by mid-April.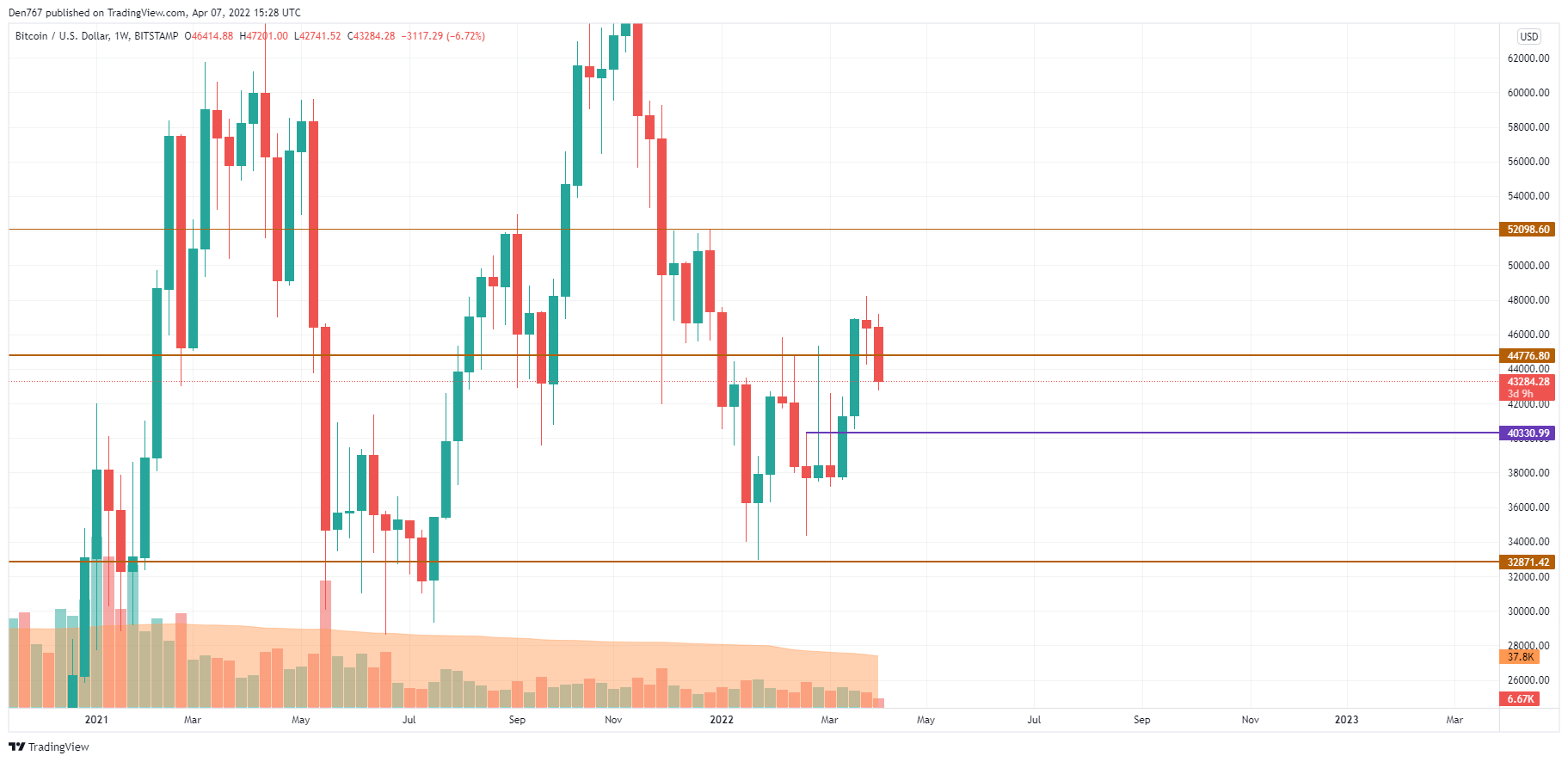 Bitcoin (BTC) could not keep the growth after a breakout of the $44,766 level. Currently, the price is trading below it, which means that bears again control the initiative in the long-term case.
All in all, one can expect the sideways trading in a wide range between $40,000 and $44,000 within the next few weeks.
Bitcoin is trading at $43,185 at press time.