Today, on October 19, the Bitcoin community has something to celebrate — 600,000 blocks have been mined. Popular crypto enthusiasts Pieter Wuille and Pierre Rochard react have reacted to this event on their Twitter accounts. But does this mean that Bitcoin mining is nearing its end?
Happy 600000th block, #bitcoin! https://t.co/3V2OE9ydZe

— Pieter Wuille (@pwuille) October 19, 2019
What is BTC mining in for in the future
According to the estimates, the last Bitcoin will be mined in more than 100 years — in 2140. This will happen after block No. 6,929,999 is reached. More precisely, 99.2% of BTC will be issued by 2036. After that, new Bitcoins will be poured into the system in very small batches. Thus, miners will have to mint the remaining less than 1% of tokens for about 100 years.
But this will not be the end of Bitcoin. The generating of new blocks will continue, since the network will stay operational and transactions will go on. However, someone should maintain them. These are events of a distant future, though.
BTC block number 600,000
The anniversary block did not turn out to be any special, its out value is 3.411 BTC, the size is 0.87 MB, and SegWit spending is 64%. It is worth noting that the total Bitcoin supply has also reached the mark of 18 mln.
Block 600000
Hash: 0x...07316856900e76b4f7a9139cfbfba89842c8d196cd5f91
Size: 0.87MB, 2848140 WU, 71% full
Txs: 1,925
SegWit spends: 64%
3,762 in → 4,120 out
Out/In Ratio: 1.10
Out Value: $27,232,211 | 3,411 btc pic.twitter.com/qKyme7i0cg

— Bitcoin Confirms (@BitcoinConfirms) October 19, 2019
The difficulty of Bitcoin mining continues to increase, this figure has already fixed above the level of 13 trillion. By the end of the year, it is expected to reach 15 trillion.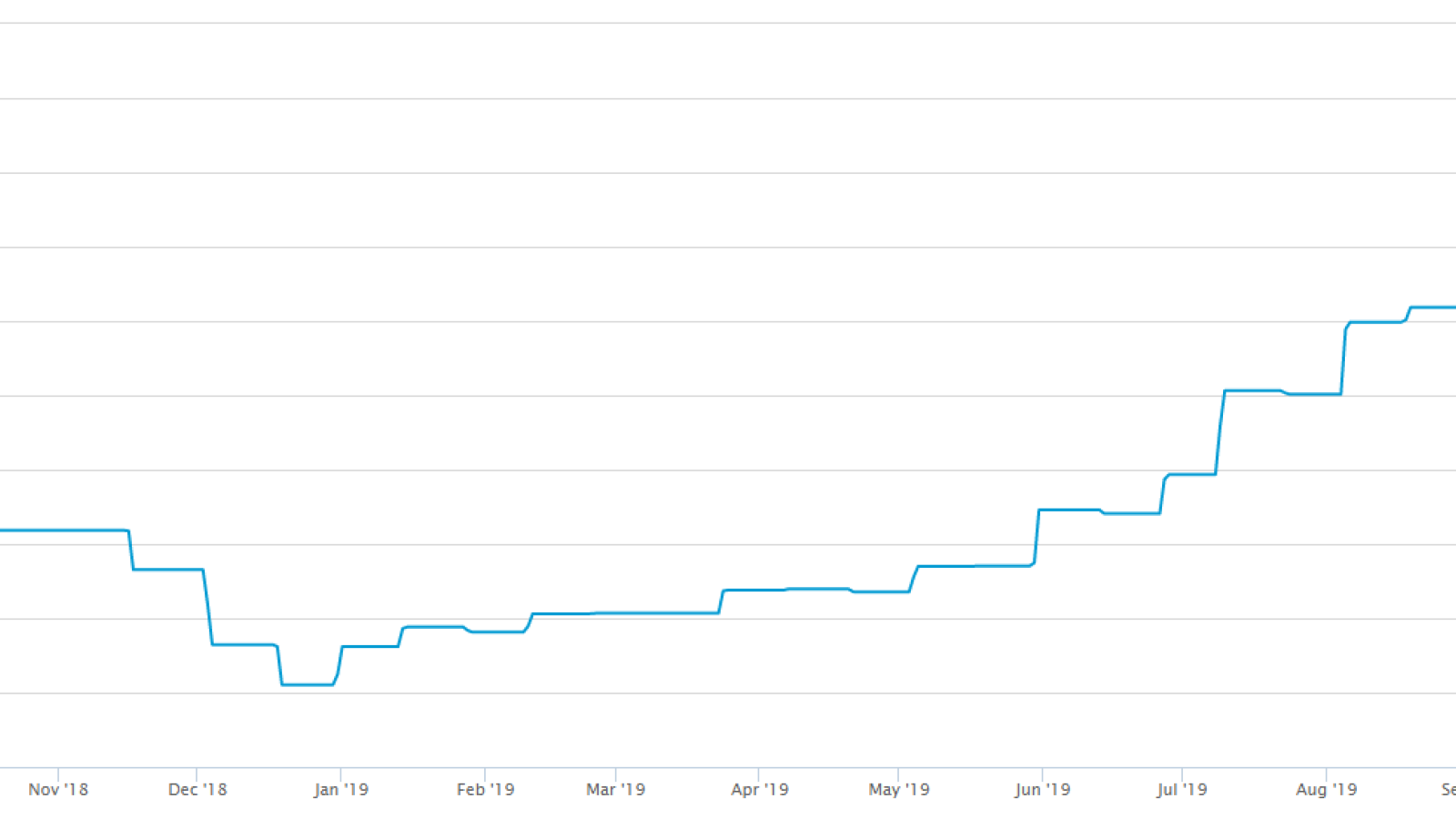 Another important event is scheduled for May 2020 - the next BTC halving will happen. This means that the reward for block mining will decrease 2 times. Now, 12.5 BTC is paid for each new block, and already on May 23, this figure will decrease to 6.25 BTC.
Bitcoin mining is still far from its end, but ordinary users are no longer able to compete with mining factories. What will happen to the crypto industry further? Leave your comments in the section below!