Ki Young Ju, the CEO of leading on-chain analytics firm CryptoQuant, claims that a new Bitcoin bear market has been confirmed in a recent tweet:
I hate to say this, but it seems like the $BTC bear market confirmed.
He notes that large holders have started sending coins to exchanges en masse, which is a sign of "whale capitulation."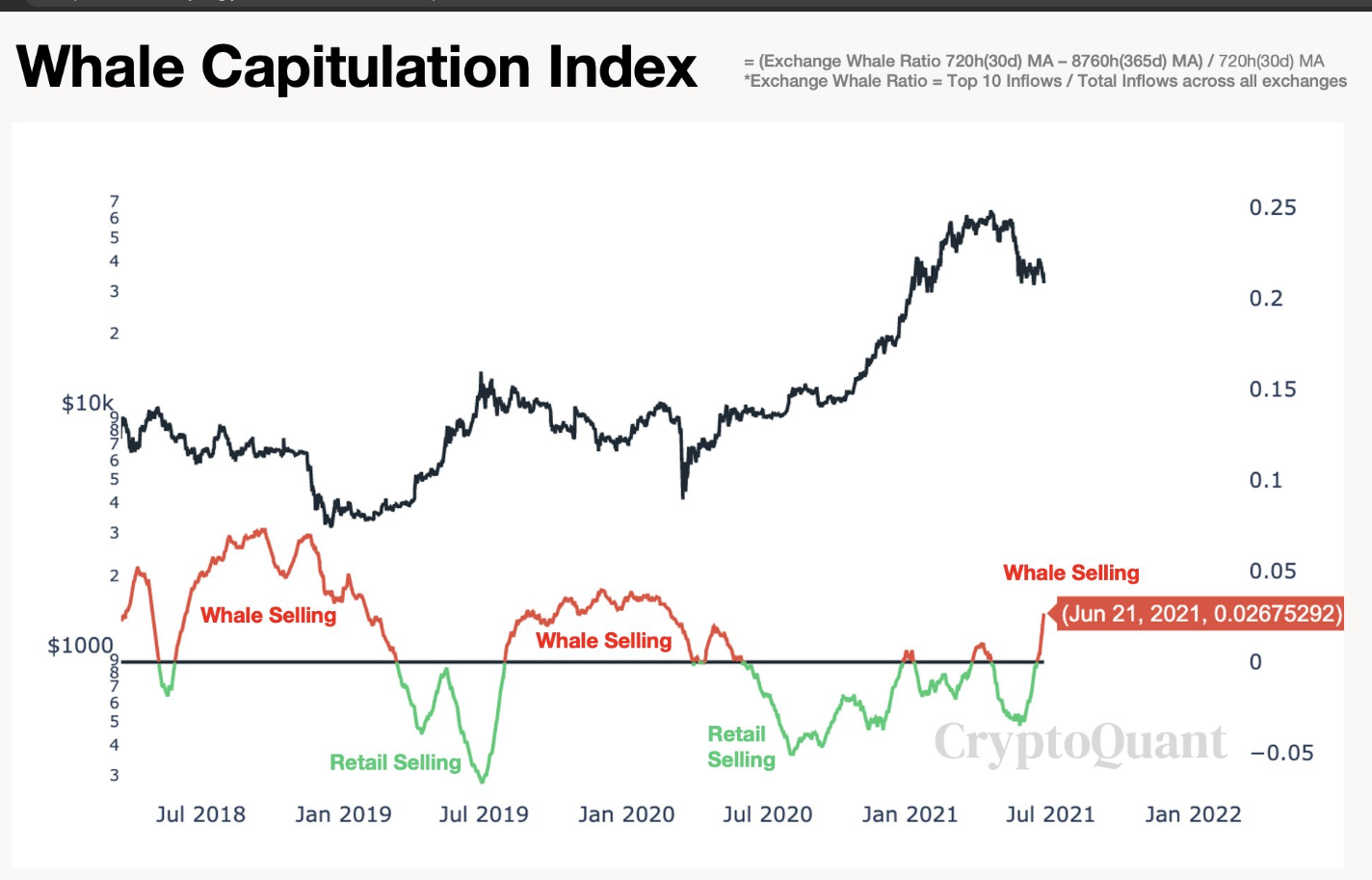 card

Earlier today, Bitcoin dipped all the way to $31,700 on the Bitstamp exchange. At press time, the cryptocurrency continues to trade nearly the daily low.

The market is facing severe selling pressure amid China's worsening crackdown on crypto.

MicroStrategy's $489 million Bitcoin purchase—which was revealed earlier today—failed to tame the ferocious bears.