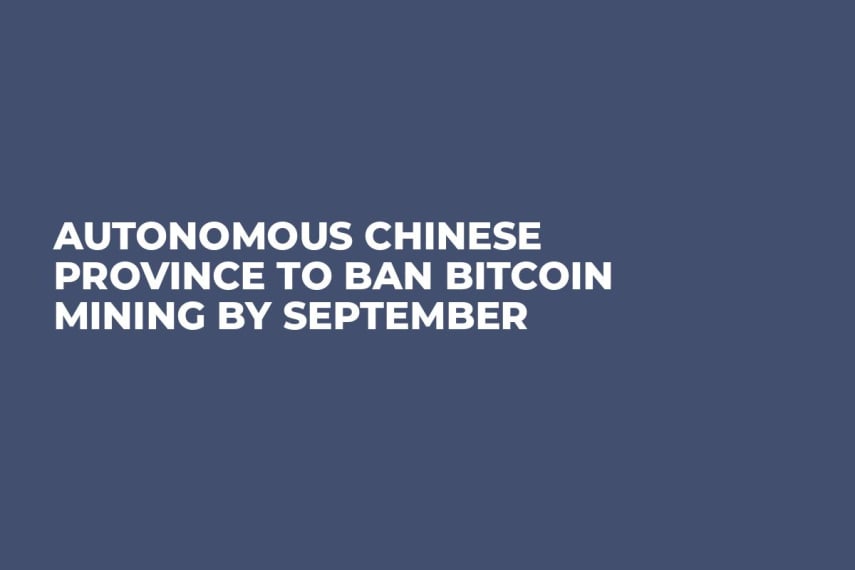 Cover image via U.Today
China's continued icy relationship with Bitcoin and Cryptocurrencies has taken another step as Xinjiang Uyghur autonomous region, a province in the north west of the country has stated it will shut down what it calls 'illegal' Bitcoin mining in the region.
China has famously banned ICOs as well as access to exchanges before finally putting up a firewall to stop outside access to exchanges. There has also been building pressure on the mining industry which is one of the largest.
Now, with Xinjiang Uyghur being an autonomous region, it has a higher level of provincial control and is looking to the local utility companies report and shut down illegal Bitcoin mining operations.
Leaked information
The crackdown was confirmed when a leaked government document was confirmed as legitimate. The document indicated that Xinjiang's Economic and Information Commission (EIC) was indeed asking local utility companies to be vigilant of suspicious power usage.
The document defines illegal Bitcoin miners as any operation that is not registered with the government as a licensed business entity. Additionally, any operation that has been using electricity without formal contracts with utility firms.
The document goes on to state that utility companies in the region have to work to shut down these unlicensed operations and reporting back to the authority on their progress by the end of August.
Stepping it up
The move to force shutdowns of these 'illegal' mining operations is hardly surprising seeing as in January Xinjiang's utility companies were to make regular reports to the authority on local Bitcoin activities as part of a wider move to guide them towards leaving the region and nation.
This move seems to be part of China's overall attitude towards Bitcoin and other decentralized cryptocurrencies as it looks to rather build and control its Blockchain revolution. Mining has been a major part of China's arsenal in the cryptocurrency space, but that may well be ending.
It has even emerged that Bitmain is slowly trying to set up shop in Washington, in the US. The Chinese currency has also slowed dramatically in terms of its impact on the global Bitcoin transaction power- going from 90 percent to just one.