Cryptocurrency analysts are keeping an eye on Ethereum's chart patterns, notably the appearance of a hammer candle on the weekly chart.
According to Jake Wujastyk, this formation comes after Ethereum experienced four consecutive weeks of declining prices, sparking conversations around potential bullish reversals.
The significance of the hammer candle
A hammer candle is a technical chart pattern often viewed by traders as a bullish reversal indicator.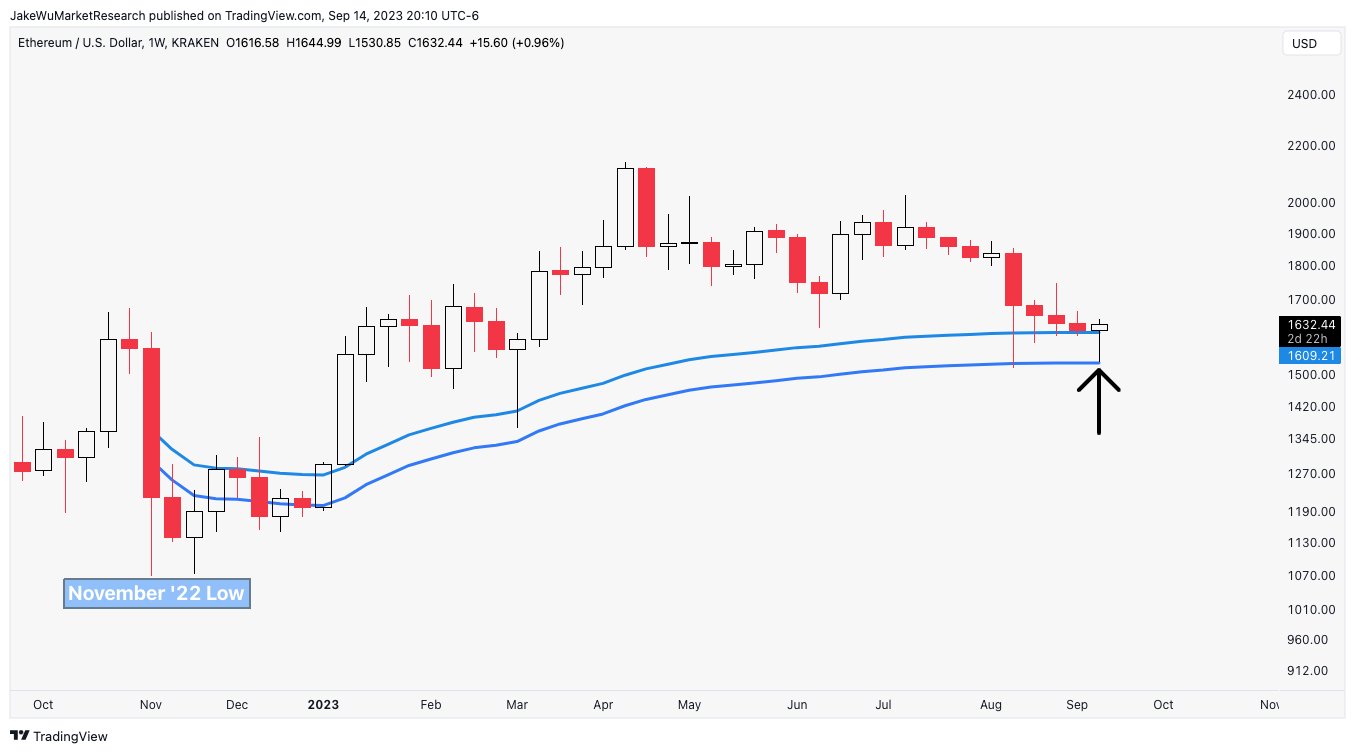 The pattern is characterized by a short body and a long lower wick, resembling a hammer.
It generally appears at the end of a downtrend, suggesting that the asset's price has "hammered out" a market bottom and may be poised for a reversal to the upside.
However, it's essential to note that no single pattern can guarantee future market performance.
Ethereum's price performance
According to data from CoinGecko, the current price of Ethereum stands at $1,628.96, up 0.6% against the US Dollar, but down 0.5% against Bitcoin.
Over the past 24 hours, Ethereum has traded within a range of $1,616.24 to $1,638.91.
The cryptocurrency maintains a market capitalization of nearly $196 billion, with a 24-hour trading volume exceeding $7.2 billion.
For those optimistic about Ethereum's future, the hammer candle could be a welcome sign after weeks of declining prices. However, caution is still advised. Many seasoned traders often seek additional confirmatory signals and take a holistic view of the market before making any investment decisions.