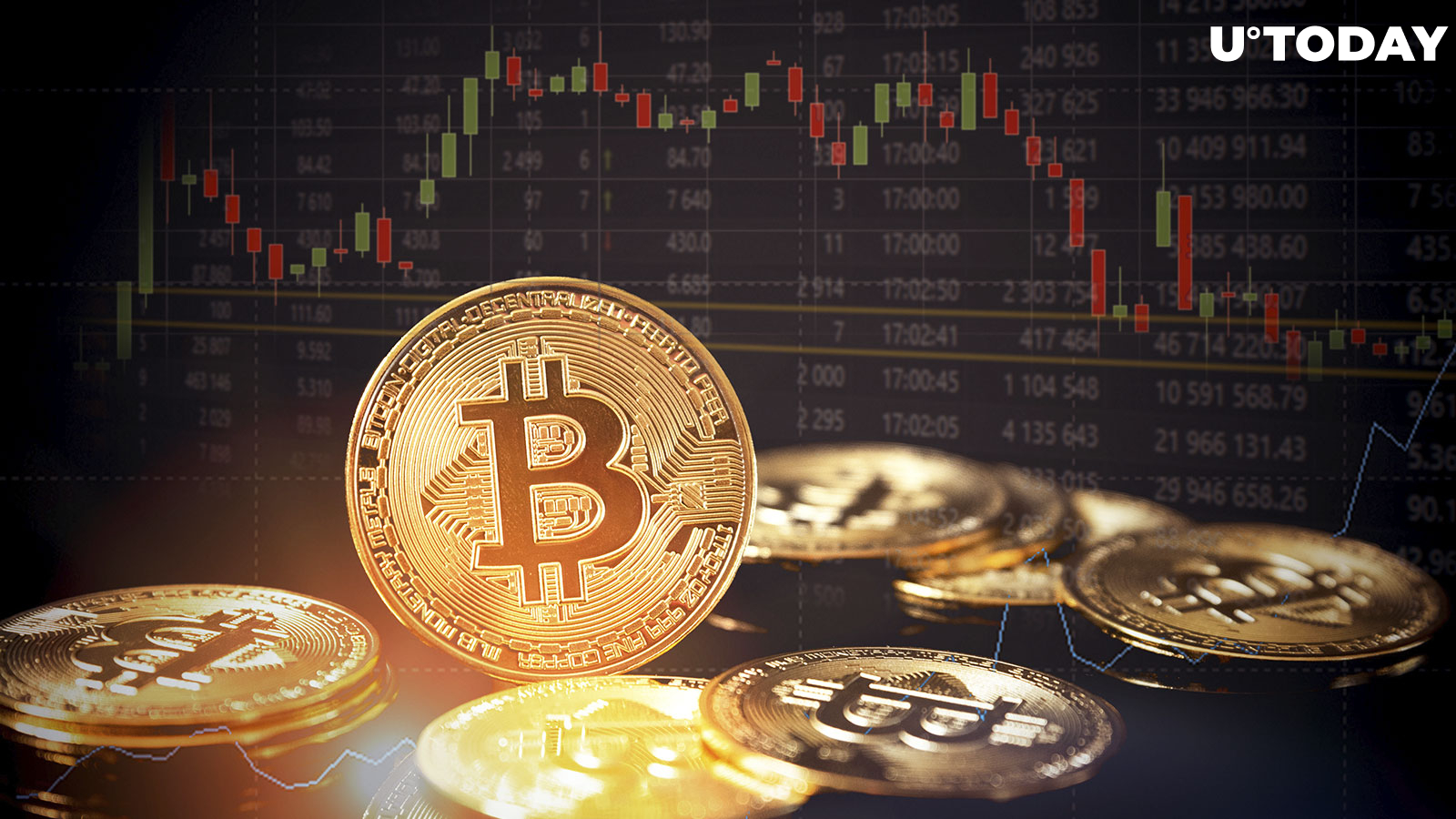 Cover image via stock.adobe.com
Bitcoin's recent crash has prompted warnings from analysts, including Jared Blikre, who says that the cryptocurrency could plunge to $13,000 if another major failure occurs.
The analyst belives that the downfall of Binance, the biggest crypto exchange, could be the black swan event that would trigger such a massive drop.
Blikre, who made the comments on Yahoo Finance, noted that the recent down candle is the biggest seen in a long time.
He also remarked that it could take a long time to deflate the leverage built up in the cryptocurrency system.
As reported by U.Today, Bitcoin lost 6% of its value in less than an hour earlier today, hitting an intraday low of $22,000 on the Bitstamp exchange.
The recent sell-off came amid the collapse of Silvergate, a cryptocurrency-friendly bank whose shares took a massive 50% hit and reached an all-time low. The implosion sent shockwaves across the cryptocurrency ecosystem, with major players, such as Coinbase, scrambling to sever ties with the embattled bank.
Blikre's warning of a potential crash to $13,000 comes amidst $210.14 million in crypto liquidations over the past 24 hours, with long positions accounting for 96.78% of the total.
After the recent crash, the world's largest cryptocurrency is trading at the $22,300 level on major spot exchanges.
It remains to be seen whether Bitcoin will recover from this latest setback or if it will continue to decline.