With so much hype around Bitcoin, it may seem that the bearish trend is over, and its price will soar in 2019. However, crypto experts have diverged opinions about the future of BTC, so it's hard to come to some firm conclusion. In this case, the crypto community seeks information through technical analysis. Technical analysis for crypto price predictions is based on:
overall and recent historical data;

price fluctuations;

the history of its market cap;

trends in the crypto market.
So, what are we to expect from Bitcoin in February 2019?
Technical analysis shows less than satisfactory results
A few crypto experts have said the bearish trend will prolong, and technical analysis of the Bitcoin price proves it. Here is the February 2019 Bitcoin forecast provided by 30rates.com: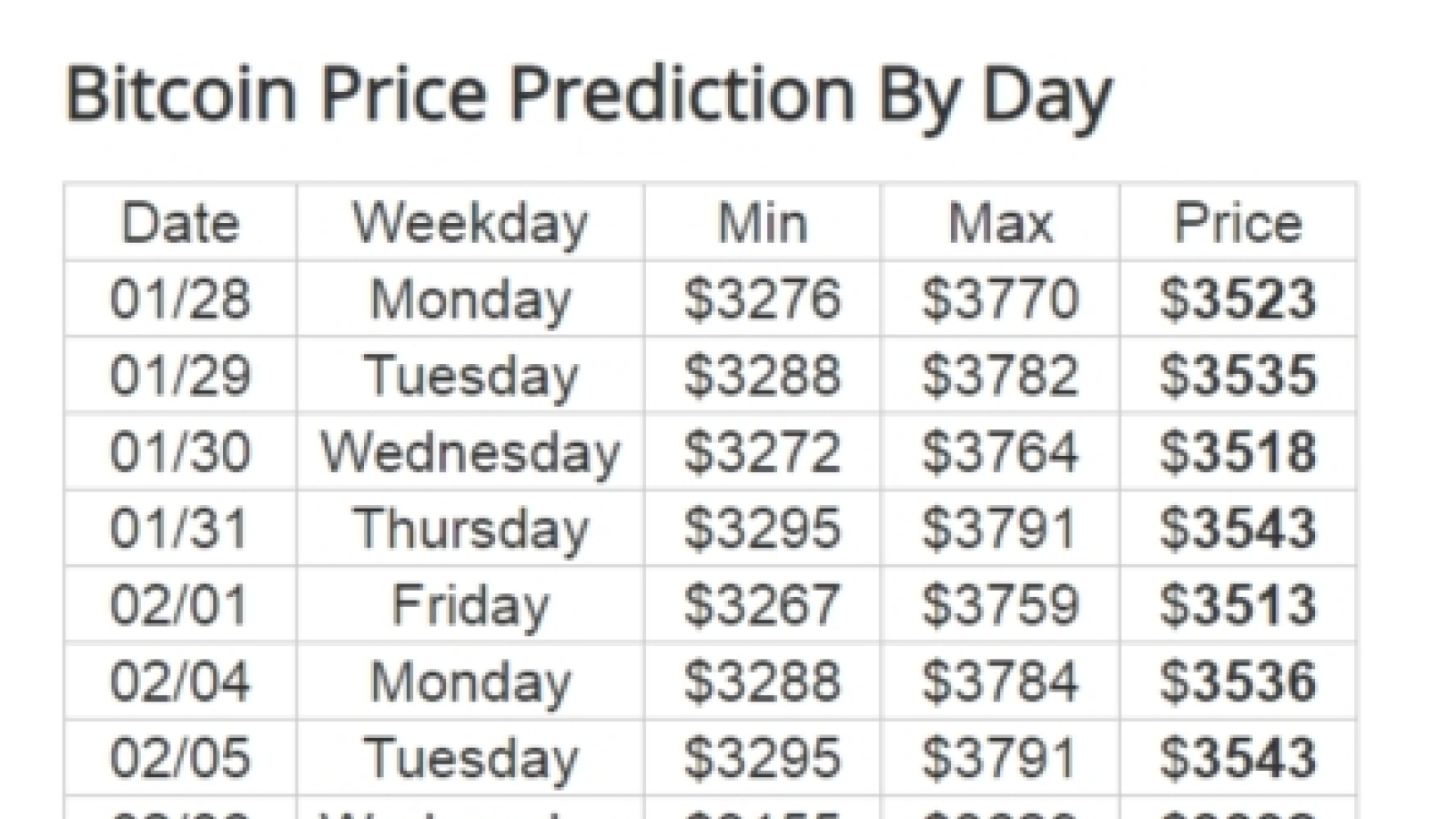 Most likely, the Bitcoin price will continue holding in the range from $3,100 to $4,000 – that's what we have been witnessing throughout the last few months.
Longforecast.com gives pretty much the same information: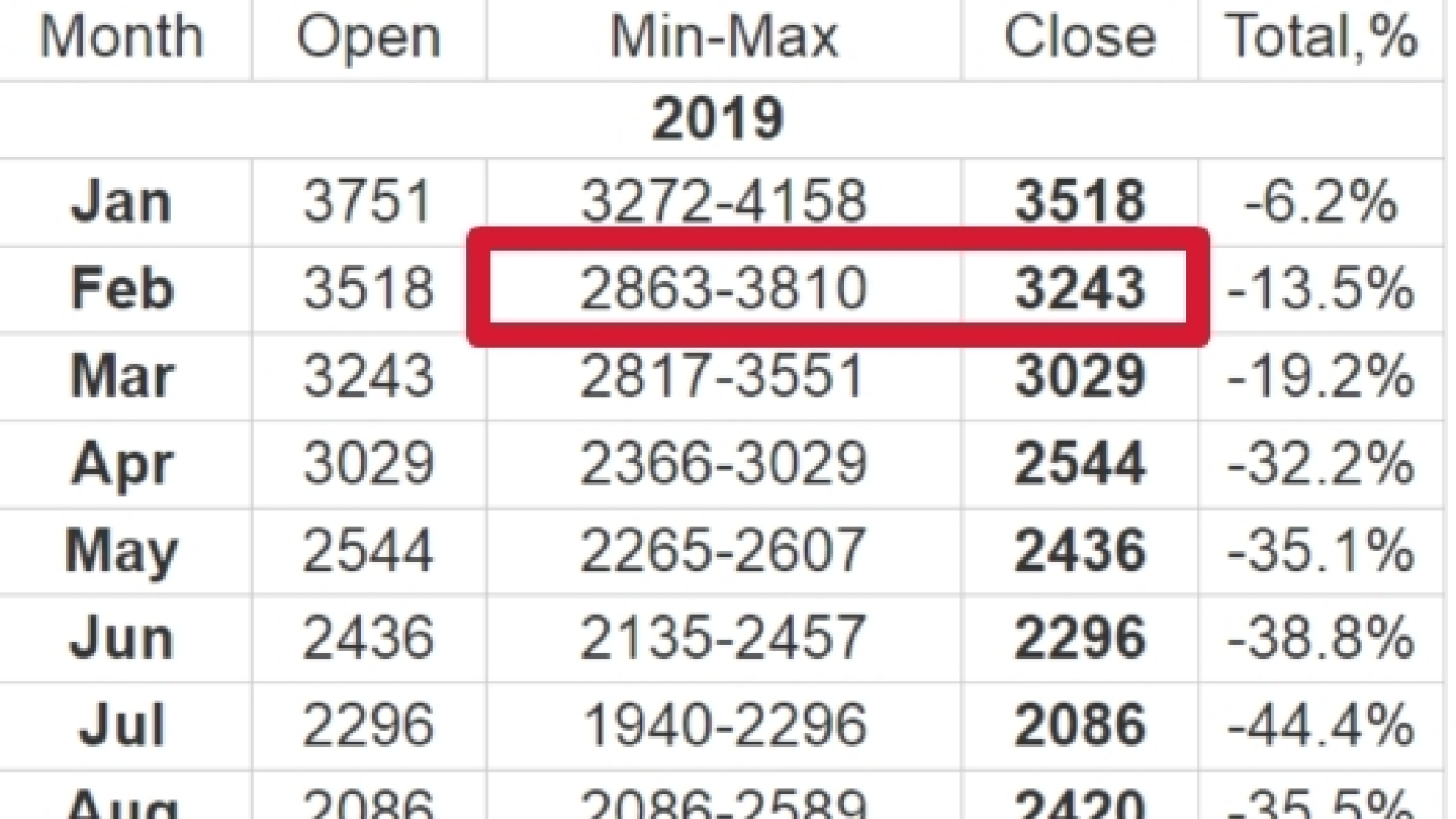 Its February 2019 Bitcoin price forecast is $3,243, and it seems to be more than realistic. Its general Bitcoin 2019 prediction also isn't optimistic: the currency might devalue by 50-60%.
Recently, analysts from JP Morgan predicted that Bitcoin may fall to $1,260 this year if financial institutions and banks don't benefit from its blockchain within the nearest 3-5 years. If the true value of Bitcoin isn't proven, it shouldn't expect bright prospects ahead.
What else keeps Bitcoin from growing?
As for the short term Bitcoin prediction, the main factor holding its growth is a prolonged bear market. However, it's not the only aspect that hinders cryptocurrency development:
Problems with scalability. Slow transaction times and high transaction fees repel potential Bitcoin users. These factors influence the demand for the cryptocurrency, but if Bitcoin developers solve the problem, things can change for the better.

Low mining profitability makes crypto enthusiasts switch to other, more profitable coins.

High market competition. There's a legion of advanced blockchains and coins that are superior to Bitcoin from a technical standpoint.

The danger of increased regulation. Cryptocurrency still isn't mature enough, and governments don't want to lose their chance to impose tight regulations over digital assets. The announcements about Bitcoin laws and regulations have made Bitcoin's value drop by 20% in January 2018: the Chinese government was going to ban crypto.

Bad news. Recently, the release of Bitcoin futures was rejected by the SEC. That greatly discouraged the crypto community to invest in BTC.

Lack of adoption. Bitcoin has yet to achieve widespread implementation. It's viewed as a store of value, but not as a regular payment option. Lack of cryptocurrency acceptance affects its value.

Disagreements among Bitcoin developers can also impact its price. For instance, the conflicts around Bitcoin blockchain upgrades and technological changes can potentially lead to the formation of hard forks, as it happened with Bitcoin Cash (BCH) in August 2017.
Summing it up, the Bitcoin price prediction 02/19 can be called neutral: we should expect minor ups and downs. However, the crypto sphere is highly volatile and unstable, so you can't be 100% sure.