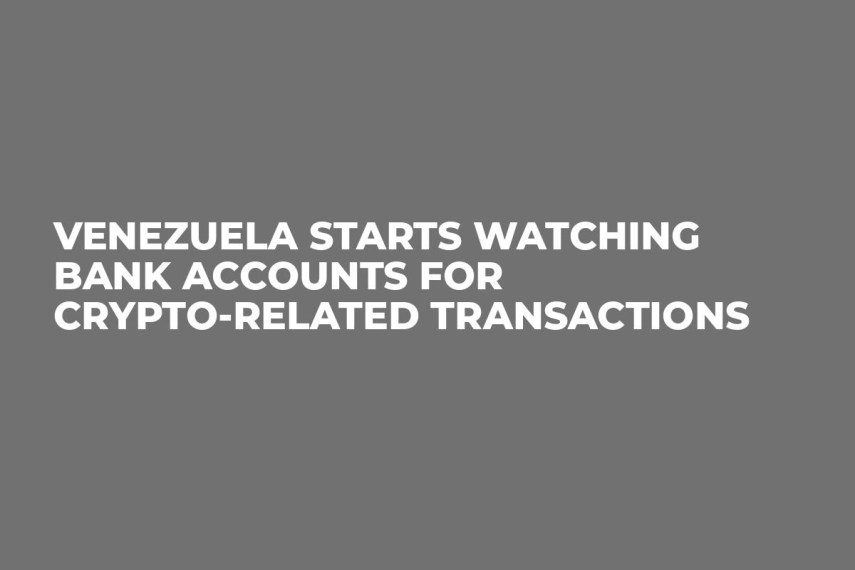 Cover image via U.Today
According to Vice President Tareck El Aissami, holders of bank accounts that sell crypto at rates not beneficial to the "national currency" will undergo severe punishment.
"Operation Paper Hands"
Upon initiating this operation, the authorities of Venezuela have got on to the second phase called "Operation Metal Hands." This will be focused on people who buy gold from small miners and sell it abroad.
Tareck El Aissami claims that these smugglers are distorting the US dollar price. He also mentioned that now the government is busy trying to prevent capital flight through digital coins.
The authorities will start watching bank accounts and punish those who try to sell crypto at speculative rates thus harming the country's economy.
Vice President added that during the operation $50,000 in the local currency at Banesco bank were frozen as well as $120 mln were confiscated– the latter amount was planned to go to Colombia as payment for contraband.
Some local remittance houses legalized
After Operation Paper Hands had been launched, three remittance houses got closed down, two crypto exchanges among them. Nevertheless, the government soon became aware that the flow of illegal operations with digital currencies had not decreased.
For this reason, last week president Maduro announced that three Caracas private operators would be legally permitted to deal with Venezuela's foreign exchange deals and remittances.
As for cryptocurrency transactions, back in April Nicolas Maduro announced that 16 certified online exchanges are allowed to list Petro– the Venezuelan centralized virtual coin.