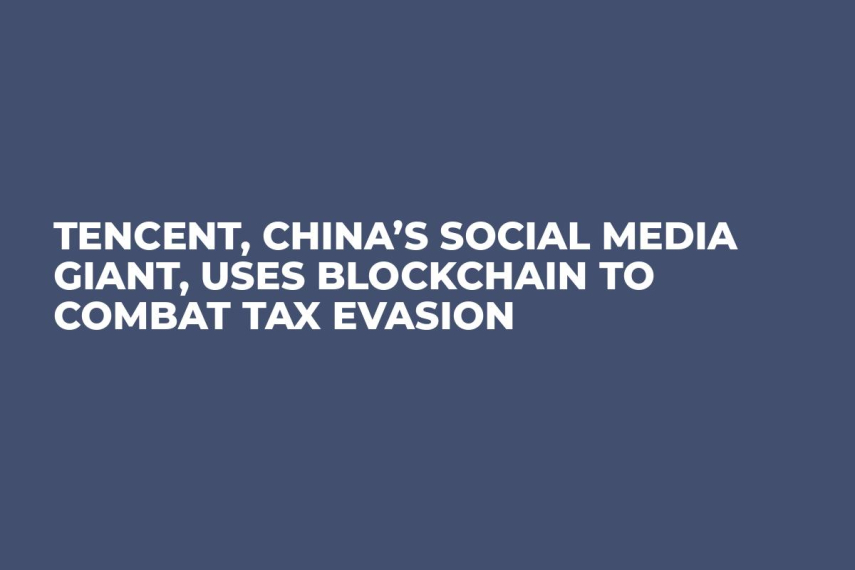 Cover image via U.Today
Nearly 900 mln people use Tencent's social media app WeChat to make payments online. Now the company is developing an app for tracking and verifying receipts to prevent the burgeoning problem of tax evasion in Chinese cities.
Tencent, in partnership with Shenzen's State Taxation Bureau, announced that it will set up a smart lab to create an app for electronic invoices and taxation management using cloud computing, artificial intelligence, Blockchain and Big Data.
Chinese cities like Shenzen have a burgeoning problem of fake or cloned invoices and receipts which can be bought illegally to defraud employers for work-related business expenses and used to evade taxes.
The smart lab will develop a system for tracking payments and electronic invoices, or Fapiao, which are issued by the Chinese Tax Bureau for goods or services purchased within the country.
Ma Huateng, Tencent's CEO and chairman, declared that the smart lab is developing a digital invoice based on Blockchain technology to create a legally valid digital receipt that serves as proof of purchase for goods and services, in a statement released by the company.
The digital receipt product will be the first application in a suite of Blockchain services being developed by Tencent called TrustSQL.
The local government says that increased traceability and data security provided by the Blockchain-based solution will improve its ability to track and supervise issuances of invoices and verify that they are used only once.
Li Wei, deputy director of the Shenzhen Municipal Bureau of State Taxation says the innovation will aid the municipality in improving its local business environment in the long term.
"We will promote tax modernization, optimize the taxation and business environment, and help improve Shenzhen's economic quality."