Swisstronik, an innovative Layer 1 network known for enabling the development of scalable, decentralized applications that uphold user privacy and regulatory compliance, has made significant strides by launching its inaugural testnet. The Swisstronik Testnet 1.0 is designed to equip dApp developers with unprecedented transaction security and robust encryption, powered by advanced Intel SGX technology.
Swisstronik's mission is to accelerate the practical adoption of blockchain technology by providing a robust, secure and user-friendly network. By integrating both hardware and software solutions, the network successfully addresses key challenges associated with legal compliance, data privacy and interoperability. As such, Swisstronik is positioning itself as the optimal blockchain solution for diverse stakeholders, from dApp developers to enterprises and privacy-conscious individuals.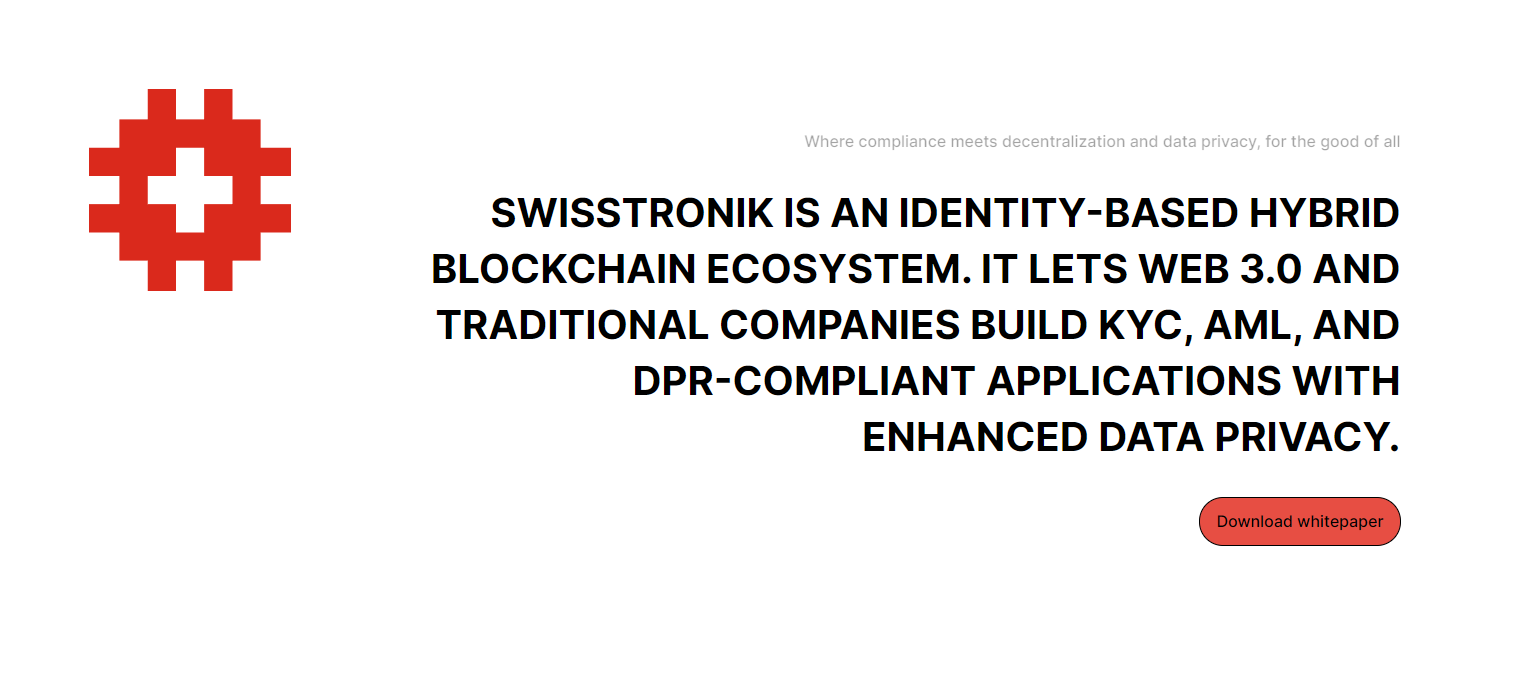 The launch of Swisstronik Testnet 1.0 comes amid growing interest in platforms that support secure, private transactions within a heavily regulated environment. Existing privacy solutions often focus heavily on anonymity, which does not fit well with regulations. With the escalating regulatory action against crypto exchanges and the emerging adoption of central bank digital coins (CBDCs), it is apparent that the crypto industry requires a compliant, privacy-preserving and decentralized alternative. Swisstronik seeks to fill this gap with its identity-based blockchain platform.
Notably, Swisstronik's Compliance Suite is designed to ease regulatory burdens for businesses by providing a more cost-effective and user-centric approach to compliance management. Moreover, all interactions occur within fully encrypted Intel SGX enclaves, ensuring transaction details remain inaccessible to Swisstronik nodes. This innovative feature essentially isolates each transaction, protecting it from unwelcome scrutiny.
With future updates, Swisstronik aims to enhance its privacy and security features by integrating zk-SNARKs – cryptographic proofs that allow information verification without revealing it. This functionality will be particularly beneficial for verifying user KYC data and other personal information.
With 750+ applications already received for early access to its testnet, Swisstronik looks forward to fostering the growth of developers who aim to explore data security concepts and build compliant offerings.