Newly-launched metaverse SinVerse (SIN) merges the benefits of the play-to-earn and free-to-play concepts and shares the details of its roadmap for 2023-2024.
SinVerse (SIN) introduces mafia-themed online games to Web3
Per the announcement of its CTO Constantine Ene, his product, SinVerse (SIN), is the first-ever "R-rated" game in the Web3 metaverse segment. It is a combination of various gaming products underpinned by native coin SIN and tokenized land plots.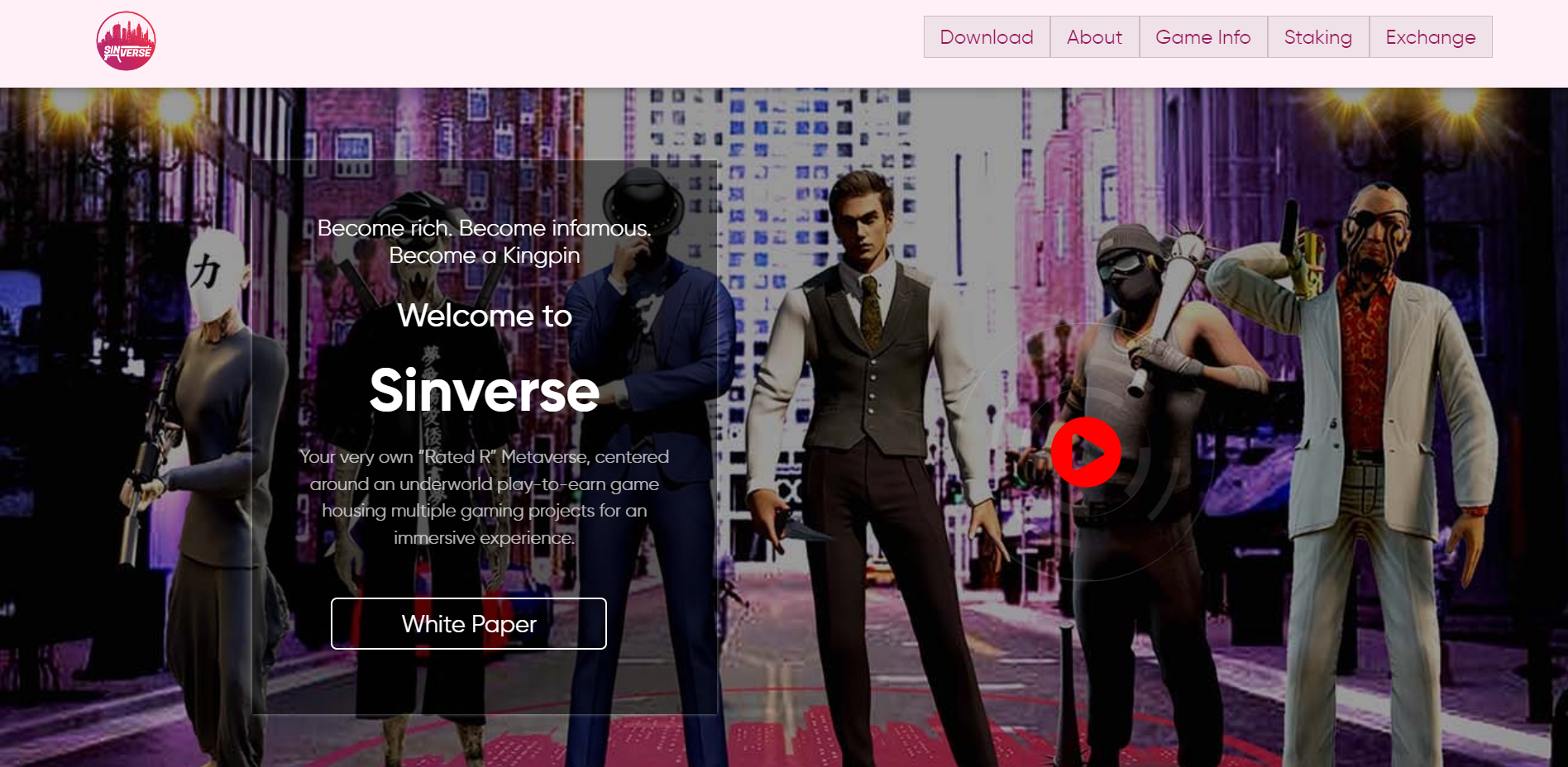 With his background in video gaming (as both a passionate player and developer), Mr. Ene is excited about the opportunities the metaverse revolution unlocks for this sphere. SinVerse (SIN), an MMORPG with a mafia-themed plot, introduces the aesthetics of GTA and SinCity to the global cryptocurrency community.
Technically, the game is a combination of various products, including 15,000 parcels of land that can be bought and sold as non-fungible tokens (NFTs). Every NFT is a digital avatar of real land parcels in Las Vegas, Mexico City and so on.
With SinVerse (SIN) software developer kit (SDK), players can create their own layers in the metaverse, introduce new tokenomic designs and communicate with each other. In bloody battles and savage rivalries, players will compete for the status of Kingpin, associated with domination in the SinVerse (SIN) world.
Multi-chain and NFT releases: CTO Ene on future plans
Also, Ene shared the details of the multi-chain ambitions of his product. In inaugural releases, it is running on BNB Chain (BSC), one of the most popular EVM-compatible blockchains in Web3. In the future, the game and its token will also be bridged to Polygon (MATIC).
The platform is fully funded by private investors and IDO participants: the entire presale allocation was claimed in minutes.
Besides the native SIN token - which is available on heavyweight CEXes KuCoin and Gate.io - the team is also going to release an NFT collection in the future. NFTs by SinVerse (SIN) will be popular among GameFi enthusiasts as they will be integrated into gaming mechanics and necessary for those fighting for Kingpin status.