Bulls seem to be starting to take the lead from bears when it comes to the Shiba Inu token, SHIB. That's the conclusion that comes when looking at data from the cryptocurrency intelligence portal IntoTheBlock.
According to these statistics, 200 billion more SHIB tokens were bought than sold by large investors during the past week. In total, this category of crypto market participants accounted for a weekly total of 14.7 trillion Shiba Inu tokens.
As of today, however, bears prevail over bulls in terms of the number of addresses: 128 versus 126. However, if you look at the dynamics, you can see that the number of buyers is increasing, when last week the gap in the number of addresses was 10. As a reminder, IntoTheBlock's methodology only takes into account addresses that turn at least 1% of the token's total trading volume.
No more zeros
The shift in sentiment by major players came as the SHIB price fell by more than 10% in the last seven days, the biggest intraweek drop since late February.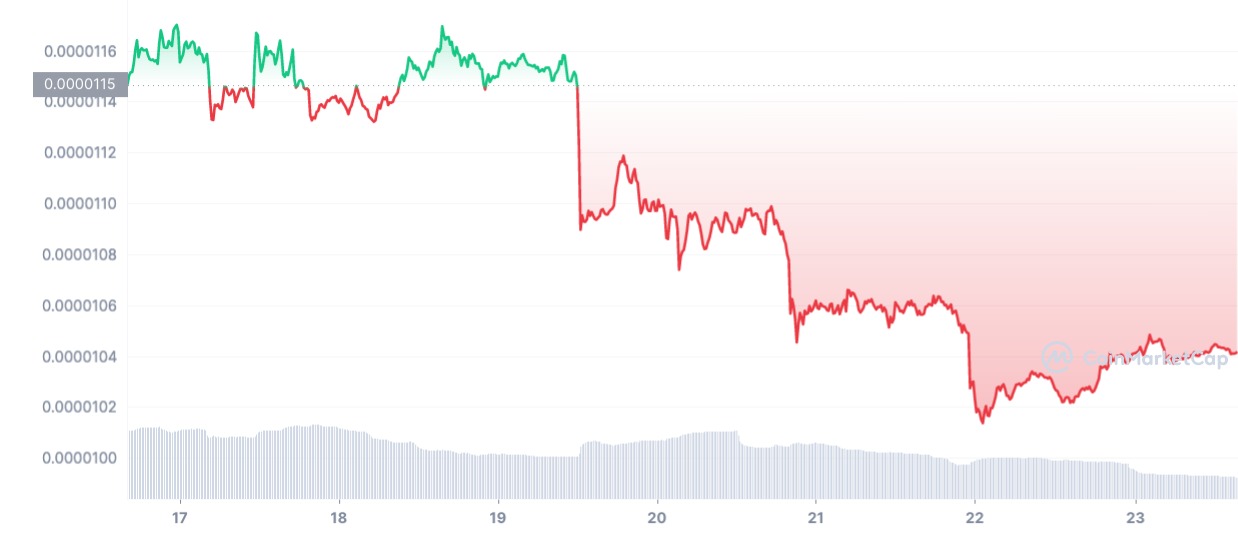 Looking at the price chart of the Shiba Inu token, there is a clear level where a buyer stepped in, $0.00001. This is where bulls started to buy back the token, preventing its price from adding another zero in value.