Shiba Inu (SHIB) has recently found itself resting on a solid support level at $0.00001, leaving investors and traders speculating about the meme coin's next potential moves. With the 200 EMA above the 50 EMA and SHIB's price below the 50 EMA, market participants are closely watching the developments in the coming days.
One possible outcome for SHIB is a rebound off the support level and a resumption of its uptrend. The support at $0.00001 has proven to be a strong base, as the price of SHIB has bounced off this level numerous times in the past.
If the RSI, which is currently at 40, starts to climb higher and the trading volume picks up, this could indicate increased buying interest and a potential reversal of the recent downtrend. In this case, traders might look for an opportunity to enter long positions in anticipation of further gains.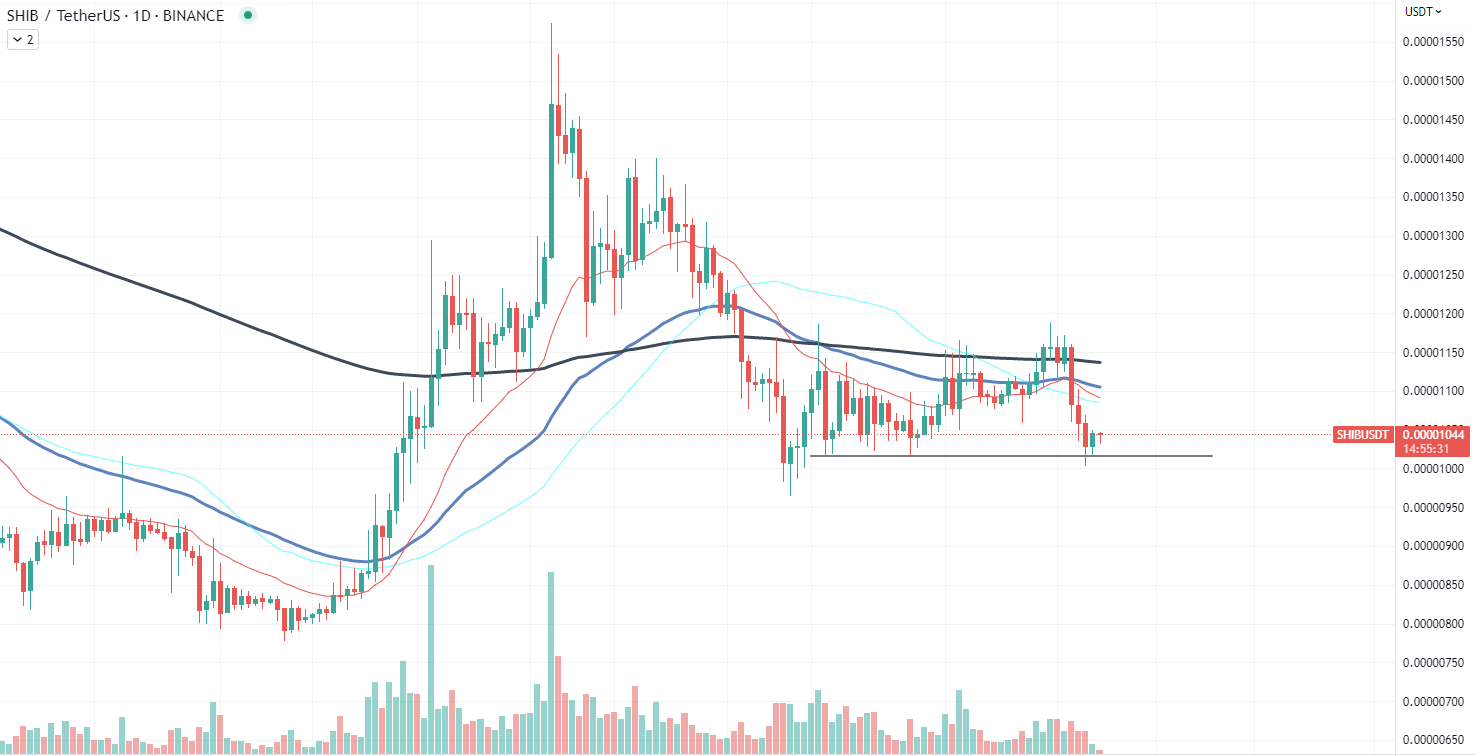 Another possibility for SHIB is a period of consolidation, with the price continuing to trade within a narrow range around the $0.00001 support level. This scenario might unfold if the RSI remains stable around the 40 mark and trading volume remains relatively low, indicating a lack of strong buying or selling pressure.
In this case, traders might choose to wait on the sidelines, looking for a clearer signal of the coin's future direction before making any trades. It is worth noting that consolidation phases can last for extended periods before a decisive breakout occurs, either to the upside or downside.
The third scenario involves a breakdown of the $0.00001 support level, leading to further declines in SHIB's price. This could happen if the trading volume increases on the sell side and the RSI continues to drop, signaling bearish momentum.