The Shiba Inu community is ablaze with excitement as the network celebrates its very own "Festival of Fire." This event has seen a significant surge in network activity, with over 200 million Shiba Inu tokens being burned. Such a massive token burn is not just symbolic; it has real implications for the token's value and scarcity.
Following this burn, the Shiba Inu token witnessed a rapid price increase on the market, gaining more than 35% since the beginning of its local recovery. This bullish trend is not just a random occurrence but a testament to the recovery of the old school meme coin market.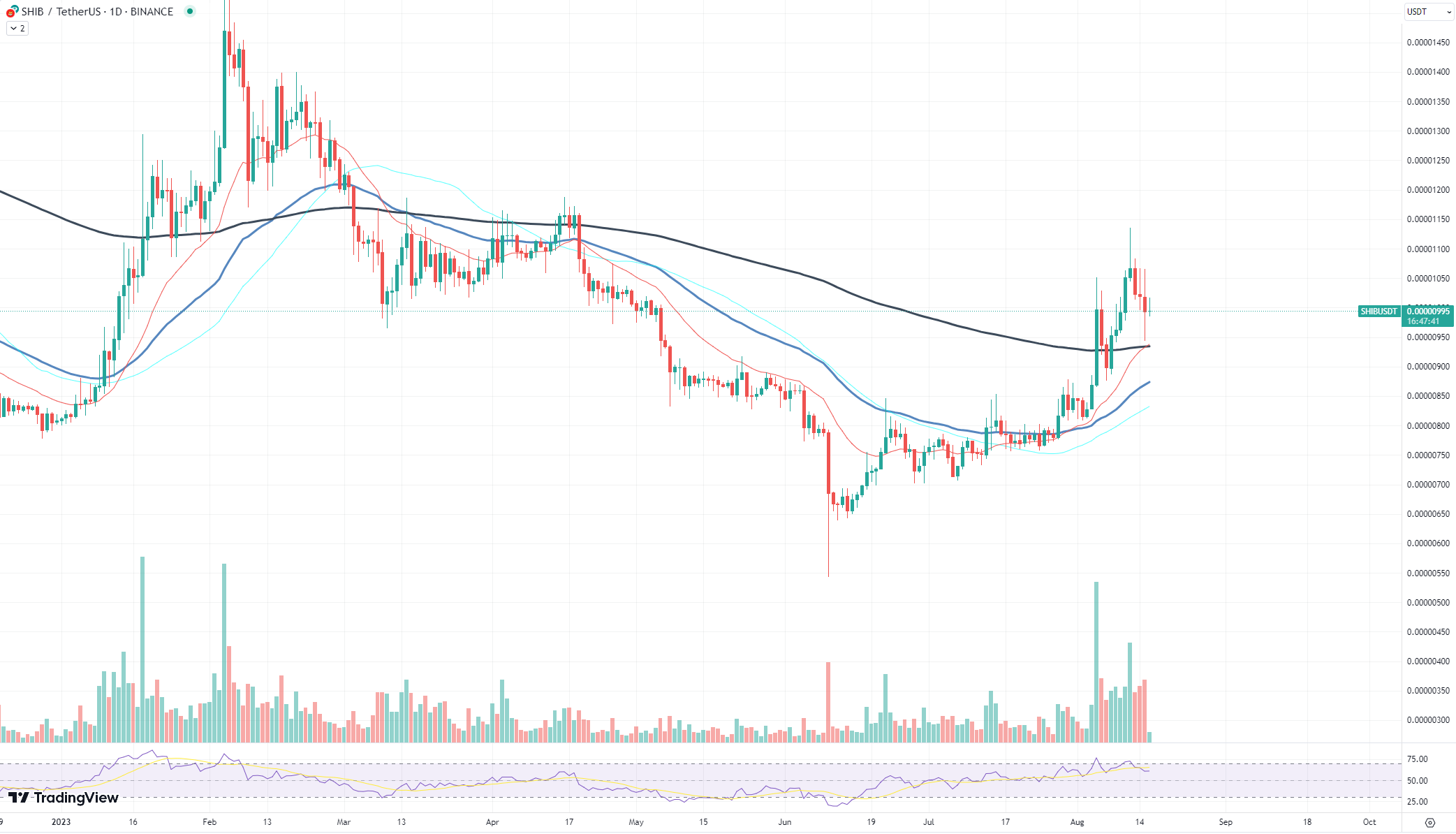 Diving deeper into the price performance, the past month has been a roller coaster for Shiba Inu. Starting from July 1, 2023, the token was trading at a modest $0.0000075. However, as the month progressed, especially after the Festival of Fire, the token saw a steady rise, peaking at $0.00001 on Aug. 11, 2023. This represents a significant jump and showcases the positive market sentiment around Shiba Inu.
However, like all cryptocurrencies, Shiba Inu was not immune to market corrections. After reaching its peak, there was a slight dip, with the token trading at $0.00001 on August 13, 2023. While this might seem like a minor correction, it is essential to understand that such fluctuations are typical in the crypto world, especially after a significant price surge.
The Festival of Fire and the subsequent token burn have undoubtedly played a pivotal role in Shiba Inu's recent price performance. Such events not only reduce the token's supply, making it rarer and potentially more valuable, but they also generate buzz and excitement in the community, driving further adoption and investment.