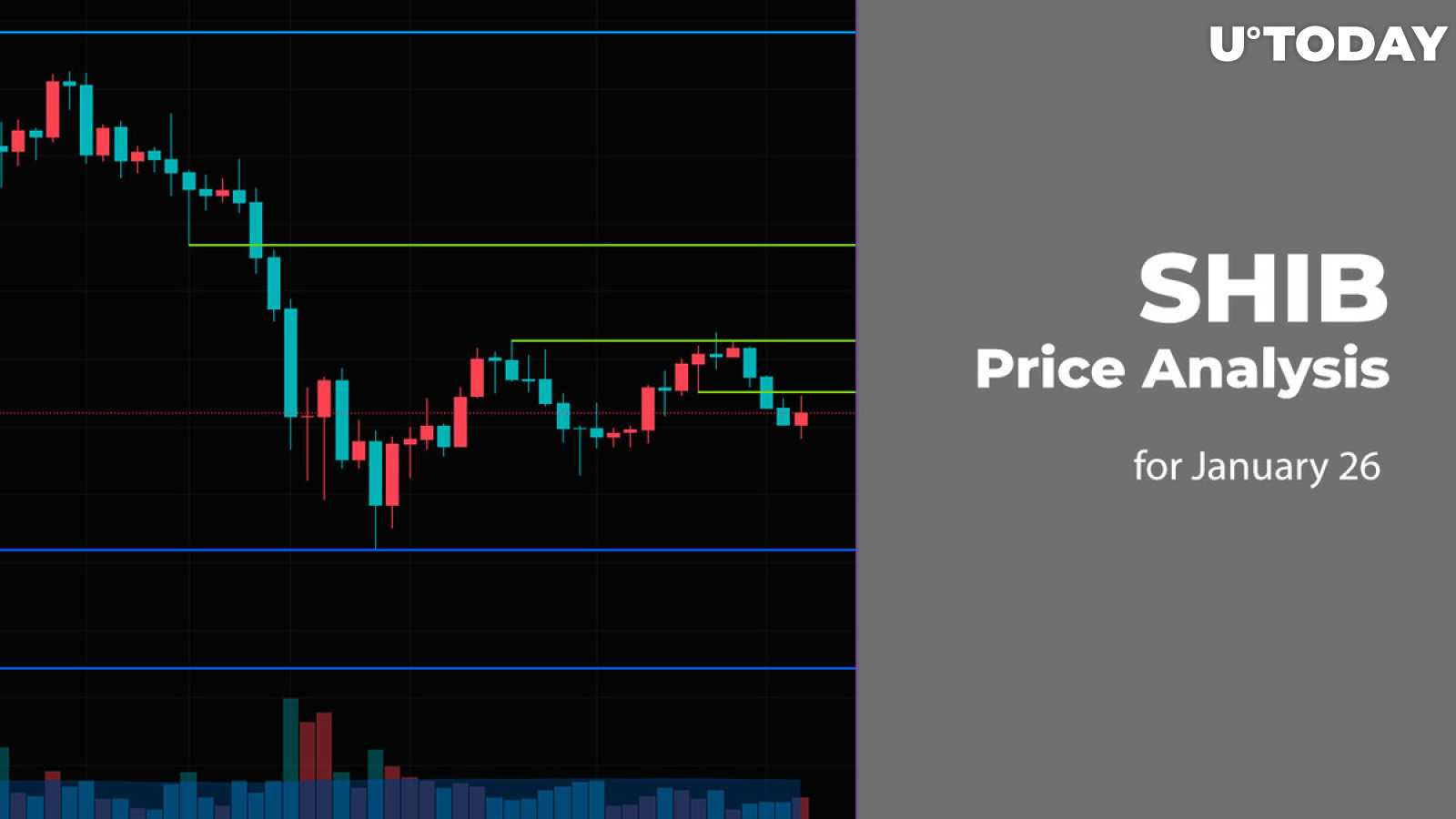 Cover image via www.tradingview.com
Buyers seem to need no rest as the rates of coins are rising.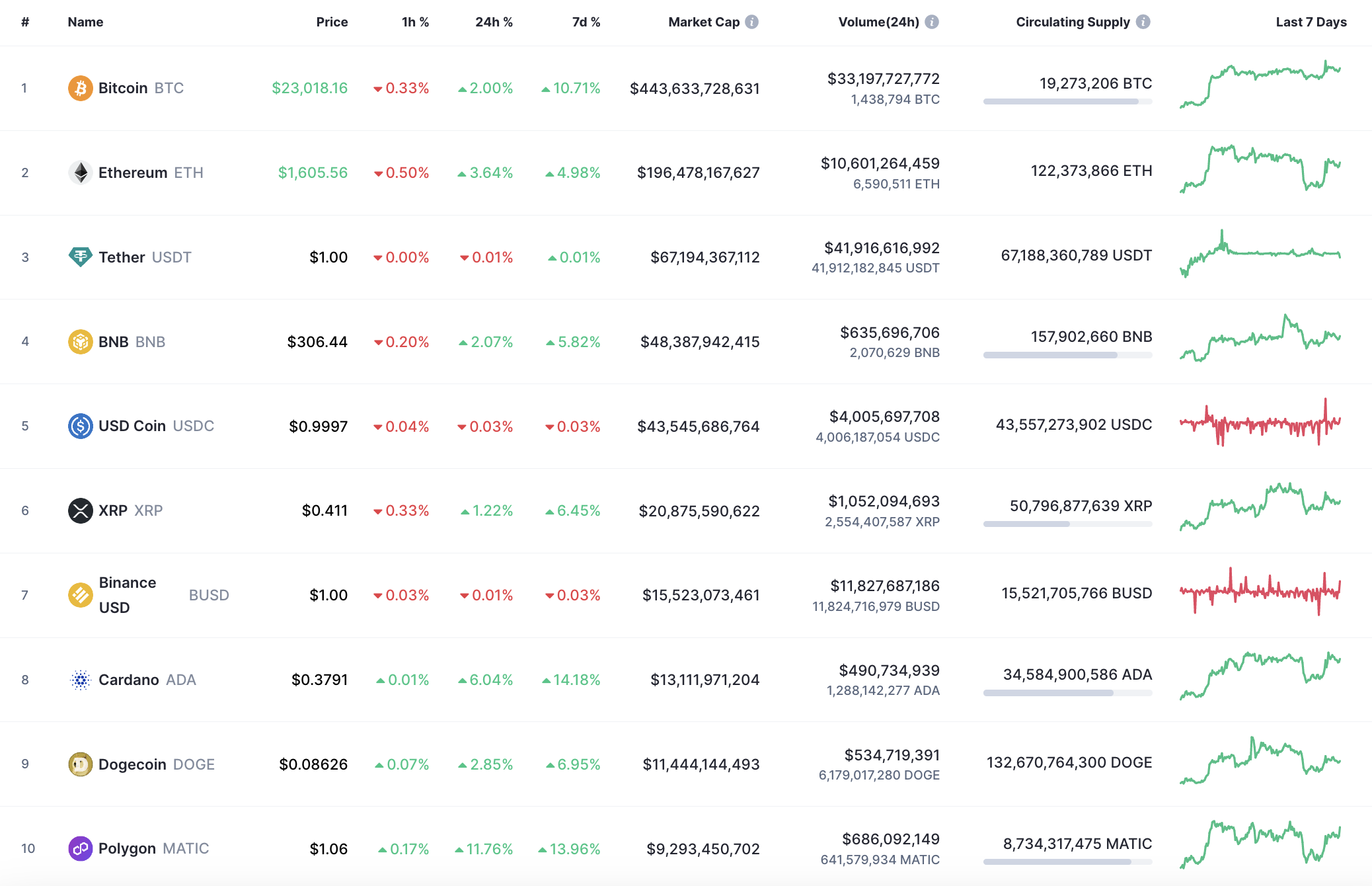 SHIB/USD
SHIB is not an exception to the rule, going up by almost 4%.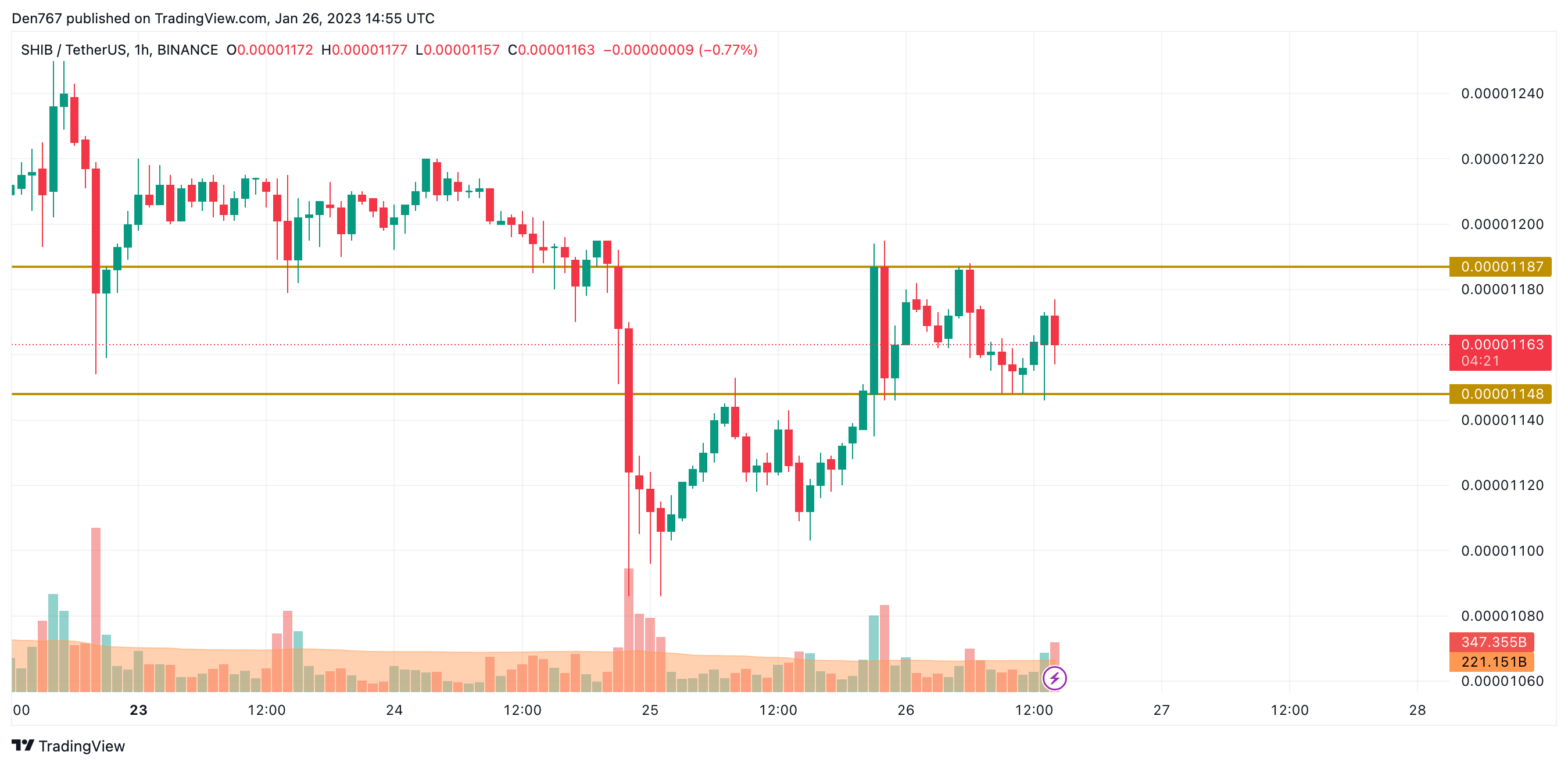 SHIB is trading sideways on the local time frame against increased volume. There are low chances to see any sharp moves until the end of the day as the price has passed most of its daily ATR.
In this case, trading in the range of $0.00001160-$0.00001180 is the more likely scenario.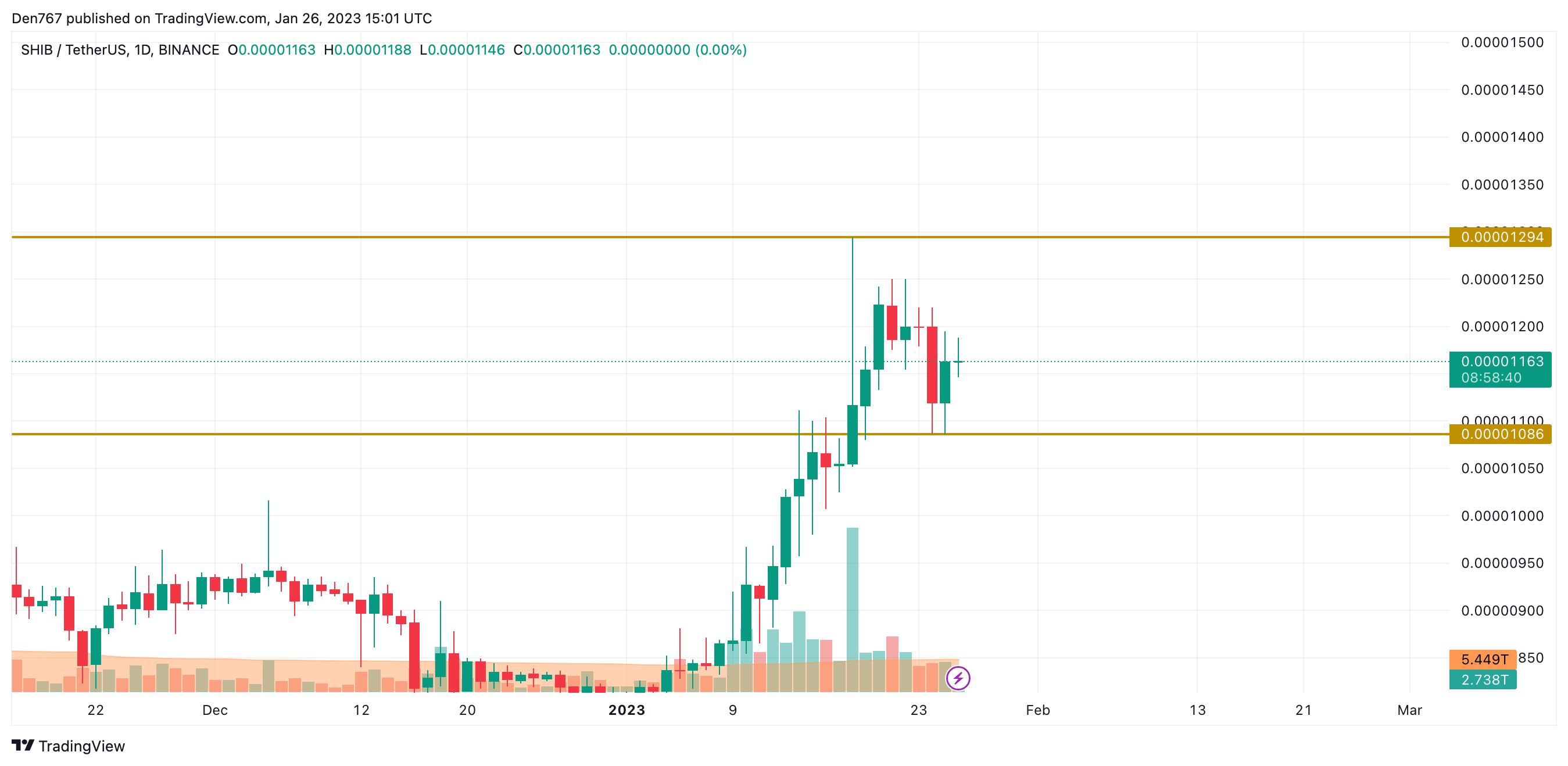 On the bigger chart, the situation is not so clear as the price is far away from the key levels. This means that SHIB needs more time to accumulate power for the sharp move. A further rise can be possible only if the price comes back above the $0.00001250 mark.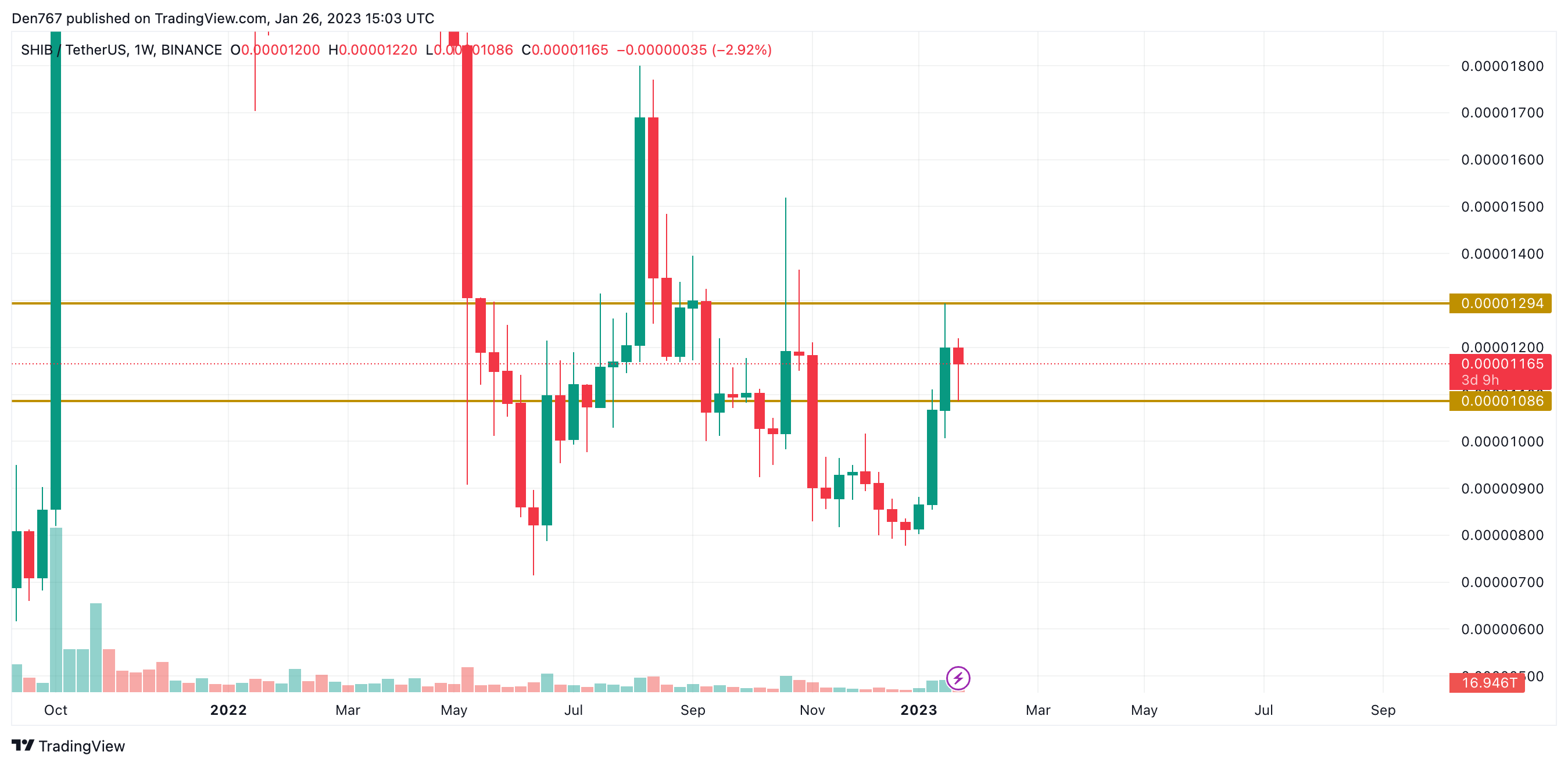 The weekly chart tells us pretty similar things as the price is located in the middle of the channel. In this regard, the accumulation around the $0.000012 mark is likely to last until the end of the month.
SHIB is trading at $0.00001167 at press time.