Euro Exim Bank has recently joined the long list of Ripple partners and seems very happy about it, hyping up their partnership and saying they are implementing both xCurrent (for payment processing) and xRapid (Ripple's liquidity solution, using XRP).
Kaushik Punjani, the Director of the aforementioned bank had this to say: "Working collaboratively with Ripple and selected counterparts, we have designed, tested and are implementing both xCurrent and xRapid in record time, and we look forward to the benefits these will bring our customers."
A few financial institutions are already using xRapid, but Euro Exim Bank is the first one with a banking license to get involved, so we will likely see a bit more movement on XRP charts soon.
Chart Analysis – XRP/USD
Ripple's XRP is currently trading at 0.33 against the US dollar, down 9.50% for the last 7 days and up a mere 0.31% for the last 24 hours. It still holds the number 2 spot in rankings by market cap, albeit Ethereum is very close behind – both with a market cap of $13 billion at the time of writing.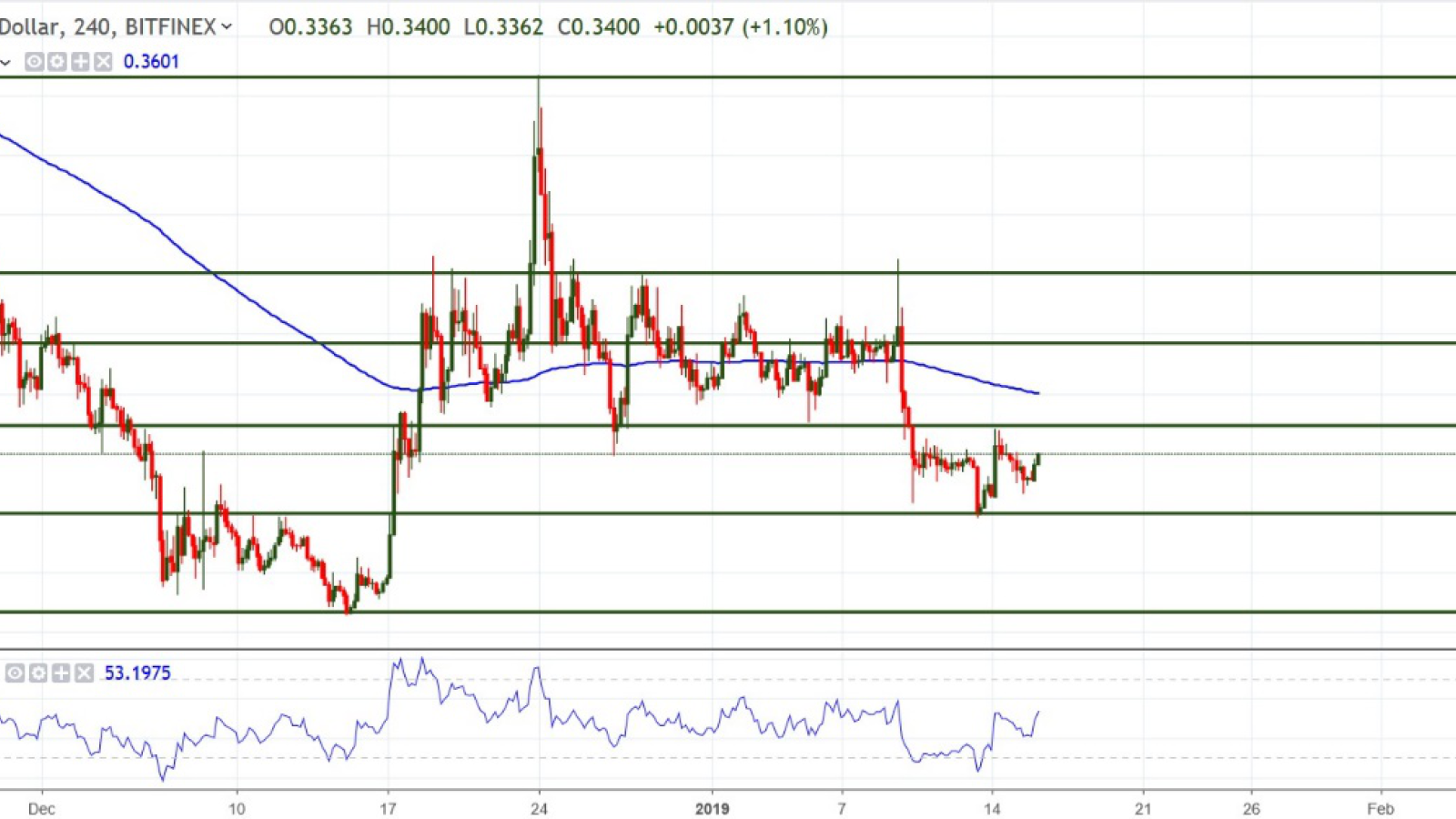 The pair is trapped between 0.32 support and 0.35 resistance, having bounced perfectly at both levels. Although there's no clear winner, the bulls seem to have the upper hand in the short term (bullish RSI, coming out of oversold, last strong move is up), so we may expect a break or at least another touch of 0.35. If a successful break occurs, the next target will become the 200 EMA on the 4-hour chart.
Support zone: 0.32
Resistance zone: 0.35
Most likely scenario: a possible bullish break above 0.35, capped by 200 EMA
Alternate scenario: no clear direction, the pair remains trapped between support and resistance