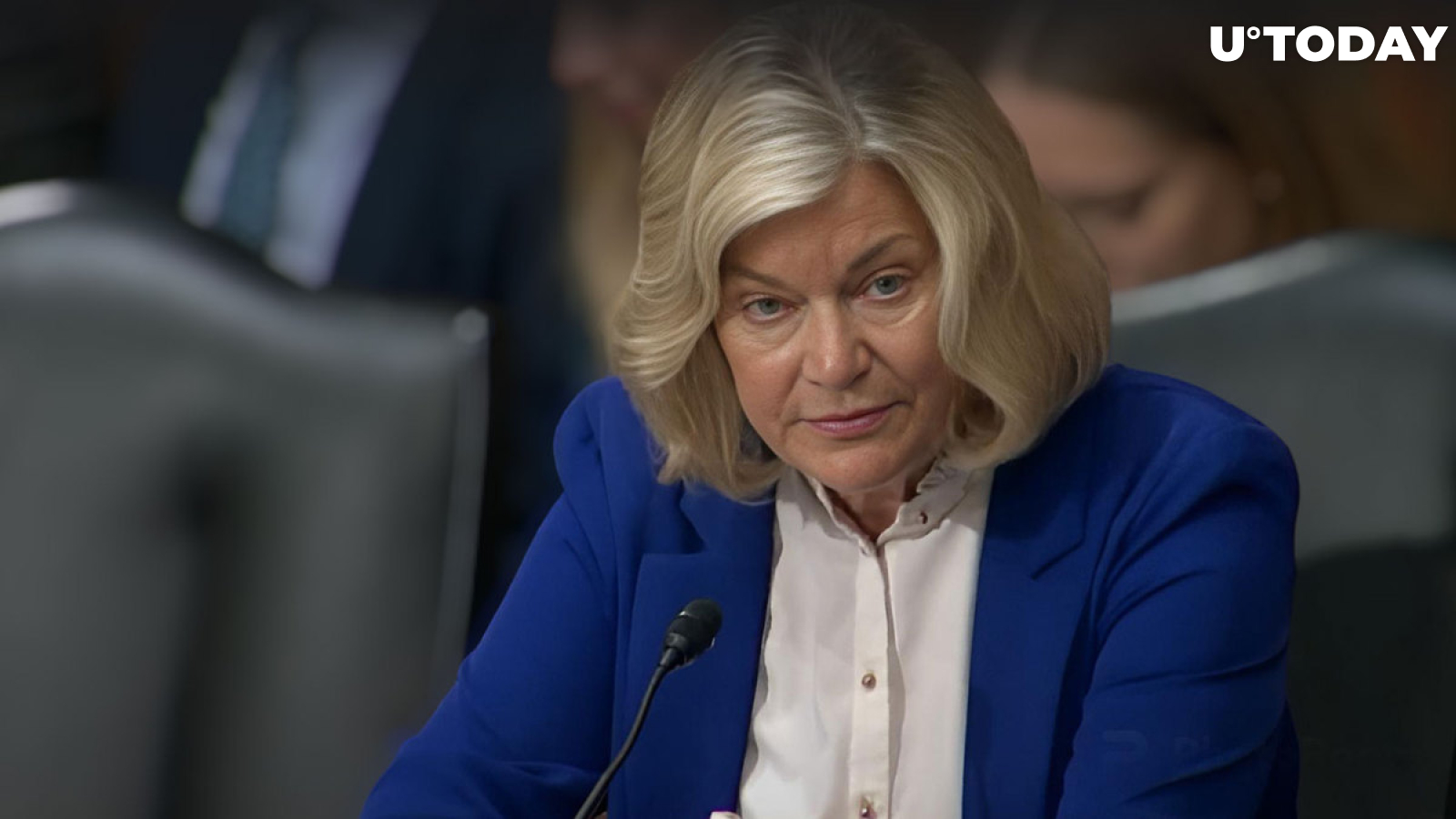 Cover image via www.youtube.com
Pro-crypto U.S. senator Cynthia Lummis has published a post on X platform to critique the U.S. Securities and Exchange Commission spearheaded by Gary Gensler for the approach they have taken to establish "crypto regulation" for companies operating in the cryptocurrency space.
She published a statement on the recent lawsuit started by the SEC against the U.S.-based Kraken exchange. The SEC has accused the platform of trading unregistered securities – the list includes Cardano's native coin ADA, Solana's coin SOL, Polygon's MATIC and many others.
However, the SEC, this time, did not include XRP, after a July ruling by federal judge Torres, which was partly in favor of Ripple in its continuous legal battle against the SEC.
Senator Lummis stands with Kraken, slams SEC
In her statement on X, Lummis wrote that "the SEC cannot continue ruling by enforcement." She specified that multiple times, multiple crypto companies have requested that the regulator come up with definitive rules that would regulate the space of digital currencies and allow them to function without getting picked on by the SEC or any other regulatory bodies and to avoid getting hit by law enforcement actions, as in the cases of Ripple and Kraken.
These enforcement actions cause "unnecessary harm to consumers," the senator emphasized. Further, she wrote that it is high time that the Congress passed a regulatory framework that would finally provide clear rules as to which asset can be considered a security (and then regulated as a security) and which is a commodity (and would follow a different type of legislation).
"$30 million buys you 10 months before SEC comes round again": Kraken CEO
Cofounder and CEO of the embattled Kraken crypto exchange Jesse Powell took to X app to comment on the lawsuit filed by the SEC against his platform.
He called it "another assault on America" and reminded the community that Kraken already faced a fine from the SEC earlier this year. Back then, in February, they managed to get off lightly, paying the regulator a $30 million fine.
Now, the SEC accuses Kraken of running an unregistered securities exchange, broker, dealer and clearing agency. "30m buys you about 10 months before the SEC comes around to extort you again. Now, they're back for seconds?" Powell wondered with gloomy irony.
He also pointed out that they are aware at the SEC that "a real fight will likely cost $100 million+ and valuable time," as it happened with Ripple Labs. If a crypto company can afford to spend that much in resources, only then can it get out of the danger zone.