This year is coming to an end, and as the new year approaches, eyes in the blockchain industry will be looking for the next captivating cryptocurrency for Q1, 2023. After thorough research and digging, we have made a list of the five cryptocurrencies currently available in the blockchain industry.
Plona (PLON)
Plona (PLON), is an Ethereum-based (ETH) non-fungible NFT project. Plona (PLON) was created by a team of experts in the blockchain industry who have a love for cars.
They wanted to share their passion by giving the blockchain community a way to own a fraction of some of the world's most luxurious sports cars. After investing $29 on the Plona (PLON) platform, investors will be rewarded with a minted NFT backed by an actual physical car stored in a secure unit for safekeeping.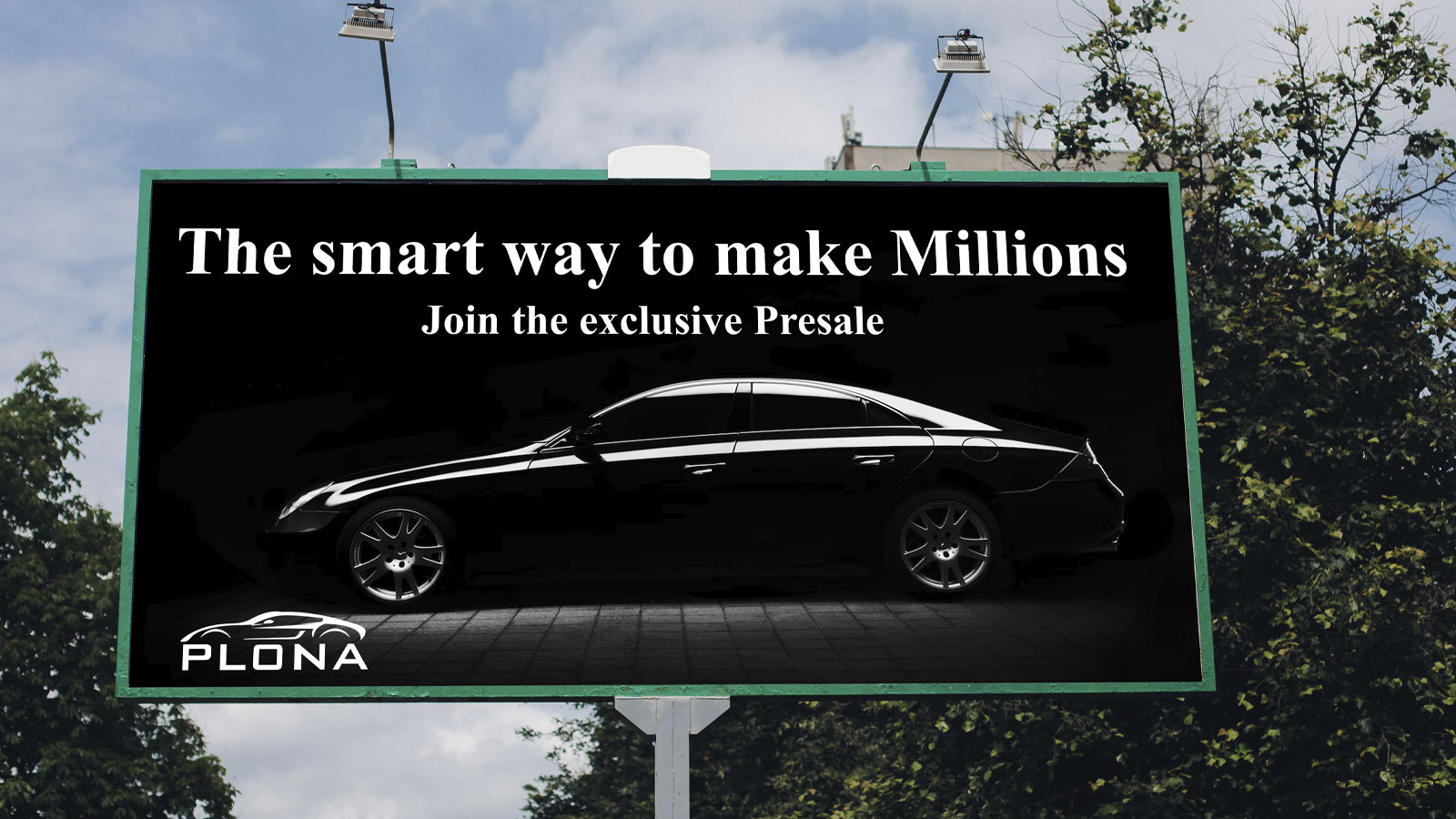 Starting at $0.012 for one Plona (PLON) token, this cryptocurrency has the means to end 2022 with a bang after its round-one presale. Plona token (PLON) holders who purchase and hold onto their Plona (PLON) will benefit from a 2.5% transaction fee from all network transactions.
Lucky Block (LBLOCK)
If you like playing the lottery, you will like Lucky Block (LBLOCK). Lucky Block (LBLOCK) is a cryptocurrency lottery system operating in the BNB Chain that aims to enhance gaming transparency and efficiency.
The team at Locky Block (LBLOCK) cares for its community. In its attempt to build a worldwide renowned lottery system.
By increasing security, transparency, and resilience, Lucky Block (LBLOCK) intends to reduce any financial and operational risks for lottery games. Additionally, users aren't charged any trading fees, and its developers want to make this the safest lottery cryptocurrency in the blockchain industry.
Compound (COMP)
Compound Finance (COMP) is an Ethereum-based coin that enables community governance in the Compound (COMP) protocol, a range of decentralized interest rate markets. Compound (COMP) token-holders and their delegates debate, propose, and vote on all changes to the protocol.
While using the Compound (COMP) protocol, users can borrow Ethereum tokens (ETH) and other cryptocurrencies at varying interest rates.
These available Ethereum tokens (ETH) and cryptocurrencies will come from other Compound (COMP) users who deposit their cryptos into a lending pool for others to borrow.
Algorand (ALGO)
Algorand (ALGO) is a top-tier newer blockchain project that is shaking the cryptocurrency marketplace. The developers of Algorand (ALGO) designed this coin to operate as a prominent payment processor.
On the Algorand (ALGO) platform, Algorand token holders can create smart contracts that allow them to represent both older and newer digital assets.
Tamadoge (TAMA)
Tamadoge (TAMA), a new meme coin has raised around $20 million - and counting - months ahead of its schedule.
By combining the Metaverse's virtual reality technology and play-to-earn (P2E) gaming, Tamadoge (TAMA) provides its users with a way to escape into another world where they can create their own virtual pets in the Tamaverse.
Tamadoge (TAMA) token holders will have to look after and train their pets. They can also have their pets battle against other players' pets and win rewards and Tamadoge (TAMA) tokens in the process.
Use the following links to discover more about Plona (PLON):
Presale: https://buy.plona.io
Website: https://plona.io
Twitter: https://twitter.com/plonatoken
Telegram: https://t.me/plonatoken