The price of the OKB token, the native token of global crypto exchange OKX, showed a rise of more than 30% over the past week. After trading at $41.2 on Monday, the price had already risen to $56.8 per OKB by Sunday. More importantly, however, the token has risen back to its all-time high level, falling just short of $2.2 to overcome it.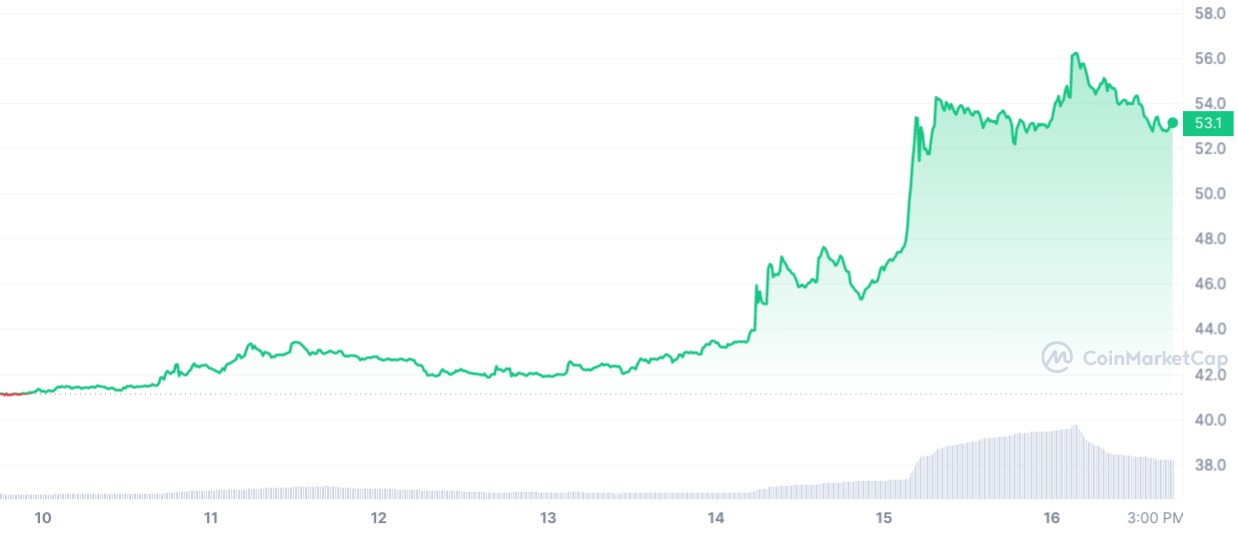 The growth of the token cannot be called purely technical, when it was facilitated by fundamental factors. And if we take away the influence of the general market trend behind the brackets, we can distinguish two such factors.
The first one is the token of a new blockchain of the same name, SUI. Thus, it became known that OKX will be one of the few platforms hosting the project. Early users of the Sui ecosystem will be able to purchase tokens at $0.03 and regular users at $0.1 using OKB tokens. Amid this news, the token's trading volume doubled and tripled from normal levels on Friday.
Another important factor driving OKB's price is OKBChain. Star Xu, the founder of the OKX exchange, announced that the new OKBChain blockchain will be an L2 chain on Ethereum and will transition from a sidechain to ZK technology. OKB will become the token of gas fees in the new chain from the exchange, which, according to various sources, is currently the second largest crypto platform after Binance.