A year ago, Monero experienced its triumph: it soared to $494 in January 2018, but its value faded quickly. What to expect from Monero this year? Will it overcome the $100 threshold again? Let's see what experts think.
Technical analysis: Monero is to go through a bullish period
A few websites provide XMR price predictions based on historical and trading volume trends. Even though the vast majority of cryptocurrencies aren't promised a bright future, Monero seems to have great prospects ahead:
According to Walletinvestor.com, Monero will cost $638.73 at the end of 2019, which gives us x14 return from the current price of $44.50.

According to cryptoground.com, Monero will get a kickstart in summer 2019 and reach $119 (it's a 166% ROI). However, the following next months will hardly change anything.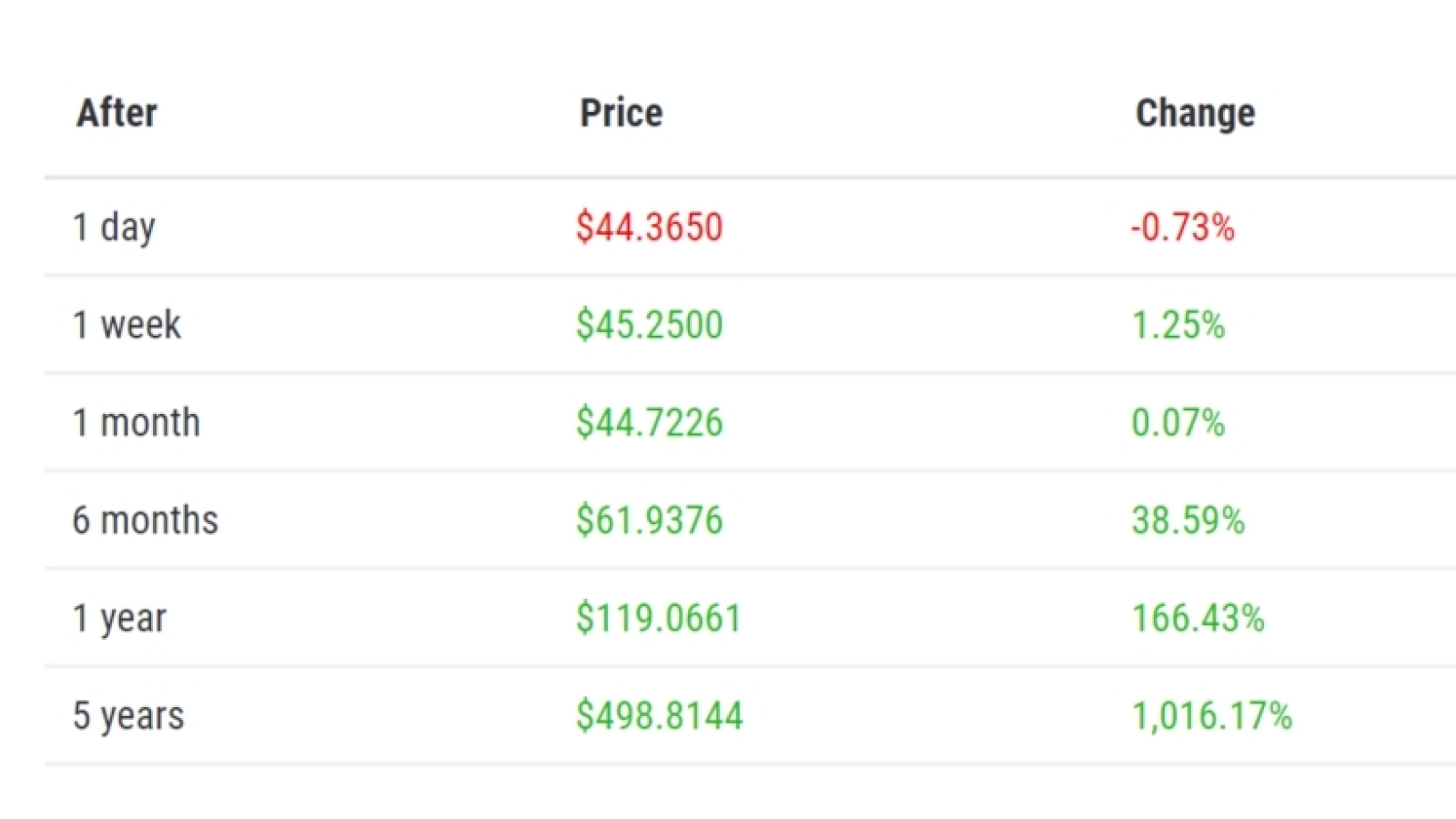 Other opinions
The Profitconfidential.com website bases its prediction on several factors, including:
Underlying Monero technologies;

Its team;

Past and current market trends.
Therefore, its Monero price prediction for 2019 is $350 – $400. That seems to be more viable than the first suggestion.
According to the forecast from oracletimes.com, Monero has a great chance of becoming one of the top-3 cryptocurrencies in 2019 by performance thanks to the anonymity of transactions it supports. That can make Monero investors ten times richer by the end of 2019 (XMR might be up to $450).
Smartereum's XMR prediction is very optimistic: it claims Monero can soar to $650 by the end of this year. Its author reckons that Monero is to go through a major bull run, and the fact that XMR transactions are pseudonymous will contribute to that.
What will drive Monero growth?
Although he doesn't say any certain numbers, John McAfee, a tech expert and crypto influencer, believes that Monero has enough power to challenge Bitcoin. If experts believe in the future of some cryptocurrency, their opinion alone can greatly advance the asset.
What else will influence the XMR price?
Security and anonymity are among Monero's main concerns, so this coin is very promising from the privacy standpoint. Its CryptoNote protocol makes transactions untraceable.

Did you know that last year, over 40 artists (Sia, G-Eazy, Fall Out Boy and many others) started offering their records in return for XMR as a payment method? Some offered 15% discounts for purchasers using Monero. It means a lot for the popularity and availability of the coin.

Monero and Ledger are working together to create a safe Monero hardware wallet – it will be the easiest way to store crypto.
Taking into consideration all predictions, Monero's price in 2019 should definitely rise. This year will be good for the cryptocurrency – this is a unanimous opinion. It's hard to say whether Monero will hit its previous record by the end of the year, but February and spring might be a great time to make an investment.
Disclaimer: The opinion expressed here is not investment advice – it is provided for informational purposes only. It does not necessarily reflect the opinion of U.today. Every investment and all trading involves risk, so you should always perform your own research prior to making decisions. We do not recommend investing money you cannot afford to lose.