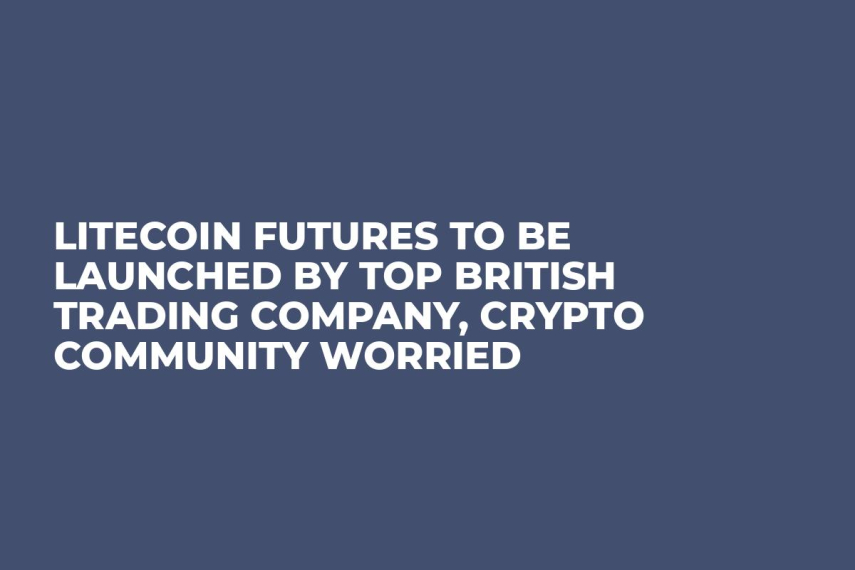 Cover image via U.Today
In the middle of May, a high ranking UK trading firm Crypto Facilities launched futures on Ethereum. Now it is planning to offer its customers Litecoin (LTC) futures contracts.
The official announcement has not been made yet but the sources close to Crypto Facilities state that the new investment tool will be available for trading on June 22, Friday.
The long or short futures will trade against the US dollar.
The Crypto Facilities top management is positive that the launch of LTC-dollar futures contracts will have a positive impact on the crypto markets and will add liquidity to them.
Crypto community's concerns
The reaction to the news of the coming LTC-futures launch has been mixed, though. Recalling the BTC performance after Bitcoin futures were launched on CBOE and CME platforms in December last year, some crypto enthusiasts believe that those new tools are partly responsible for the current market decline, since they allow making bearish bets as well as bullish ones.
Back in winter Bitcoin price started dropping the day after the futures were launched in the aforementioned exchanges.
Pros and cons
Future contracts on digital currencies have certain advantages and drawbacks.
Well, any crypto-based tool turns virtual assets that back it into formally legal investment objects and thus they attract a lot of institutional investors to the market. This may lead to a rally of the asset.
However, the chances are that the digital tool will also go down, since future contracts allow shorting this assets well as longing it.
At the moment, Crypto Facilities is already trading BTC and XRP futures. Currently, Litecoin is acquiring legal status as an investment option for regular stock market participants. So far it is not clear how the launch of LTC futures will impact Litecoin price, but time certainly will tell.