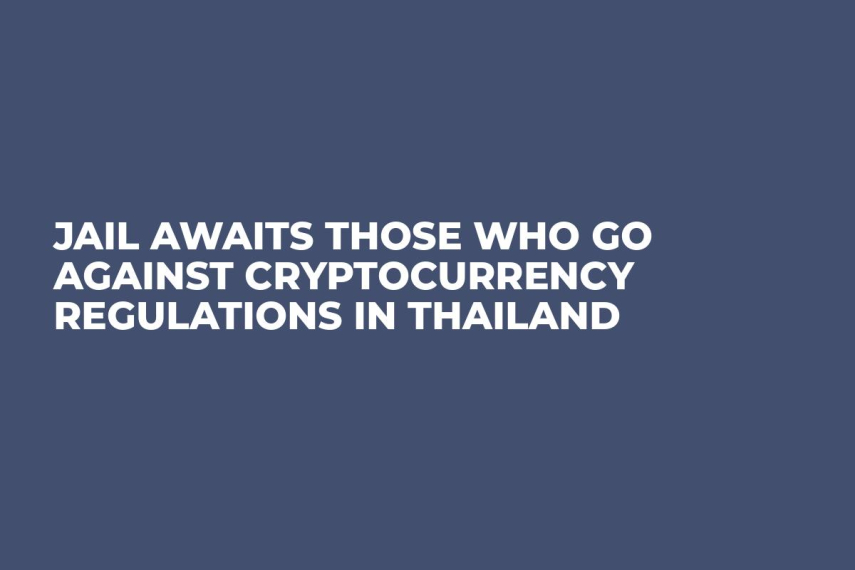 Cover image via U.Today
Thailand has been strict on its stance regarding cryptocurrency, taking a negative view towards it similar to India. The Asia nation's central bank has ordered the country's banks to avoid cryptocurrency transactions due to fear of illegal activity.
As of today, Thailand has put a new law in place to control and regulate cryptocurrency transactions and ICOs. The law decrees that cryptocurrencies are digital assets and thus under the control of the country's Security Exchange Commission.
Next harsh step
This latest move was proposed by Finance Ministry in February following the ban on financial institutions from dealing with cryptocurrencies. The move is again aimed at heavily regulating cryptocurrencies in order to stop any form of money laundering, tax avoidance and crime.
The law, which is a royal decree, stipulates that unregistered token brokers or exchanges, or those who perform token transactions through unregistered exchanges will face a jail term of up to two years and fines of at least two times the token values, up to a maximum of 500,000 baht ($20,930).
It gets more harsh, especially for those who are intending to use cryptocurrencies for tax avoidance. Fraudulent filings could invite a five-year jail sentence. Those who carry out unauthorized business in digital assets face jail terms of between two and five years. They could also face fines of up to 10,000 baht ($314) for each day that the business was conducted.
Those who allow others to use their accounts to carry out transactions can be jailed up to one year and fined up to 100,000 baht ($3,000).
Better confidence?
On top of the threats of jail time, a separate decree has set a 15 percent capital gains tax on each digital transaction. This all sounds very harsh on digital currencies, however, in this highly regulated space, the feeling is rather positive.
Because the government is starting to really crack down on fraudsters and dodgy dealings, it will mean in the long run, there will likely be much better quality digital currency offerings from Thailand.