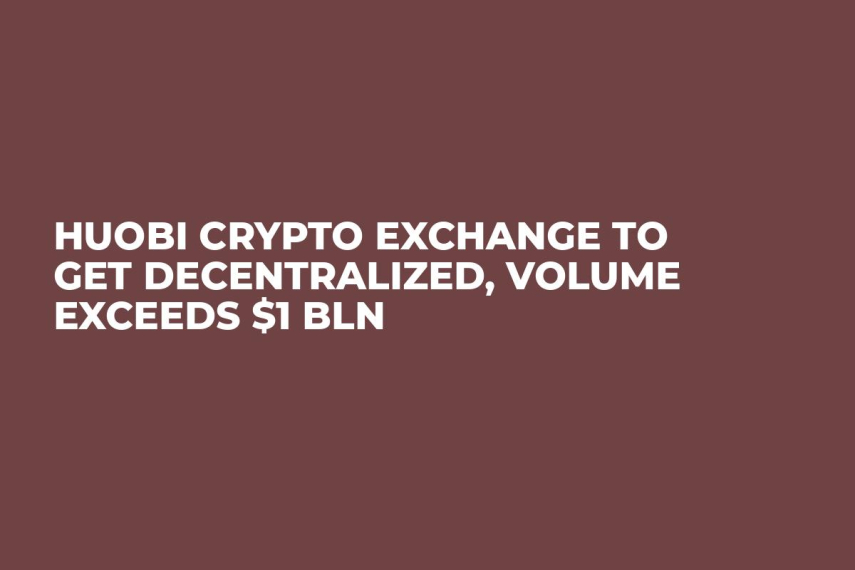 Cover image via U.Today
The crypto exchange Huobi, which operates a trading volume exceeding $1 bln, has announced that it would move to a distributed ledger format and turn into a decentralized organization (DAO).
Apart from trading cryptocurrencies, Huobi also plans to use its platform for trading its other services, i.e. securitization and fundraising. Both retail and institutional investors will be eligible for accessing those.
In order to speed up the move to the decentralized format, the exchange has set up a Huobi Chain Superhero Championship Program (HCSCP), which is a three-week hackathon. Blockchain developers will be invited to attend to help build the new trading space and get a chance to win a monetary reward.
Lin Li, the Huobi Group CEO and founder, mentioned in an interview that the company believes that in the future decentralized technologies will rule the world and Huobi wants to run a decentralized and anonymous organization.
Pros of decentralization
Despite the fact that centralized exchanges, like Coinbase, control the largest part of the market's trading volume, decentralized platforms give one a hard time hacking them and stealing funds from them. They have no single point of vulnerability.
Huobi has already put 20 mln Huobi coins towards the project development, which is around $110 mln, CoinMarketCap says. Further on, Huobi plans to invest a percentage of its annual profits into the development of the decentralized platform.
A trend is emerging
It is curious that in March 2018 Huobi's main rival, Binance, also announced its plans to change the mechanism of its operations towards the decentralized scheme.