About a week ago, the South Korean branch of the Upbit exchange had $50 mln in Ethereum (342.000 ETH) stolen from it without any security breach. Some experts believe it was an inside job.
After that, the Whale Alert Twitter account started publishing data that shows – the culprits are transferring the stolen Ether in small portions – from 1,000 ETH to 10,000 ETH.
On December 3, another 20,000 ETH was moved.
The stolen Ethereum moving away from Upbit
Whale Alert records all transactions on blockchain and posts them on their Twitter page. Since Upbit suffered the theft five days ago, the analytics account reported that around 253,000 ETH has been moved.
In the first portion, the culprits transferred about 200,000 ETH.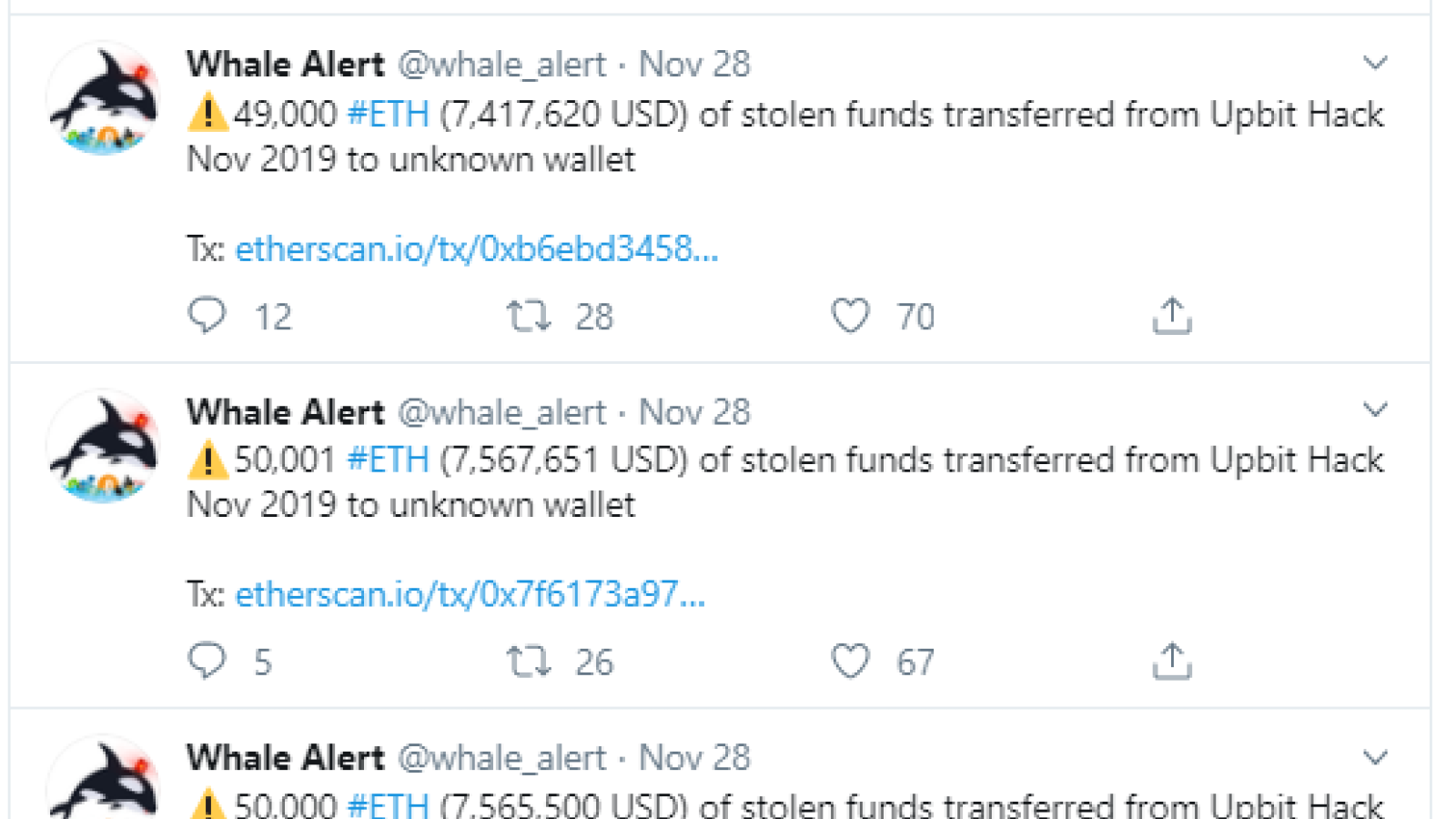 And over the last twenty-four hours, they moved another 53,000 ETH.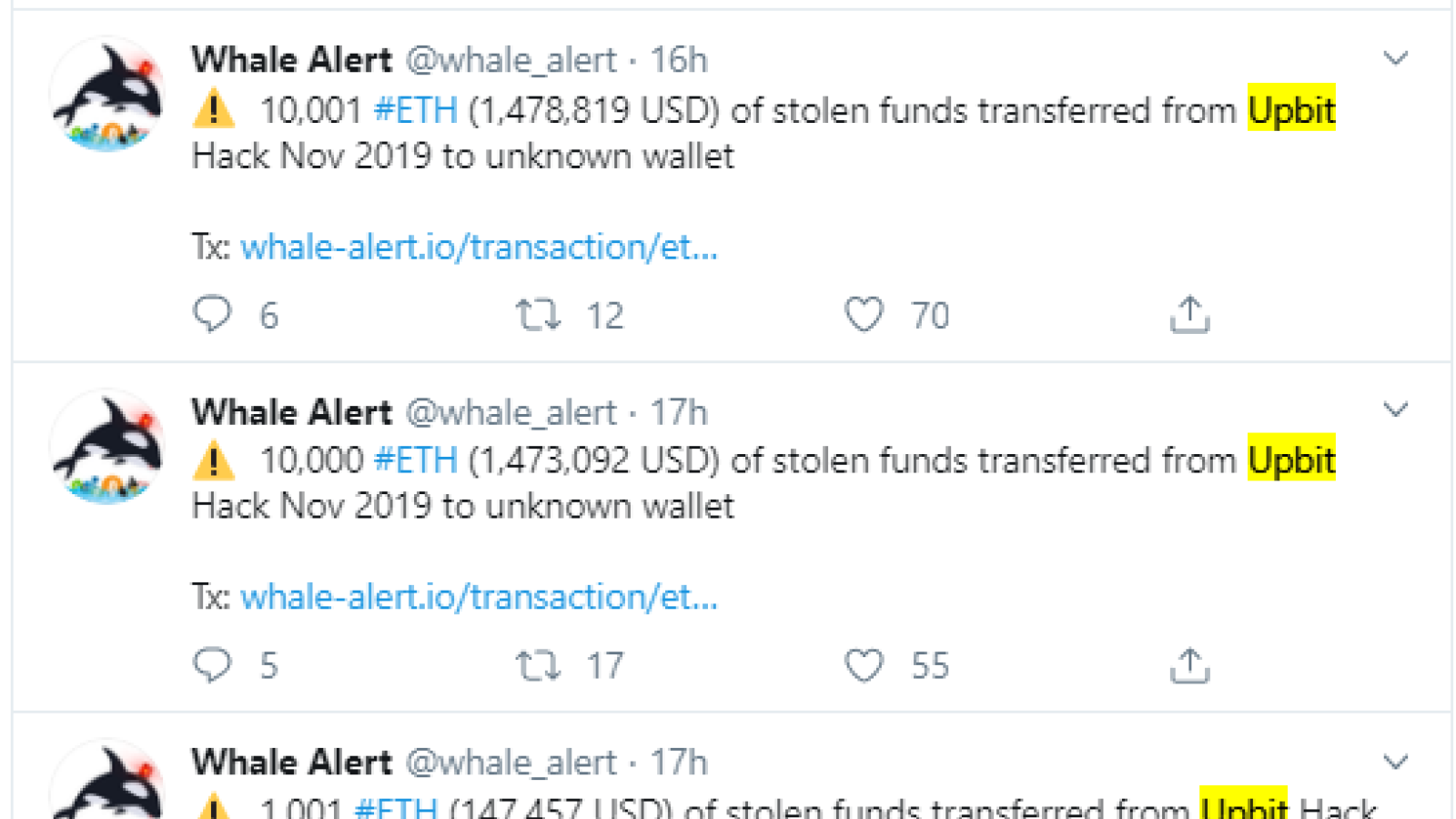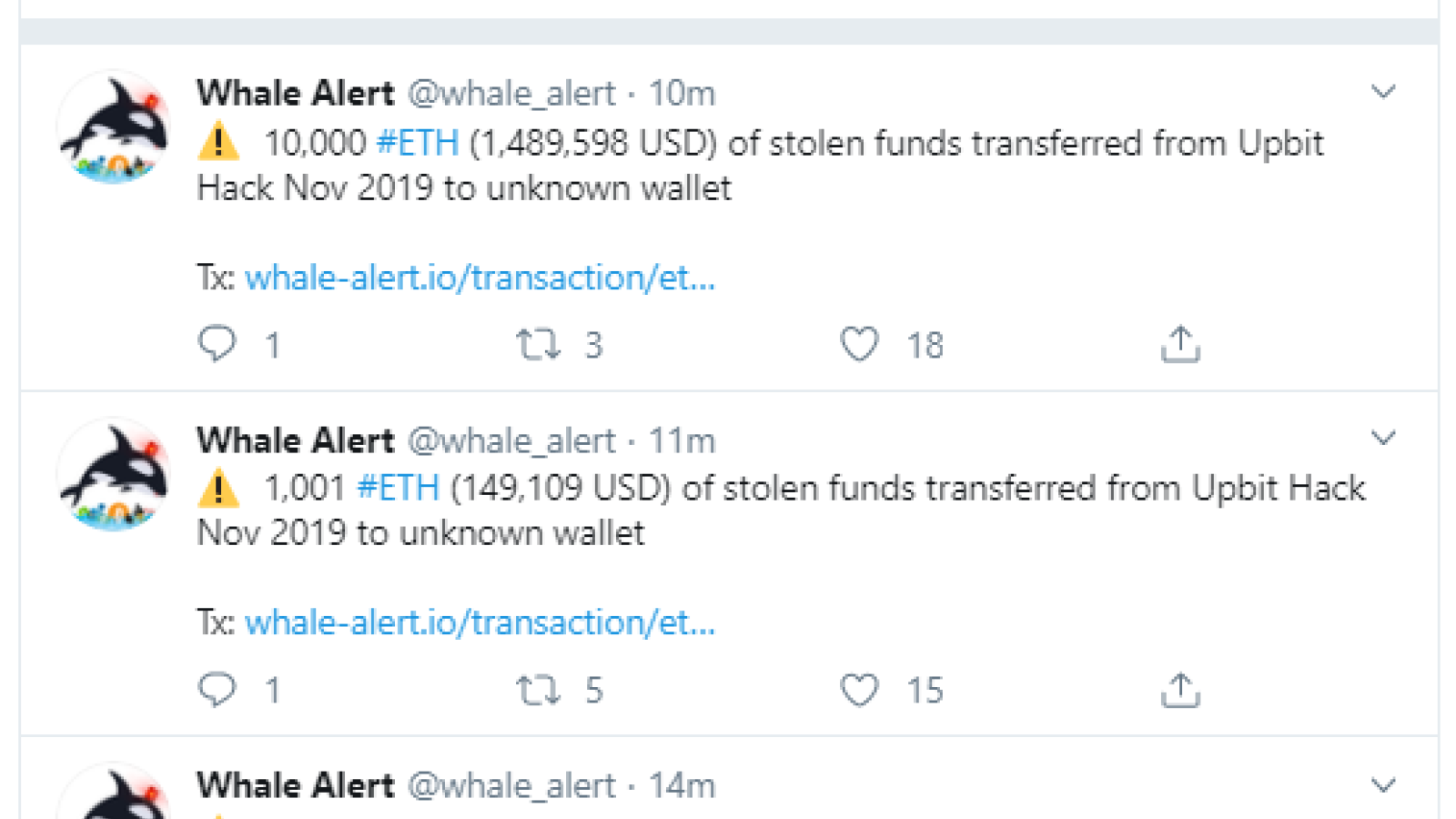 All together that totals approximately $37.5 mln. It has been reported that the hacker tried to send a tiny portion of the stolen Ether to the Huobi exchange to test how it goes.
The head of Binance, CZ, promises to freeze any crypto taken from Upbit in course of the hack, should it be transferred to his exchange.
Loud hacks of 2019
Earlier this year, there have been a few cases of hackers attacking crypto exchanges that were widely discussed by the community. The first one took place in early 2019 and it was the New Zealand-based Cryptopia exchange.
It lost around $6 mln in Ethereum but users kept funding their wallets despite the team's warnings not to do so. This enabled the hackers to steal crypto three times in a row. Finally, the exchange went into liquidation.
Another case was the crypto trading behemoth Binance. The hacker did not take any money, but he insisted that he stole users' KYC data and even posted some on his Twitter page.
However, the Binance chief CZ denied losing the customer data, saying the published screenshots came from the previous loss of KYC info by one of the third parties Binance had worked with.