What is ICON?
ICON (also known as 'Korean Ethereum') is a Blockchain technology developed by South Korean Dayli Financial Group. There are numerous Blockchain-powered projects, but the ICON network definitely stands out from the rest since it has the potential to seamlessly connect the country for sharing the information without a middleman.
In fact, ICON strives to link a myriad of the technology use cases into a single entity with interoperability between different Blockchains. Subsequently, it would create the world's biggest Blockchain network.
There are many Blockchains that need to connect with each other Min Kim, chief strategy officer at Dayli
ICON performs the role of a facilitator when it comes to processing payments and establishing contacts between different institutions. ICON, along with EOS, are considered to be the top contenders for increasing the scalability of the current Blockchain ecosystem.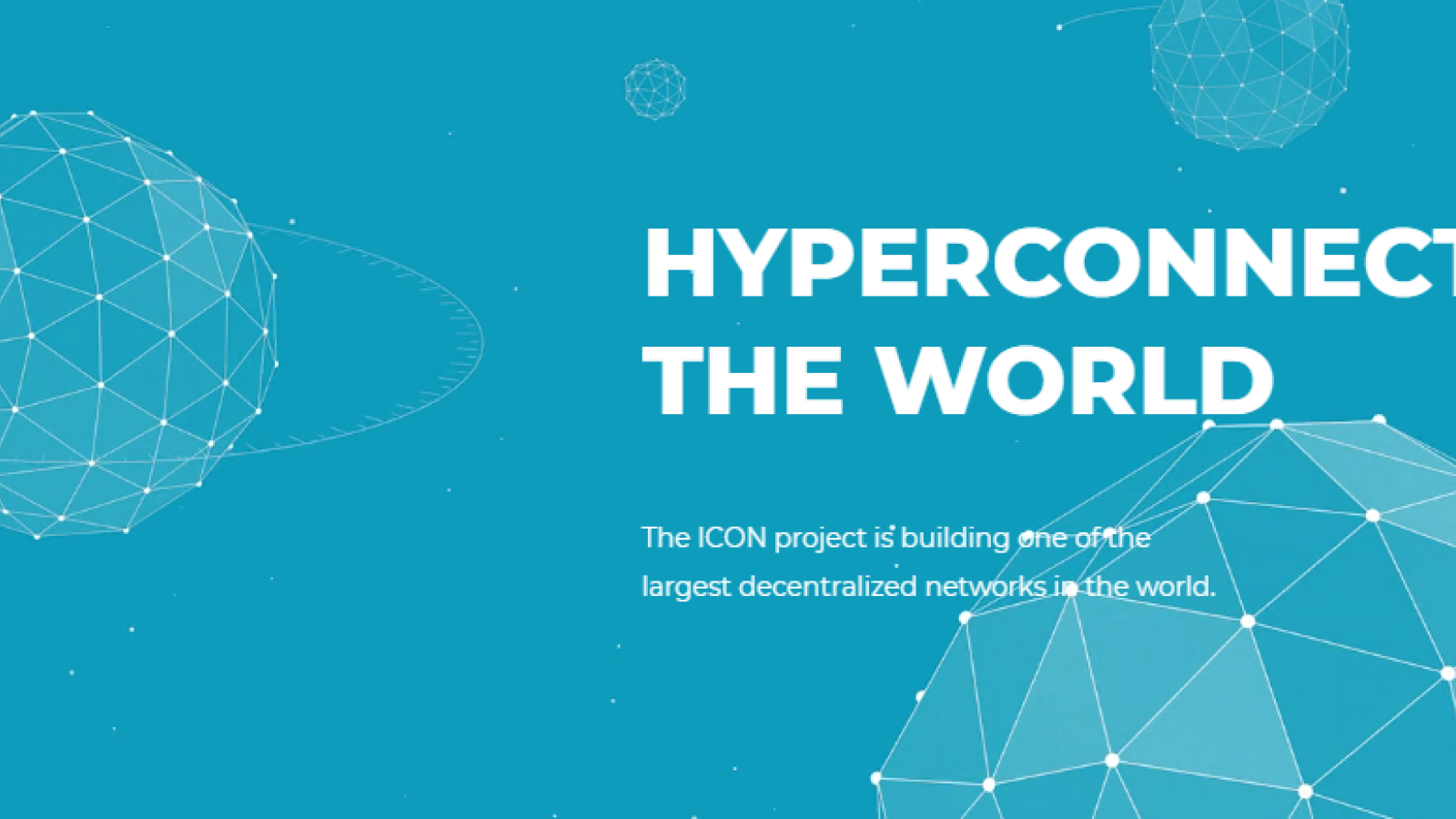 2018 performance
So far, 2018 hasn't been exceptionally good for ICON (ICX) – the currency failed to justify the initially high predictions and followed the generally bearish market sentiment that has been predominant this year. The 30th biggest currency with a market cap of $376 mln had a few price upticks in March and May, but they were not significant enough to make an optimistic ICON price prediction (2018).
card

In March, the currency almost started testing $4 but failed to achieve that. However, the bulls were in full force a month later when ICX coin reached $4.83 on Apr. 29.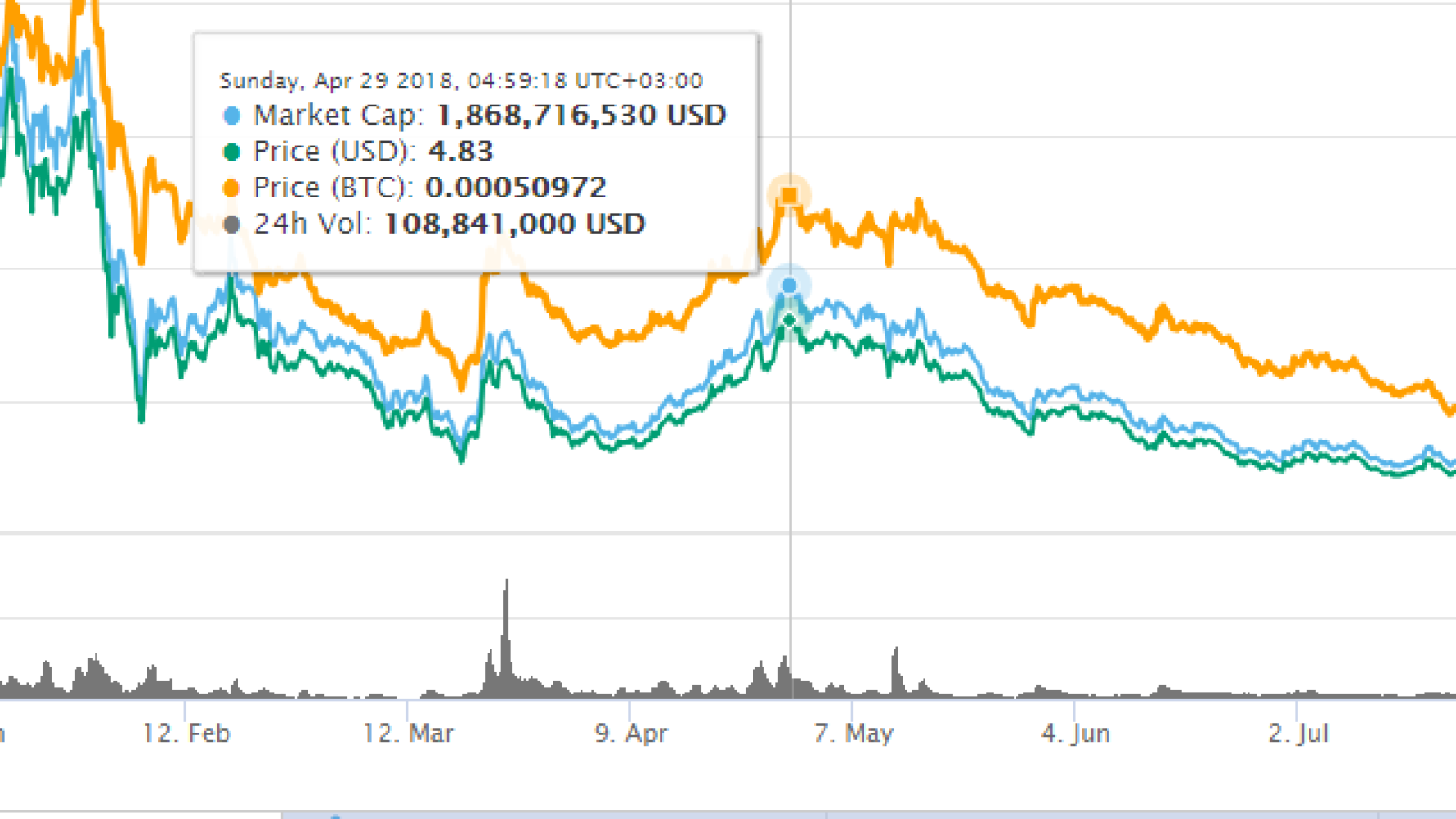 Shortly after that, the price started falling again, ending up at $2.61 by the end of May.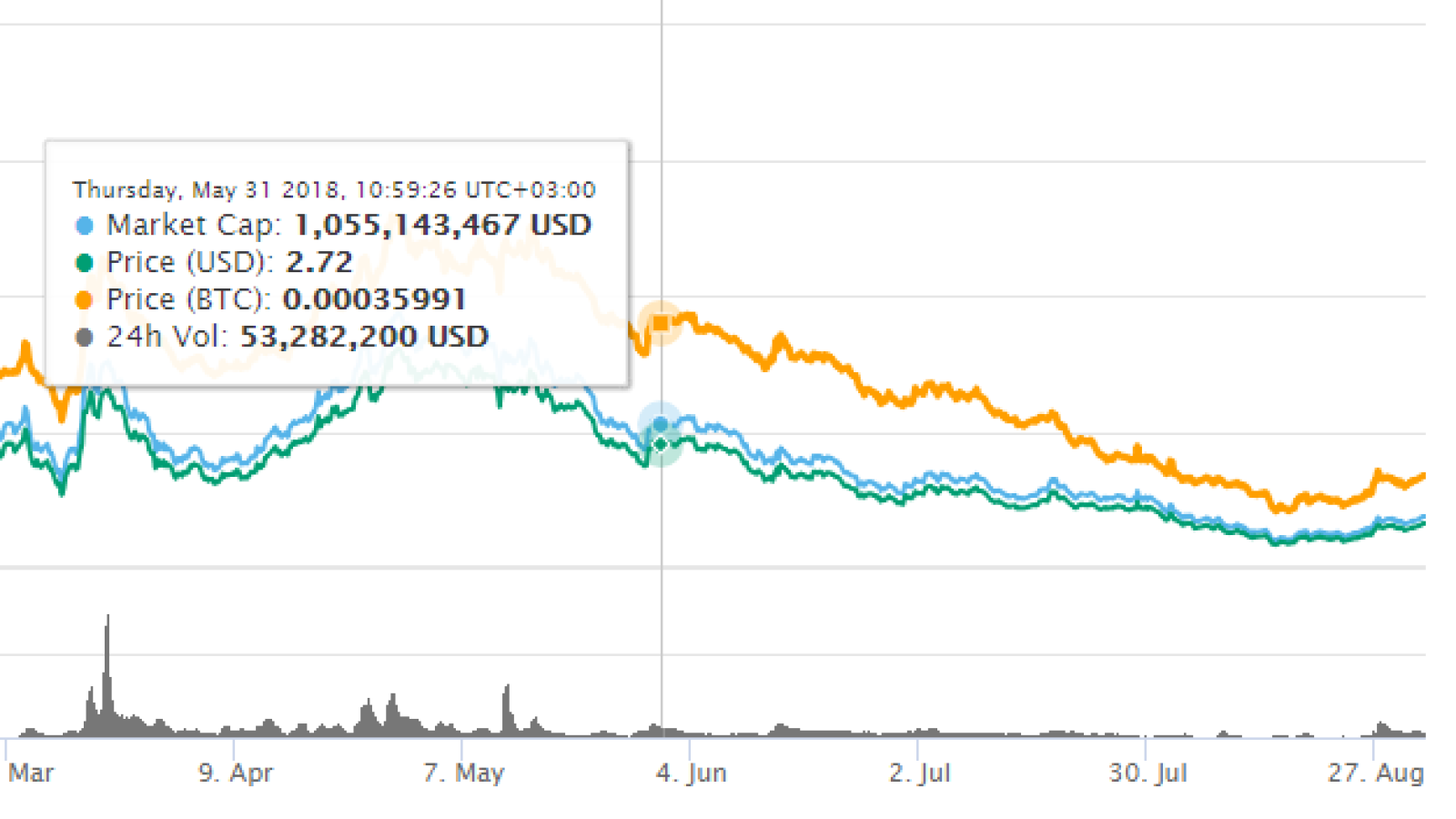 The summer was really devastating for ICON since the downtrend continued. In July, the coin experienced rather strange price swings (12.5 percent spike was immediately followed by the same drop), which many suspected had been the result of a pump-and-dump.

On Aug. 3, ICON fell below the $1 mark for the first time since November. Then, it even went as far as reaching its new all-time low, but ICON gained some momentum by the end of August, seeing a 20 percent spike in value on Aug. 28 and becoming the best-performing currency of that day. Right now, it seems like the currency is going to touch $1 again in the upcoming weeks.

At the time of writing this article, ICX coin price is sitting at $0.90 with a 4 percent drop over the last 24 hours.
Should you buy ICX?
While ICX witnessed a massive decline in price this year which undoubtedly fuels negative price predictions. However, there are still a couple of good reasons why you should put it in your crypto basket:
Widespread adoption. The ICON network can be used as an ecosystem for a different project, so it has great changes to be adopted by other coins. Subsequently, adoption pumps up the price of the coin. The ICON network allows anyone to create a Blockchain project.

A large number of partnerships. ICON is supported by many industry heavyweights, including the first crypto-oriented hedge fund Pantera Capital and a top global car manufacturer Hyundai. Back in May, it even teams up with an IT behemoth Samsung, which is going to utilize ICON's Chain ID for its own technology called Samsung Pass.

An institutionalized technology. ICON has received funds to work on numerous projects in such areas as health, education and insurance. Remarkably enough, the ICON team has recently met with the team behind the South Korean governor who wants to turn Jeju Island into a Blockchain hub.

Today, Jeju Governor of Korea, who's trying to make Korea a Blockchain hub, held a meeting with the @helloiconworld ICON Council Members, @Deblockvc, and 2 ICON Dapp projects: @STAYGE_One @webloc_io.

Government officials in Korea are talking with ICON @helloiconworld. pic.twitter.com/V4k1EXIN77

— Markus (@markusjayvc) August 30, 2018
2018 price predictions
Will ICON experience another December-like bull run in the nearest future? While it seems extremely unlikely considering the current situation, Dan Morehead, Pantera Capital CEO, stated that he bets big on ICON during a Bloomberg interview in April.
The fund's single largest bet is on ICON, which will let different Blockchains--digital ledgers-- talk to one another Dan Morehead, Pantera Capital CEO
Remarkably enough, the interviewer couldn't hide his surprise after hearing about this ICON endorsement because he seemingly had no idea about this currency. Currently, many investors overlook this coin too.

Nevertheless, the team behind ICON remains bullish about ICX value.
We expect 2H2018 to start acceleration ICON chief strategist officer Min Ho Kim
Kim openly explained the reason why ICX has been showing more than a disappointing performance throughout in a Reddit post. First of all, ICX is a high-beta asset which is a turn-off for investors. He also points out that many funds may lock in profits while ICON is facing extremely tough competition on a Blockchain-friendly market. Some Reddit users suggested that the project needs a better PR team for boosting investor confidence.

Speaking of ICON (ICX) price prediction, it is also worth looking at Google Trends which, as we can see, accurately reflect the coin's performance.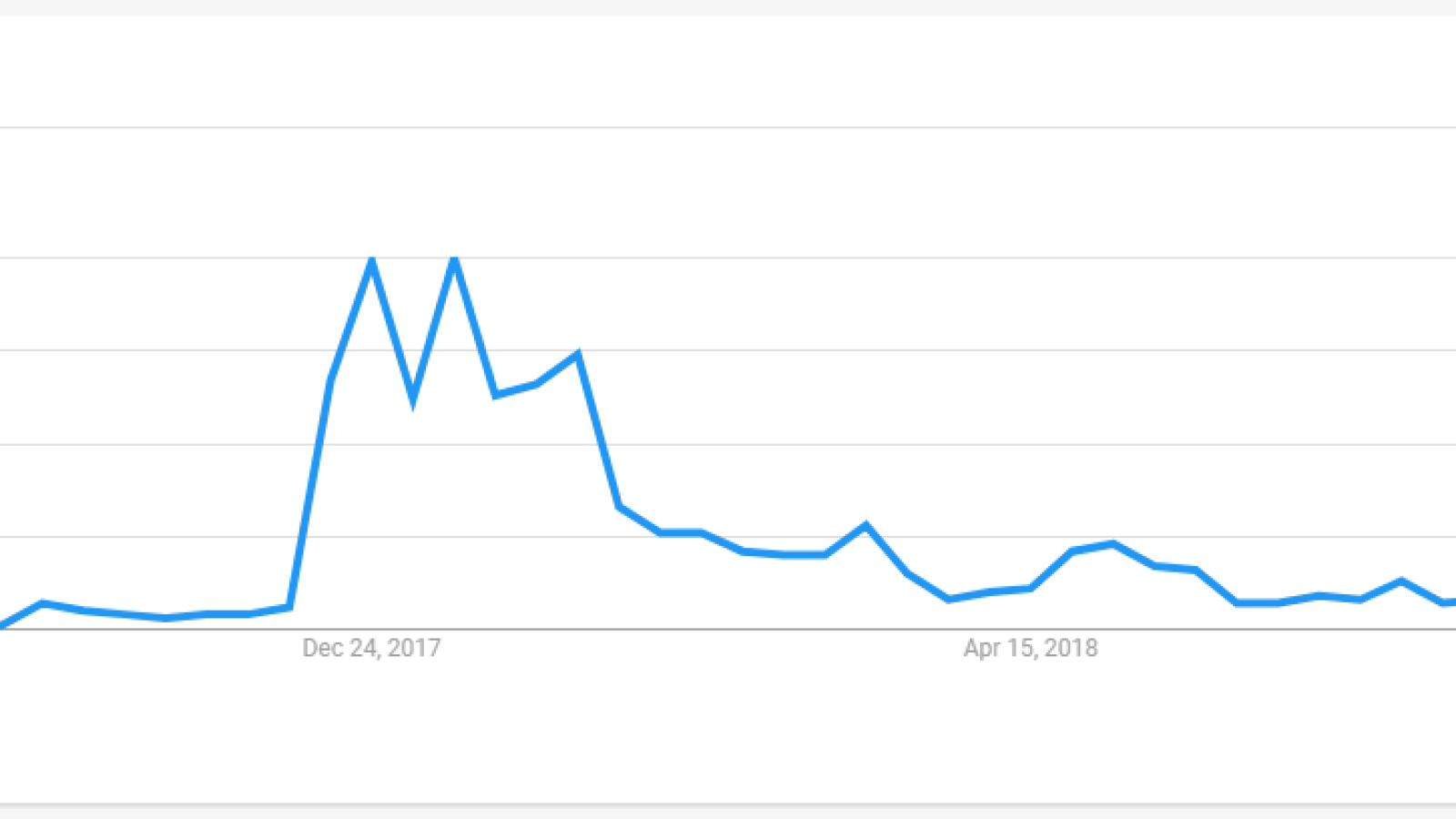 2019 price predictions and beyond
It's hard to make any relevant ICON coin price predictions as of now due to extremely high volatility of the market (especially with regards to the ICX token that so far showed one of the worst results this year). However, if compared to Ethereum, ICX doesn't have the first-mover advantage to reach its market share any time soon. Their ambitions to reach interoperability between numerous Blockchain would take up to five years to be properly executed.

As of now, ICON doesn't deliver anything practical yet, so it is hard to see how the 'Korean Ethereum' will crack the top 10 anytime soon.

However, it also depends on the total market cap. If other projects go up, ICON will almost certainly reflect a positive market sentiment and experience a substantial growth.
card

The majority of sites that offer ICX price predictions are inaccurate, but it's worth paying attention to CoinCheckUp, which actually bases its predictions on some of the already known growth scenarios (Moore's law, Google, mobile phones and so on). Of course, you cannot rely on these hypothetical numbers, but they may give you a good idea of what would happen to ICX if it followed one of these growth scenarios:
| | |
| --- | --- |
| Growth Model | ICX Price (2020) |
| Moore's Law | $10.50 |
| Internet | $4.38 |
| Google | $6.39 |
| Facebook | $12.92 |
| Mobile phones | $4.30 |
The bottom line
ICON may have grant ideas and big-name partnership, but its price failed to gain any momentum in 2018. By primarily focusing on adoption this year, the team behind this project is undoubtedly moving in the right direction since the technology can be useful in many industries, including education and healthcare. If it successfully solves the current Blockchain problems and manages to create a hyper-connected world, ICX coin price will obviously increase exponentially.