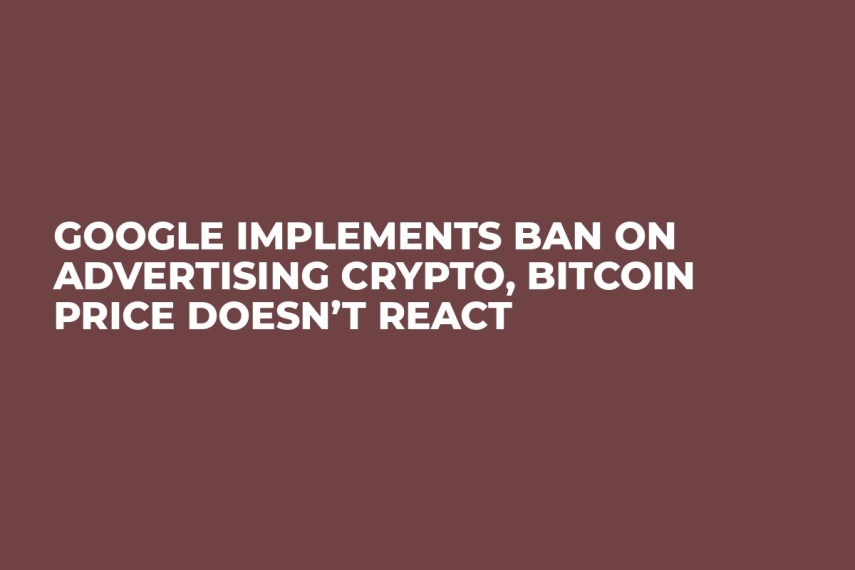 Cover image via U.Today
Activating in June of this year, Google's parent company, Alphabet Inc. has announced that it will be cracking down on advertisements on YouTube, and its display-ads network, relating to dodgy cryptocurrencies and ICOs.
Google's crackdown is intended mainly to "prevent consumer harm" and follows Facebook, which adopted a similar policy in late January.
Updated policies
Google's announcement goes over a number of changes that they are making to their advertising space in a release entitled: "An advertising ecosystem for everyone." In the release they state:
"This year, we updated several policies to address ads in unregulated or speculative financial products like binary options, cryptocurrency, foreign exchange markets and contracts for difference (or CFDs)."
This is in line with a general trend for social media sites, and others, to adopt a more stringent approach to fake news and misleading information.
"In 2017, we took down more than 3.2 bln ads that violated our advertising policies," said Scott Spencer, Google's director of sustainable ads.
Good for Bitcoin
Despite this news appearing seemingly harmful for cryptocurrencies, it has had no effect on Bitcoin's price and in fact, can be viewed as a positive.
There has been an onrushing of scam and dodgy ICOs and cryptocurrencies coming out of the woodwork, alongside with Bitcoin's rise in adoption. These, however, are now starting to be targeted by companies like Facebook and Google.
This cracking down will mostly affect ICOs and cryptocurrencies that rely heavily on marketing and the need to sucker people into investing. Something like Bitcoin now has the upper hand in being found and searched for organically.