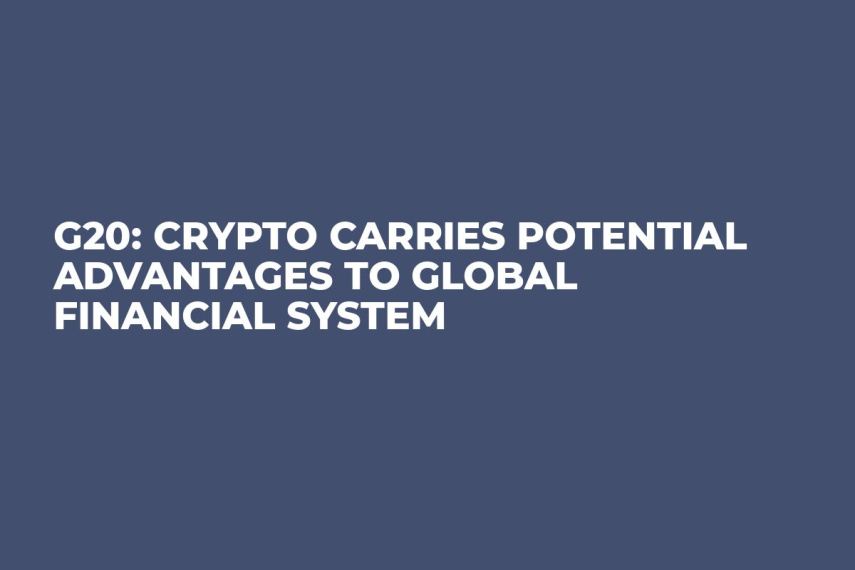 Cover image via U.Today
Finance ministers of the largest 20 governments show cautious optimism regarding how crypto can impact the global economy
This weekend the finance ministers attended an annual summit in Argentina. A report from the meeting mentions that the officials agreed– new technological developments, which include platforms with electronic assets lying in their basis, can provide substantial advantages to the world's existing banking system.
Pros and cons of crypto
The document also speaks of the strong volatility of the new market and that digital coins are a source of certain issues to do with investor protection from frauds, with evading taxes, financing terrorism, etc.
The participators of the summit did not provide any details regarding the exact advantages that virtual currencies have in stock for the world economy. Nevertheless, they claimed that decentralized coins cannot compete with state fiat currencies through lacking some key features.
The outcome
Even though the finance ministers believe that digital assets present a high risk for the global economic system, they promised to watch and look deeper into the matter of the long-term influence of electronic coins on the global banking system and to keep watching the innovations and developments in this sphere.
Besides, the commonly achieved decision during the summit was to consider implementing a higher tax percentage for crypto companies all over the world by 2020, following the persistent requests of the European members of G20.