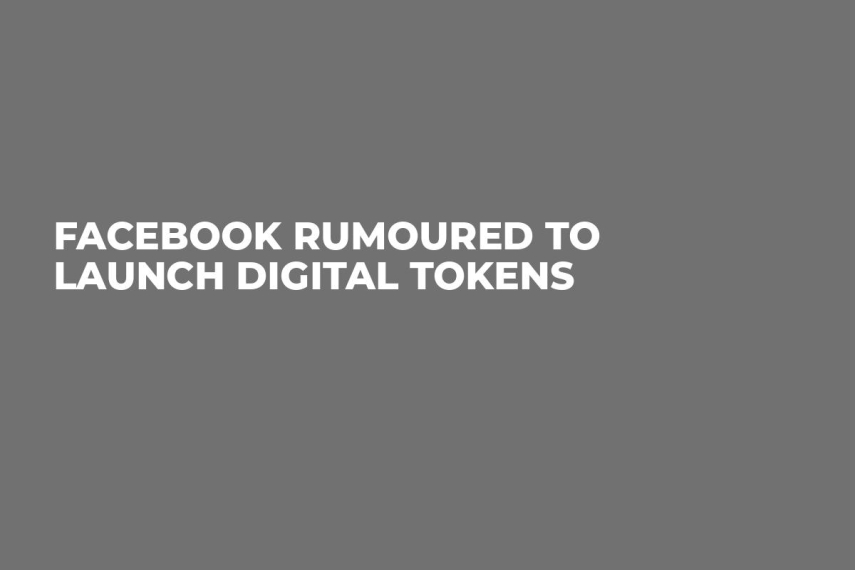 Cover image via U.Today
Social media giant Facebook may be considering the release of its own cryptocurrency, according to Friday reports by Cheddar.
The company is holding serious high-level discussions about directing the focus of its Blockchain research team towards releasing its own cryptocurrency, according to anonymous sources.
Alex Heath, senior reporter at Cheddar says:
"Sources say that Facebook is specifically interested in creating its own digital token, which would allow its more than two billion users to facilitate transactions without government-backed currency. Facebook is also looking at other ways that it could use this core Blockchain technology that underpins these popular cryptocurrencies like Bitcoin and Ethereum."
The reports follow a declaration by Facebook's head of Messenger David Marcus, also a sitting member of Coinbase, who announced on Tuesday that he plans to leave his current position to explore uses of the Blockchain at Facebook.
At the time, Marcus didn't mention any possible applications for the Blockchain.
However, cryptocurrency insiders are speculating that Facebook may be evaluating how it can use Blockchain technology to improve identity verification and secure its backend infrastructure.
Additionally, insiders say the company's recent foray into Blockchain technology might have to do with its interest in creating a digital currency that could be used as a system of payments on the site.
The news comes after reports yesterday that another social media unicorn Telegram declared it is a month away from releasing an identity and payment feature Telegram Passport which will enable users to upload documents to its messenger app.
If Facebook offered a cryptocurrency, it could create a seamless payment platform for its two bln users, including those who are currently unbanked, and lead to massive adoption, experts say.