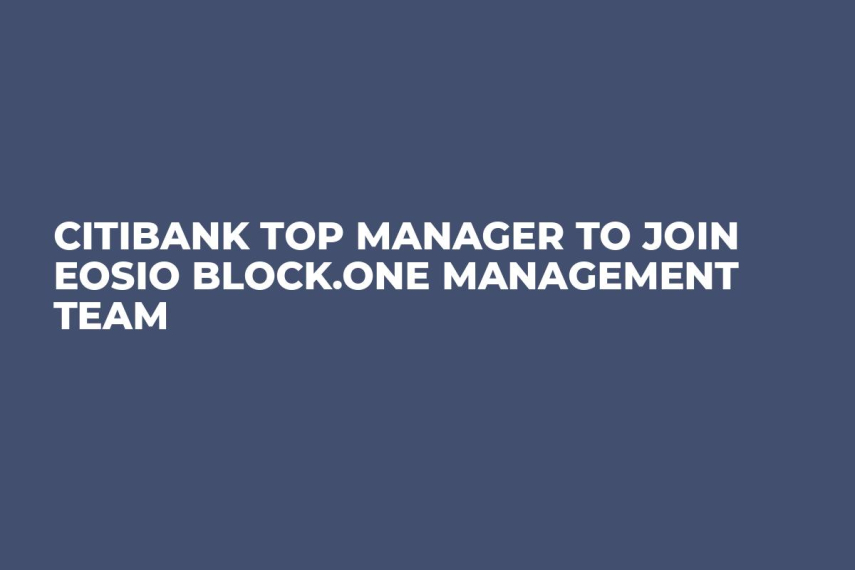 Cover image via U.Today
Block.one announced that James Mendes, the Citibank HR Managing Director, is to join them as Chief People Officer later in 2018.
Mendes intends to work in Hong Kong, in the company's headquarters, as a member of the Block.one executive board and report to the company's CEO Rob Jesudason. He will be in charge of governing the Human Resources department and will also design talent structures to ensure the company's development.
Seeking new prospective team members
The Block.one president Jesudason believes that having the best employees on board is crucial for the company's success in the future, so Mendes' skills and experience will certainly come in useful.
James Mendes has worked in various parts of the worlds for the world's top companies, such as Korn Ferry and Alexander Mann Solutions.
Current EOS situation
The platform has been having problems recently, even before the mainnet was launched. There were several issues, including the doubts of the coin being decentralized. Perhaps, due to all these factors, the market price of the token has been going down.
Still, this move with taking James Mendes, a Citibank top manager, on board, seems good for the company. Besides, EOS is trying to build up a network, so the human factor is very important for them. This is exactly what the new member of the management team will be dealing with.