Jake Wujastyk, a prominent trader, recently took to Twitter to explain the all-time high anchored volume-weighted average price (VWAP) zone's importance for Bitcoin, arguing that it remains "a crucial resistance level."
The VWAP, a trading benchmark, calculates the average price at which a currency or security has traded throughout the day, based on both volume and price.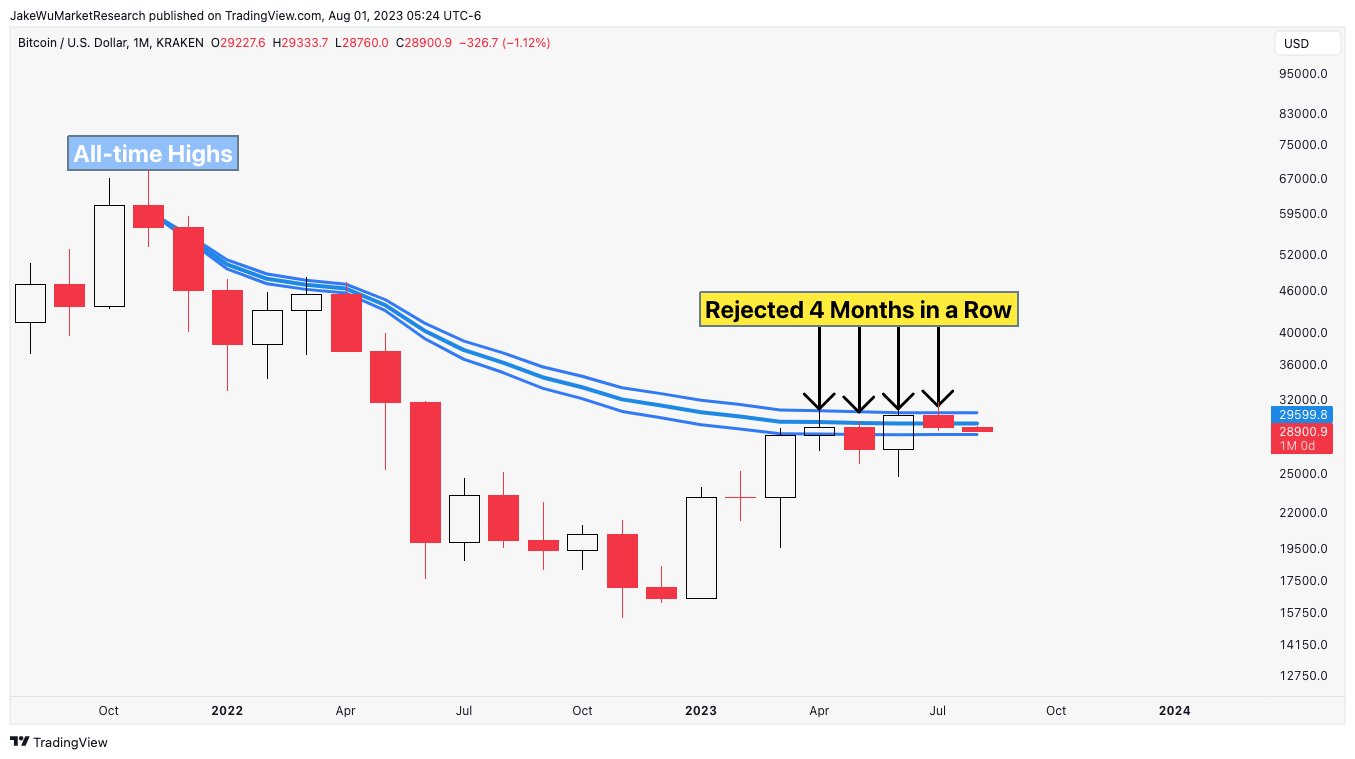 Responding to a fellow trader's question about his chart analysis, Wujastyk clarified the difference between the actual VWAP and its zone.
He noted that while his previous analysis had Bitcoin above the actual VWAP, indicating bullish signals, it was still under the ATH VWAP resistance in the updated chart.
This discrepancy comes from the difference in timeframes, as his previous analysis was on a weekly chart, while the recent one is on a monthly chart.
Bitcoin's price is experiencing volatility due to concerns around the Curve decentralized finance platform, causing it to drop 1.5% in 24 hours and fall below its 50-day moving average, suggesting a short-term bearish trend.
However, future catalysts, including a federal court decision on the approval of Bitcoin ETFs and expanded applications on the Bitcoin blockchain, could potentially stimulate the cryptocurrency's value. Despite the current downward trend, these developments suggest the need for cautious optimism in the digital asset market.
Fairlead Strategist's Katie Stockton highlights a potentially bearish short-term trend for Bitcoin, with the recent price dip suggesting risk towards the next support level around $26,700, aligning with the cryptocurrency's struggle at the all-time high VWAP resistance.