After partnering with Microsoft, ANKR has been showing promising signs of growth. The cryptocurrency saw a spike of over 78% after the partnership was announced, but then entered a correction phase and lost over 23%. However, ANKR has recently shown growth for the first time since the partnership announcement.
This price increase is a fundamental signal that ANKR has potential for long-term growth, and not just a short-term pump from the Microsoft partnership. This growth may be attributed to the fact that ANKR is a strong infrastructure solution that connects builders, applications and users to the newest layer of the internet.
The team's unique insights and experience in blockchain technology make ANKR the perfect conduit for Microsoft to further its mission to empower people and organizations to achieve more.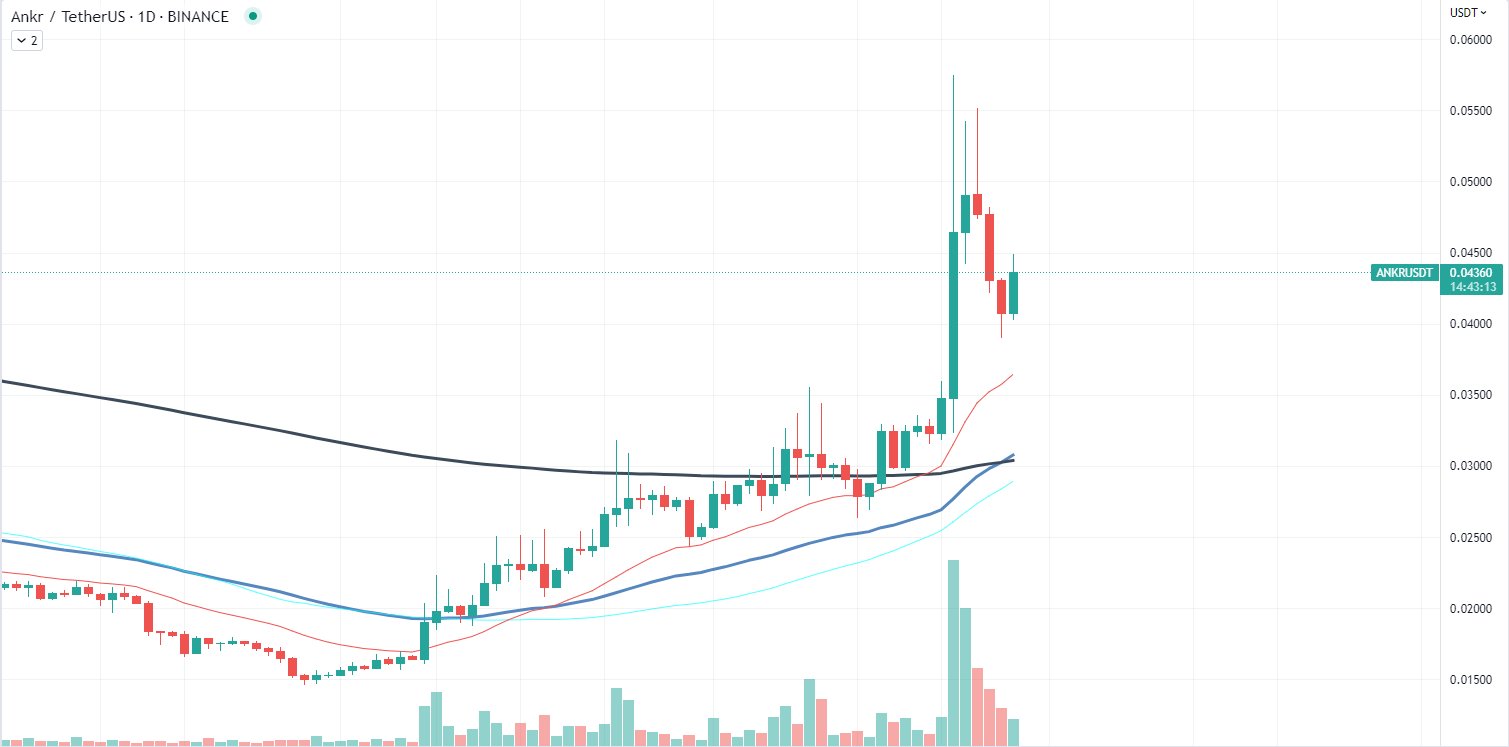 Despite the previous price correction, ANKR's recent growth is an indicator that investors have faith in the project's potential. As more companies and individuals embrace the potential of Web3 and blockchain technology, ANKR's infrastructure solutions will be in high demand. This demand could lead to significant growth in ANKR's value over the long term.
While ANKR is currently facing a correction in trading volume, which could be a sign of an upcoming price drop, it will mostly follow the general trend in the market. Nonetheless, the Microsoft partnership is a major vote of confidence in ANKR's potential and could further enhance its value proposition in the eyes of investors and businesses alike.
ANKR is still a relatively new cryptocurrency and has yet to establish a strong track record of growth. However, its recent partnership with Microsoft and the subsequent growth that we have seen suggest that ANKR has the potential to become a major player in the blockchain and Web3 ecosystem.