Shiba Inu's most recent bullrun brought the attention of investors back to the most popular meme token on the market. After its devastating performance in 2022, most retail investors decided to stop trading assets like SHIB and DOGE and mostly held their funds in stablecoins. However, things may change after the most recent rally.
One of the main drivers of Shiba Inu on the market is the enormous burning volume that has already burned more than 40% of the existing supply. However, by the middle of 2022, the Shiba Inu destruction pace slowed down, leaving almost 600 trillion SHIB floating in the space and providing solid pressure on the market.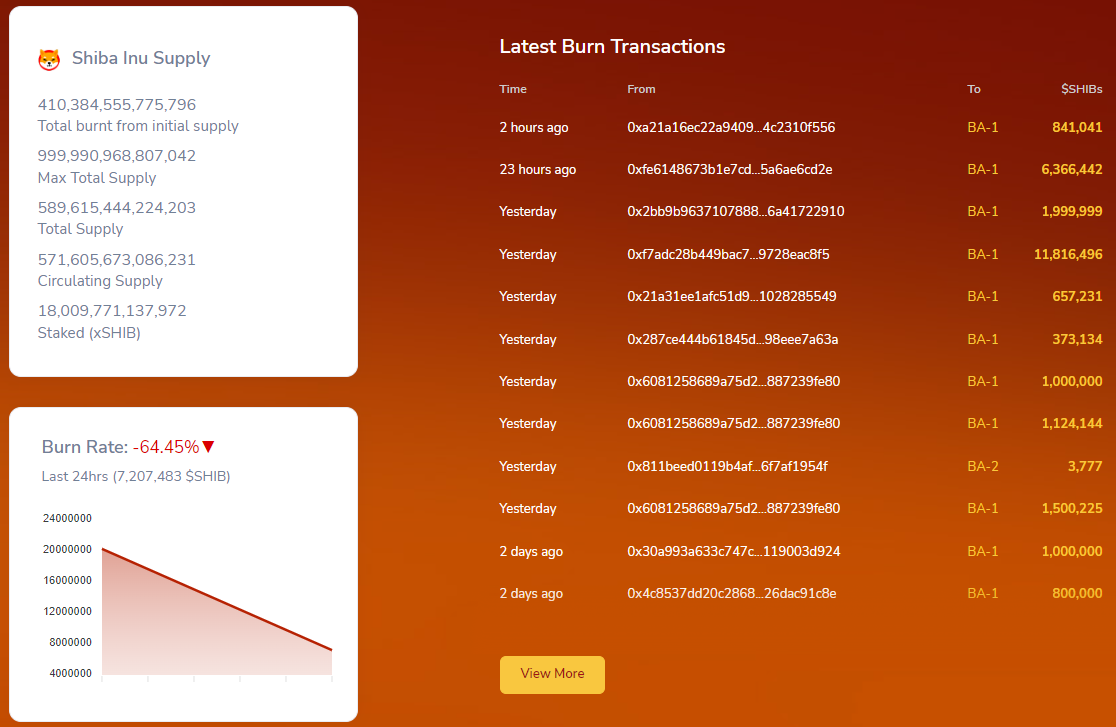 However, even during the most recent and relatively slower run, Shiba Inu's burn rate spiked by over 5,000%, as we have covered at U.today. Historically, the amount of destroyed tokens ascends after the price of the token makes any kind of move, whether upward or downward.
With the most recent 27% rally, Shiba Inu faced a solid resistance level, as reflected in the 200-day moving average. The successful breakthrough will make SHIB eligible for a full-blown recovery run, which should bring the burning volume on the asset back to values we witnessed back in 2021.
At the proper burn rate, the 570 trillion supply should start melting much faster than now. The current burn rate of Shiba Inu barely reaches 100 million tokens per day. At press time, only 7 million SHIB have been burned in the last 24 hours. After more than 50% of the supply of SHIB is burned, analysts expect a sharp rise in the token's values.