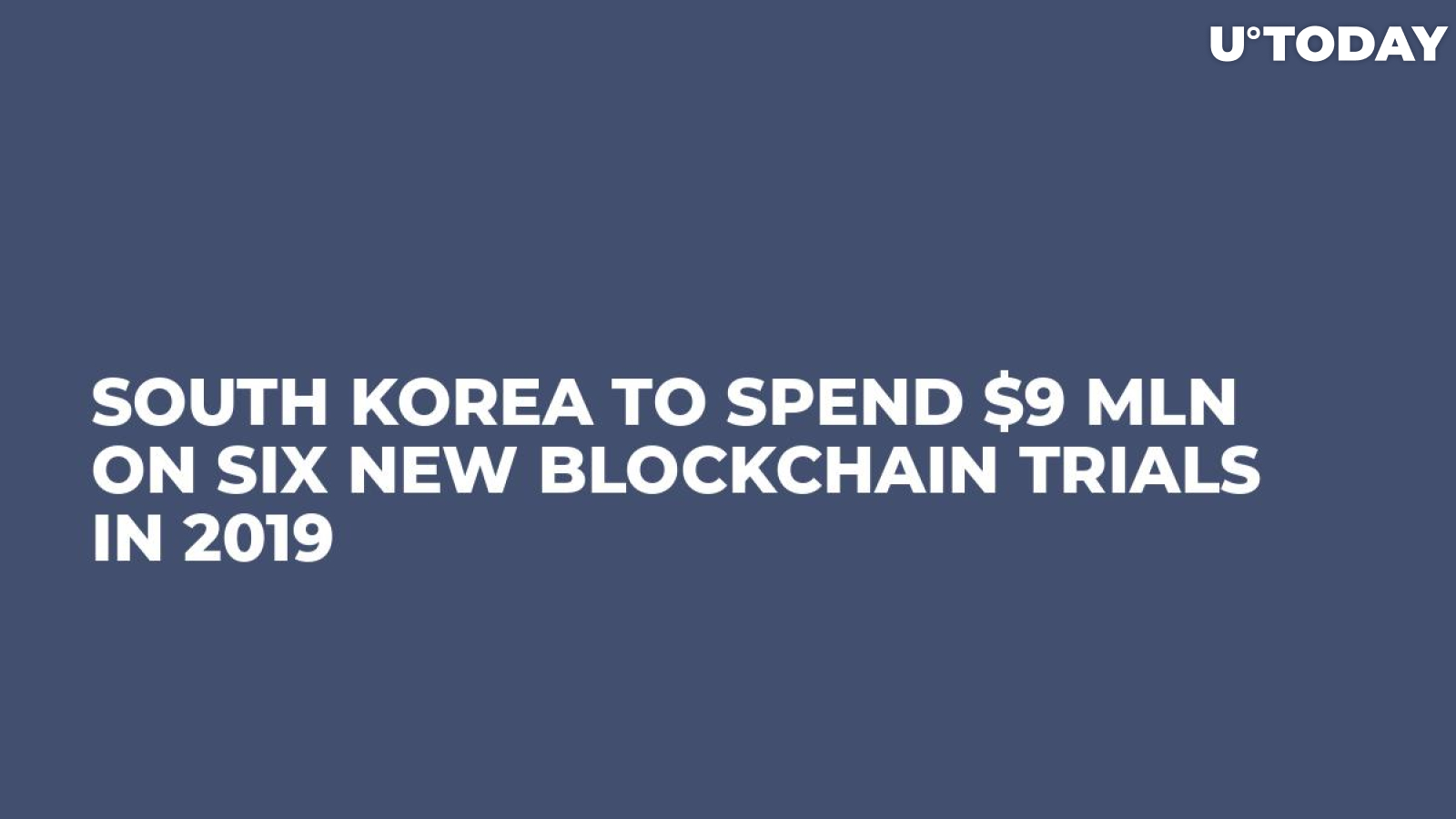 Cover image via U.Today
Blockchain adoption will see massive growth in South Korea as the country is planning to double the amount of Blockchain pilot projects in 2019 alone. As of now, the global high-tech hub is running six trials in different public spheres, including voting, logistics and real estate. Their number will increase to twelve the following year.

So far, more than $3.76 mln has been allocated for launching the current Blockchain trails with a lion's share of this sum coming from government funding. $9 mln more is budgeted for future projects.

As U.Today reported earlier, South Korea will spend a total amount of $925 mln to further advance Blockchain technology in 2019.