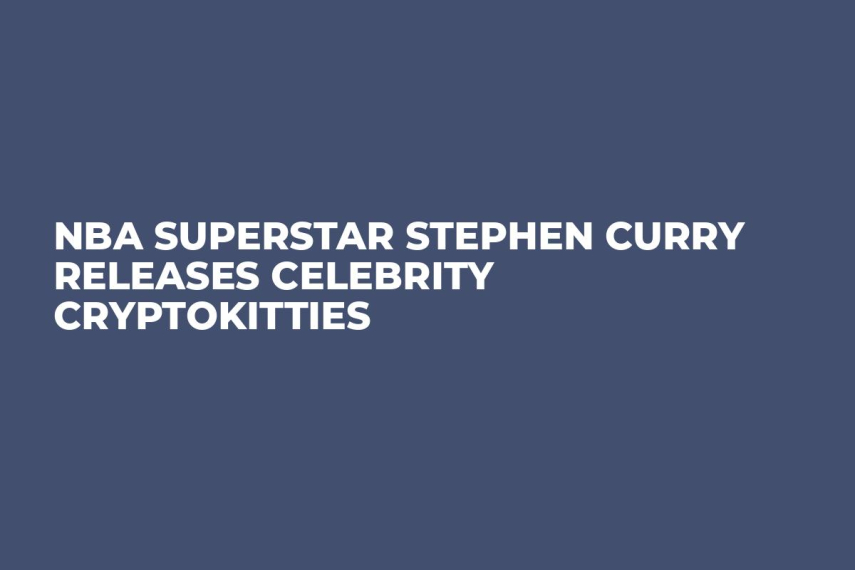 Cover image via U.Today
CryptoKitties announced that it is putting up the first of three celebrity kitties of Stephen Curry, NBA and MVP superstar, for auction via a personal crypto wallet, Monday.
CryptoKitties has partnered with AppMoji and Curry to bring one of the world's first sports collectibles to the Blockchain and is expected to be highly coveted, the company says.
Mack Flavelle, co-founder of CryptoKitties says:
"Stephen is the perfect partner to try out this new kind of Kitty. He's an incredible athlete, but also has a deep interest in technology and innovation."
CryptoKitties allows users to buy, sell and breed digital cats. It runs on the Ethereum Blockchain as a decentralized application (DApp). Cats are structured as ERC-721 tokens, which are non-fungible and built to represent unique assets.
The pairing of sports and digital cats was a natural fit with the considerable overlap between the demographics of basketball viewership and cryptocurrency ownership, the company said in a press release.
The company added that partnering with an athlete like Curry, who also happens to play near Silicon Valley, will expand crypto gaming and collectibles beyond the existing enthusiast market and offers the opportunity to quantify tractable value between fans and influencers.
CryptoKitties has become a cultural sensation, with some cats selling for over $100,000 and has been responsible for over a quarter of the network's traffic during its peak, since its launch in late 2017.
A landing page on the CryptoKitties site provides a direct link to the auction, a look at all three exclusive "CurryKitties," and a giveaway for ten highly-coveted CryptoKitties.
Cryptokitties, secured $12 mln in series A funding led by Andreessen Horowitz and Union Square Ventures - two of the world's top venture capital firms who have a proven track record of investing in Blockchain-based technologies including Coinbase one of the world's largest cryptocurrency exchanges, last month.