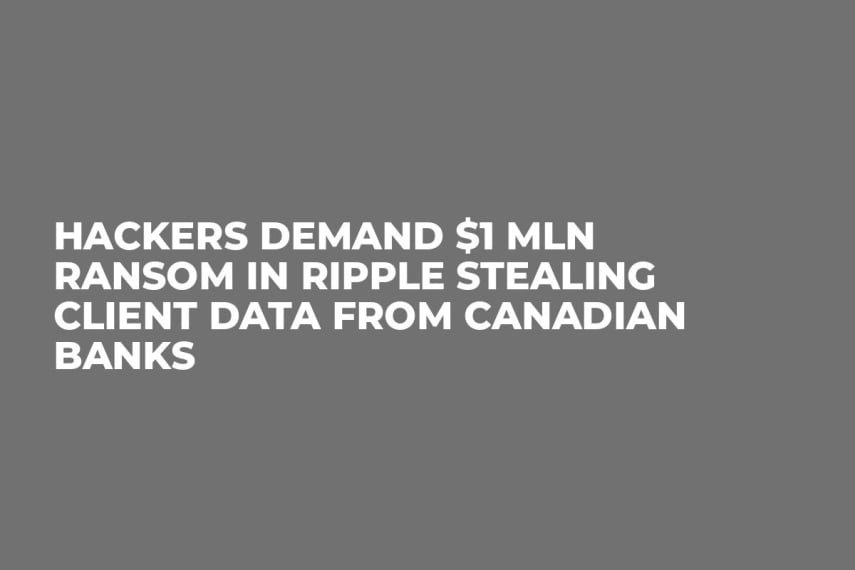 Cover image via U.Today
Bank of Montreal and online bank Simplii Financial of Canada announced Monday that over the weekend they had had the personal data of almost 100,000 account holders stolen in a hack.
Among the lost information was the one that allows accessing the bank accounts. The culprits promised to share this data on the Internet unless the banks' authorities cooperate.
The hack scheme explained
In an email, the fraudsters provided a brief guide to how they actually hacked the accounts. They got partial access to them through common computer algorithms. Also, some of the account owners had forgotten their passwords and this allowed the hackers to simply reset security details and opened the accounts for them.
The criminals demanded a ransom of $1 mln in the Ripple cryptocurrency unless the banks wanted the data published.
The banks' response
When some major Western media contacted the banks for the recent updates on the situation, the management replied they are against paying con artists. Instead, their IT-security experts and law enforcement agencies keep cooperating on how to protect their customers' interests.
How the customers feel
The hackers have already released the personal data of two account holders, which made these people deeply distressed. It also got them wondering whether the current banking system needs reforming.