Recently, US-based brokerage TD Ameritrade mentioned that listing Ripple's XRP could be on the table. The brokerage has a client base of 11 million, so if they delve into cryptocurrency space, the consequences could be positive for their bottom line as well as for the users, in a classic win-win situation.
Responding to a Twitter question, TD Ameritrade representatives said, "We're still exploring the #XRP space - stay tuned for more information. Our team is working hard to make things like this happen." Whether it will come to fruition or not remains to be seen.
Chart Analysis – XRP/USD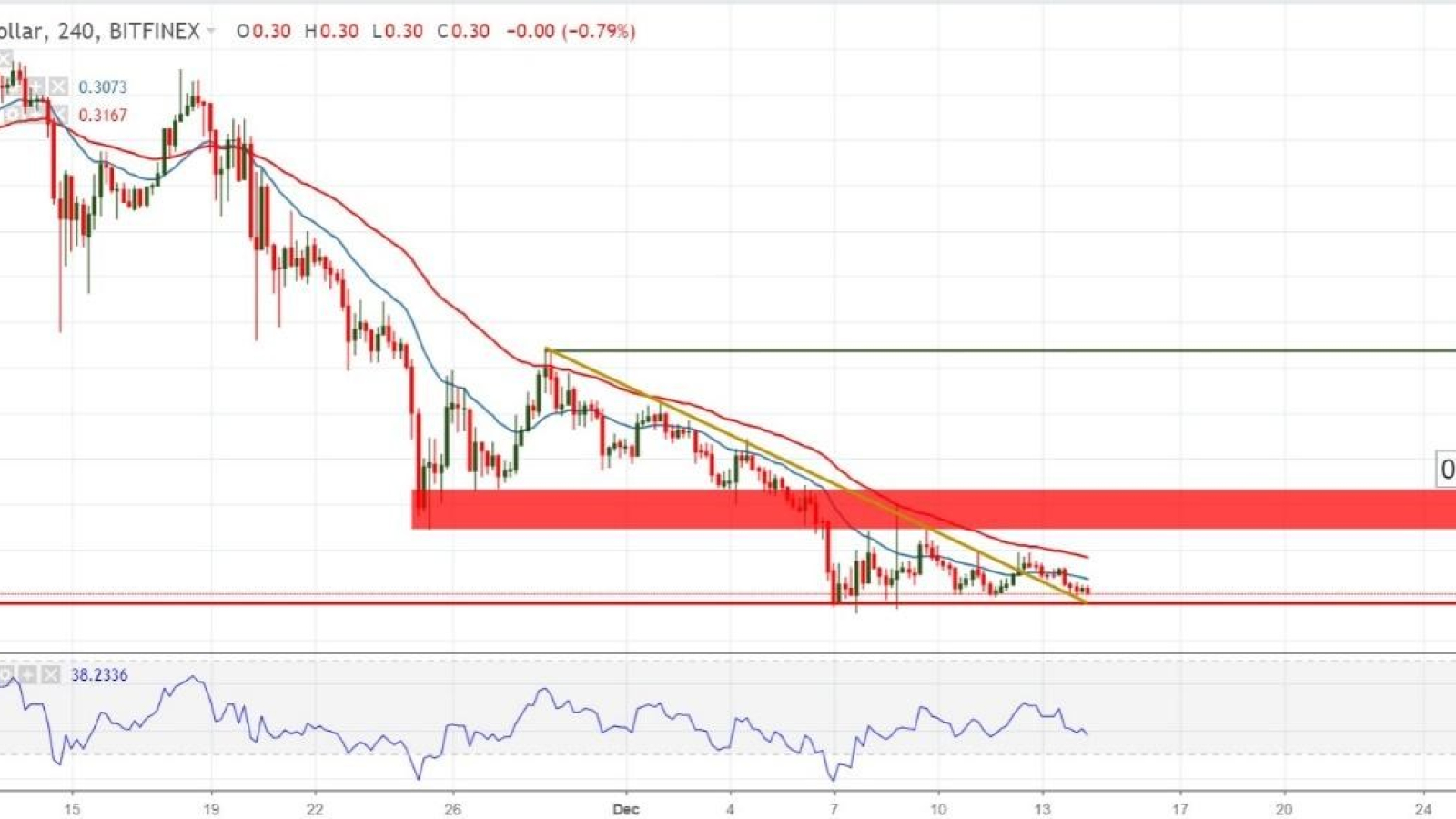 Ripple lost 2.44% during the last 24 hours and 1.86% in the last 7 days, currently trading near the key support at 0.30. The bearish pressure is slowly dissipating as we haven't seen a lower low in a few days, but on the other hand, the buyers are nowhere to be seen, and the price is drifting sideways without clear direction.
The bearish trend line was broken, but that's just a consequence of the sideways movement and cannot be considered a bullish sign. We remain in a clear downtrend, but if 0.30 is not broken soon, we will probably see a bounce into the 0.33 – 0.35 area of resistance. For now, this is a choppy market, with high risk and possibly irregular movement.
Support zone: 0.30
Resistance zone: 0.33 – 0.35
Most likely scenario: choppy, irregular movement without clear direction; small dips below 0.30, which will be quickly recovered
Alternate scenario: break of 0.30 en route to 0.25