Ethereum (ETH) has experienced a noteworthy resurgence, breaking the $2,000 price barrier for the first time since August 2022. The Bitcoin (BTC) rival has seen a 4% increase over the past 24 hours. It is currently trading at $2,004 on the Bitstamp exchange.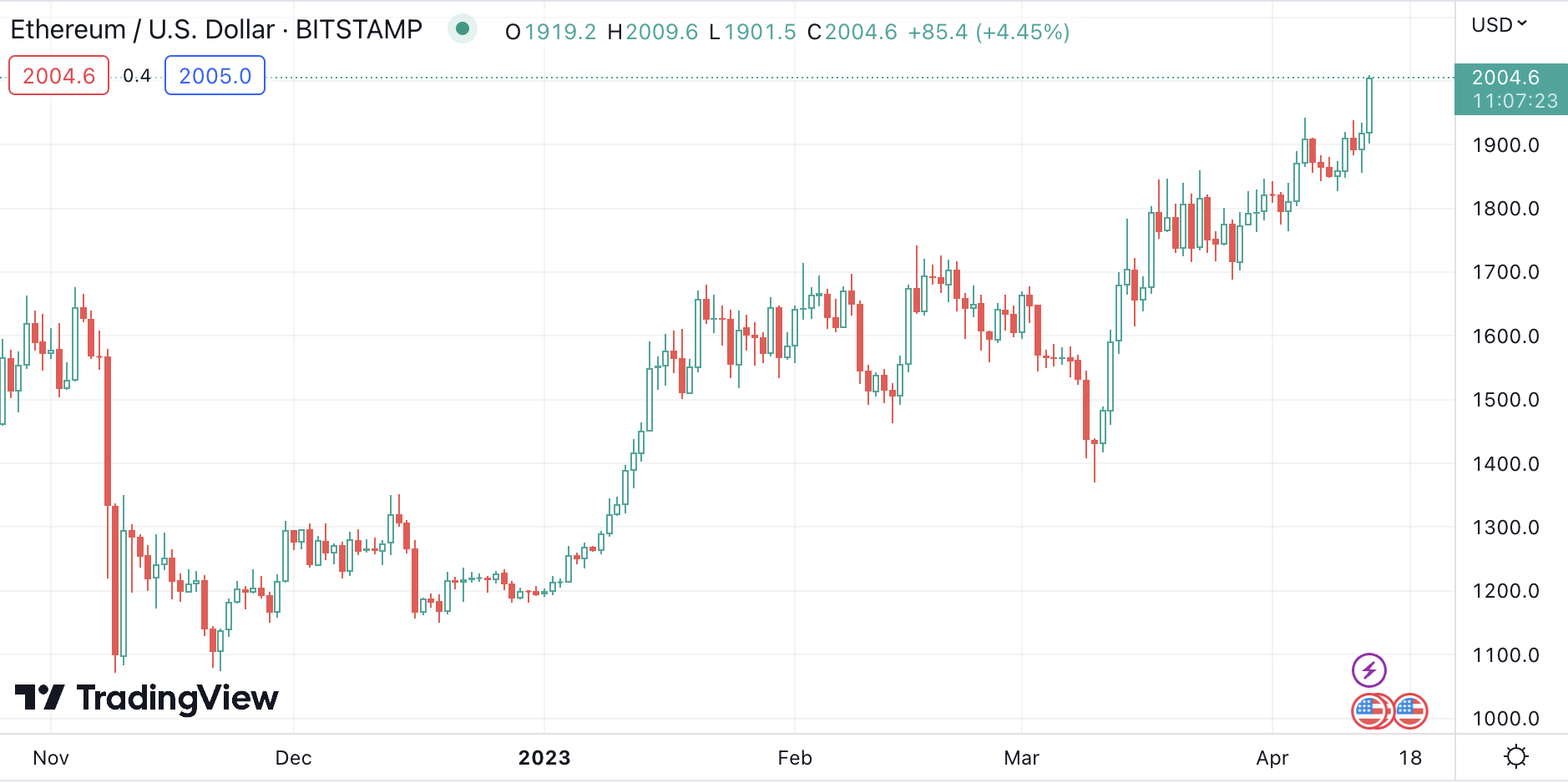 Several key factors have contributed to this remarkable rise, renewing investor interest in the second largest cryptocurrency by market capitalization.
First, the successful launch of Shapella, Ethereum's first major upgrade since The Merge, has played a significant role in the price surge. Shapella enables validators to withdraw their staked Ether (ETH). Notably, the chief altcoin has defied market expectations of increased selling pressure.
Second, recent data from the Bureau of Labor Statistics (BLS) revealed that the Producer Price Index (PPI) for final demand declined by 0.5% in March. This drop in inflation, which surpassed the estimated 0.1% and the previous month's -0.1%, has potentially influenced the ETH rally.
Pantheon Macroeconomics, a U.K.-based economic research consultancy, recently predicted that good PPI numbers could prevent another Federal Reserve rate hike, which could potentially bode well for risk assets.