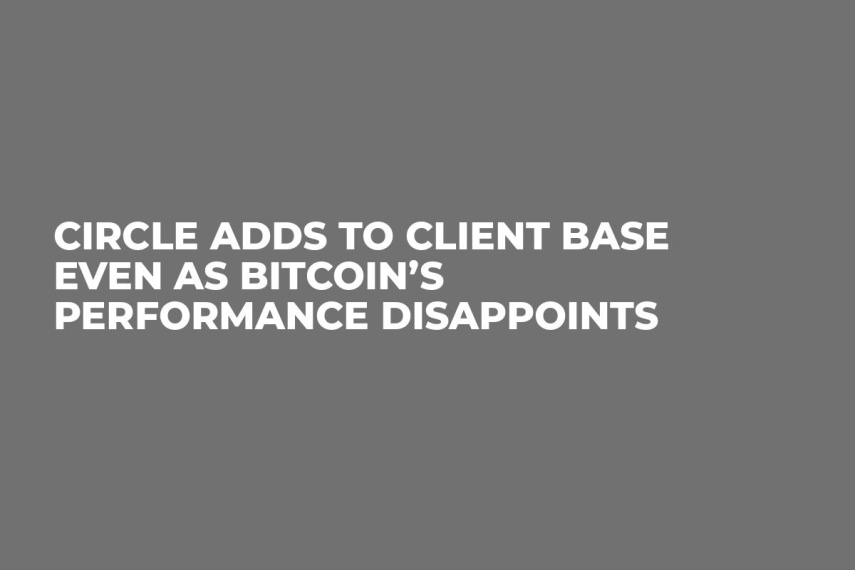 Cover image via U.Today
Circle, the payment app that is backed by major wall street bank Goldman Sachs, has recently put its hat into the cryptocurrency market for the institutionalized investor, and seem to be doing well.
Circle launched a crypto trading app as part of its platform after it acquired well-known cryptocurrency exchange Poloniex for some $400 mln. A few months down the line now and it seems to be paying off as the user base is growing for Circle.
This comes at a time where its draw card, Bitcoin offerings, are at a new low for the year and not exactly at its most enticing position.
30 percent up
According to CNBC, the Goldman Sachs-backed company said that month over month it had a 30 percent boost in new clients and was doing 15 times more transaction volume each day than a year ago. This is despite the fact that Bitcoin has plummeted more than 50 percent this year.
To keep up with the volume, Circle just announced that it was making "Circle Trade" automated so investors can place orders without having to talk to a person.
"In May, which was a challenging month, we saw a sharp increase of unique new counter-parties," Circle founder and CEO Jeremy Allaire said. "A lot of folks on the institutional side are on-boarding, and getting their ducks in the row."
Speeding up the process
It is clear that Circle is also learning their way through this new ecosystem, and starting to bring the comforts of institutionalized investors to the cryptocurrency market which can be very alien to investors.
"Major institutional investors don't go through a telephone broker. They go through an electronic interface," Allaire added. "We're maturing this into a more traditional product; it's much faster and a more flexible way to trade."
Circle Trade is one of the largest cryptocurrency trading desks for institutional investors, with a $250,000 minimum order size. The company also operates a peer-to-peer payment network using Blockchain.