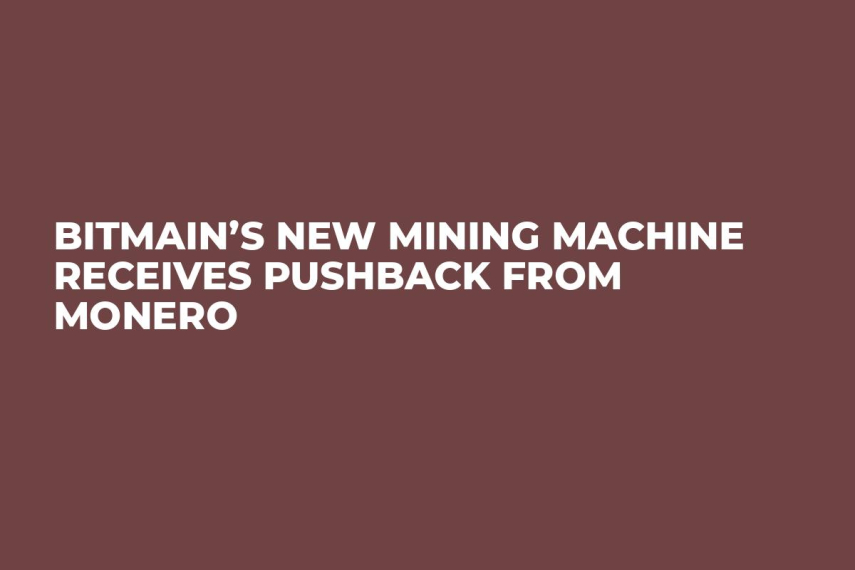 Cover image via U.Today
Monero continues to battle ASIC mining machines as its lead developer declares that mining machine giant Bitmain's new Antminer X3 will not be able to mine the currency.
Riccardo Spagni, Monero's lead developer, tweeted "Just a reminder that this WILL NOT work on Monero" soon after Bitmain announced the new machine.
Bitmain addressed Monero's stance on the machine's sales page, saying that "When you are buying it, you are betting that they are wrong."
Antminer X3 targets all cryptocurrencies that use the Cryptonight hashing algorithm, that includes a host of coins including Dash and Bytecoin besides Monero.
The machine is non-refundable and is currently sold out on the third batch at $3,000.
Privacy-focused Monero has made a stand to be ASIC-resistant in a blog post mid-February, saying the ASIC machine, currently only manufactured by only a few companies, centralize mining power, and therefore making the cryptocurrency more dependent on the auspices of large companies and potentially governments.
"We will perform an emergency hard fork to curb any potential threat from ASICs if needed," Monero said in the blog post.
Reddit debates about whether Monero's resistance towards ASICs helps the cryptocurrency ensued after the announcement.