Noted cryptocurrency analyst Benjamin Cowen recently shared a cryptic chart that has sparked debate among his followers. The chart, which appears to be a reverse representation of the Ethereum (ETH) to Bitcoin (BTC) pair, has left followers pondering its significance.
In the Twitter post, Cowen, well-known for his incisive crypto analyses, did not explicitly mention the chart's name. However, he posed a simple question to his followers: "Is this bullish or bearish?" The enigmatic chart and the question have since provoked considerable speculation within the community.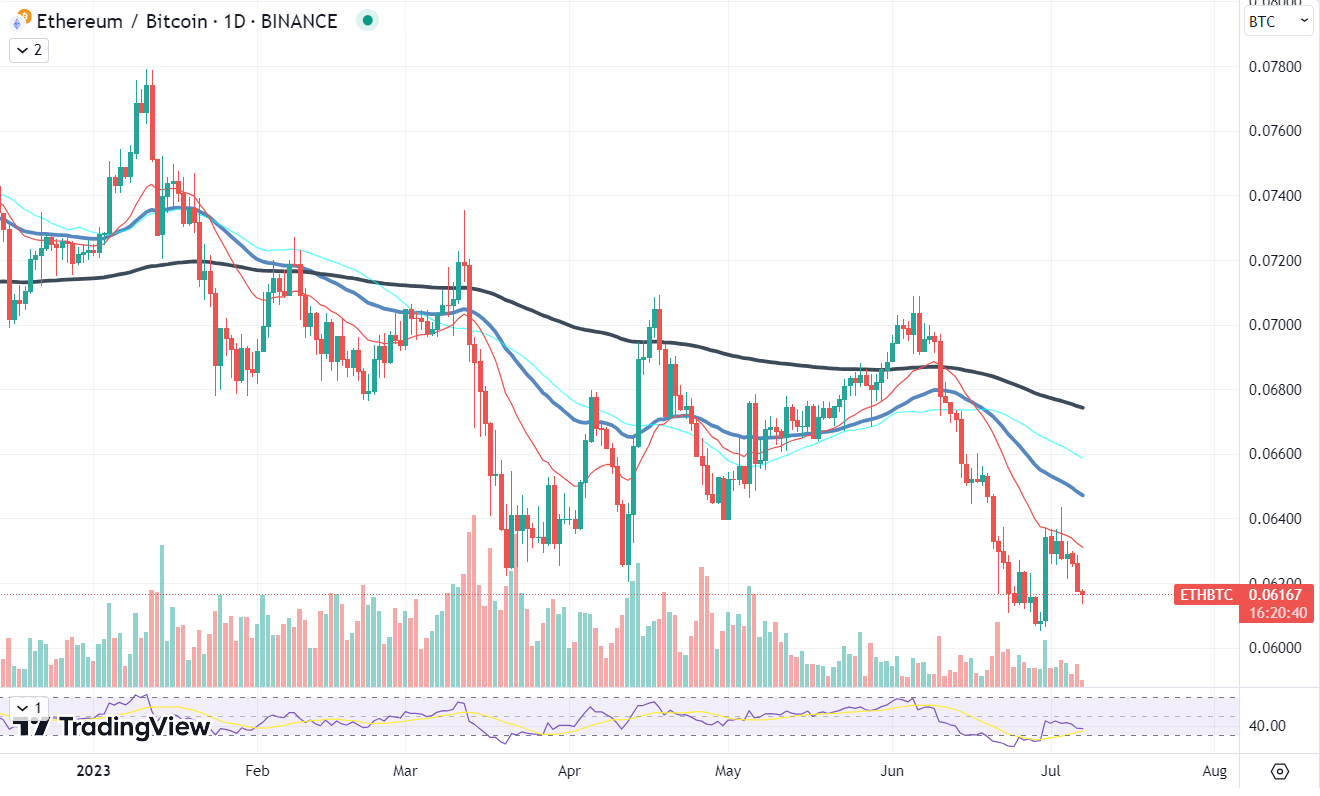 The crux of the debate revolves around the interpretation of the ETH/BTC chart. A bullish ETH/BTC chart implies that Ethereum's value is set to appreciate against Bitcoin. In contrast, a bearish chart suggests that Bitcoin will outperform Ethereum. In the broader perspective, a bullish ETH/BTC chart could also be indicative of an impending surge of volatility on the crypto market.
Over the past weeks, the ETH/BTC chart has shown a downward trend, which could indicate that Bitcoin has been outperforming Ethereum in the crypto race. However, this trend seems to be flattening out, which could potentially suggest a changing dynamic between the two leading cryptocurrencies.
While the intention behind Cowen's post remains a mystery, it has undeniably succeeded in generating discussion and speculation among crypto enthusiasts. The ETH/BTC pair has long been viewed as an important metric in the crypto space, providing insight into the relative performance of the two largest cryptocurrencies.
In case of a breakthrough on ETH/BTC, we might see a surge of volatility on the cryptocurrency market, especially in the DeFi and NFT sectors. For now, however, the performance of the crypto market remains suppressed.