Shiba Inu (SHIB), one of the more noteworthy meme cryptocurrencies, is showing signs of a significant recovery after a recent dip. The token's price has managed to bounce back by 37%, causing some buzz in the investor community. However, the road to full recovery is still long and winding, as SHIB has to secure sufficient buying power to sustain its momentum.
The recent climb in SHIB's value is encouraging, particularly for those who maintain faith in the potential of meme tokens. Despite their volatility, cryptocurrencies like Dogecoin and Shiba Inu have proven to be surprisingly resilient and continue to captivate a considerable segment of the market.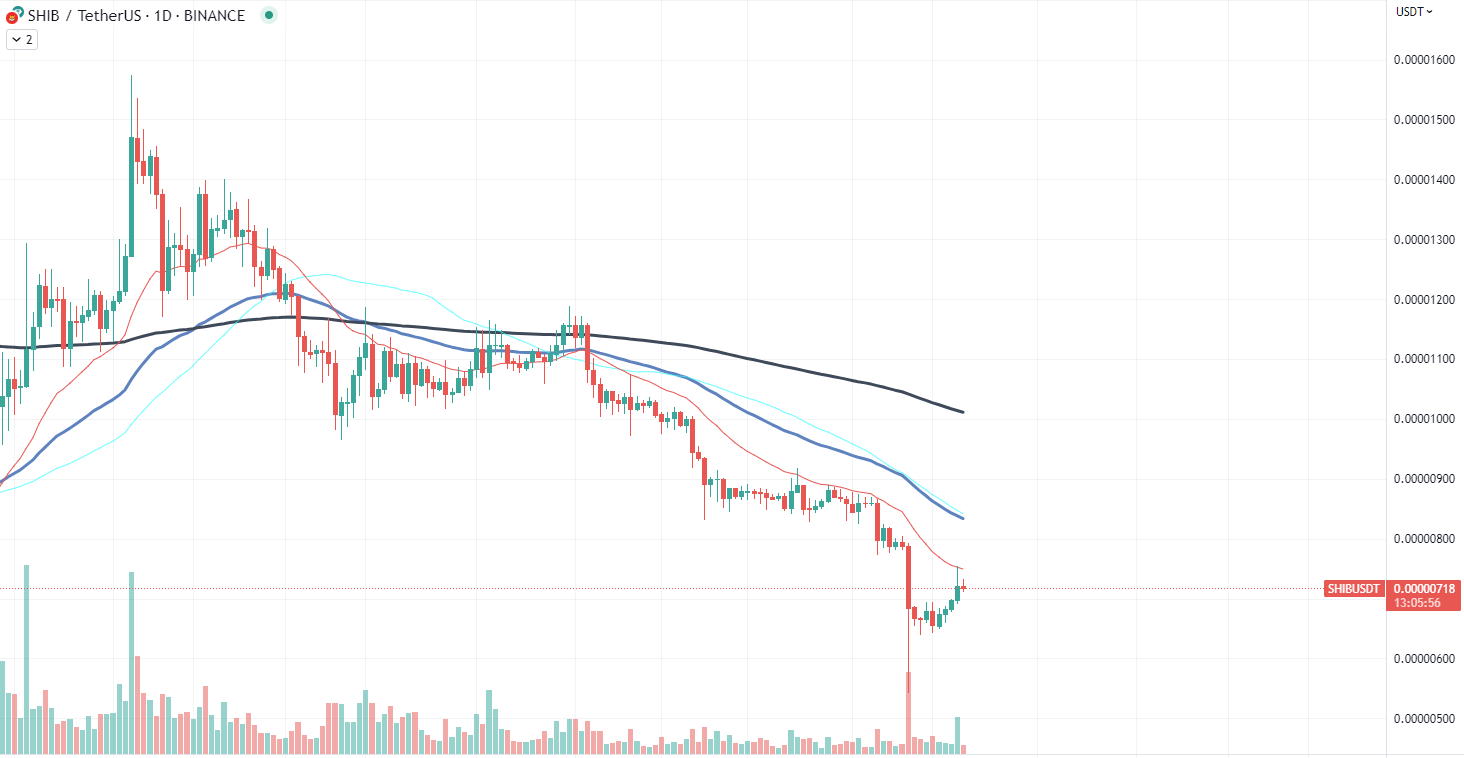 The unexpected demise of new meme coins has stirred the waters further, turning many investors away from "classic" meme coins like Shiba Inu and Dogecoin as they could not offer returns similar to PEPE's. However, "new school" tokens are rapidly losing their value and popularity, which could potentially work in favor of older, more established meme tokens like SHIB.
As investors search for stability amid the chaos, they may start to see Shiba Inu in a new light. Despite its roots as a meme coin, SHIB has demonstrated a level of stability that few of its counterparts can match. This could make it an appealing option for those looking to dip their toes in the world of meme tokens without taking on excessive risk.
XRP becomes uncertain again
XRP has once again found itself in a state of uncertainty. After making headlines with the release of the Hinman documents and the ongoing proceedings with the Securities and Exchange Commission (SEC), the dust around XRP seems to have settled. The price of XRP has entered a stalemate, and the fate of the much-publicized case is shrouded in fog, leaving investors and observers in suspense.
The SEC's legal battle with Ripple, the company behind XRP, has been a significant factor driving the digital currency's price action and investor sentiment. The release of the Hinman documents, a significant event that had the potential to tip the scales in Ripple's favor, initially sparked a wave of optimism among XRP investors. This optimism, however, has dwindled, and XRP's price has entered a holding pattern.
Legal experts have been closely following the case and sharing their analyses. Yet, their predictions appear to be just as uncertain as the future of XRP itself. Some lawyers suggest that the tide could be turning in favor of XRP, pointing to the potential influence of the Hinman documents and Ripple's robust defense. Others, however, are betting on the continuation of the case and view a positive outcome as increasingly unlikely.
Cardano causes concern
One of the market's most closely watched cryptocurrencies, Cardano (ADA), is currently displaying a trend that might be cause for concern. The third-generation blockchain platform, lauded for its commitment to scientific methodology and academic research, has been seeing its trading volume consistently decline, with no sign of immediate recovery.
In recent times, Cardano's price action has been marked by a trend-flattening phenomenon. This term describes a situation where there is a gradual reduction in trading volume, which, coupled with stable price action, can lead to an extended period of consolidation. The current trading pattern shows ADA might be stuck in such a phase, leading to worries about the token's short-to-mid-term future.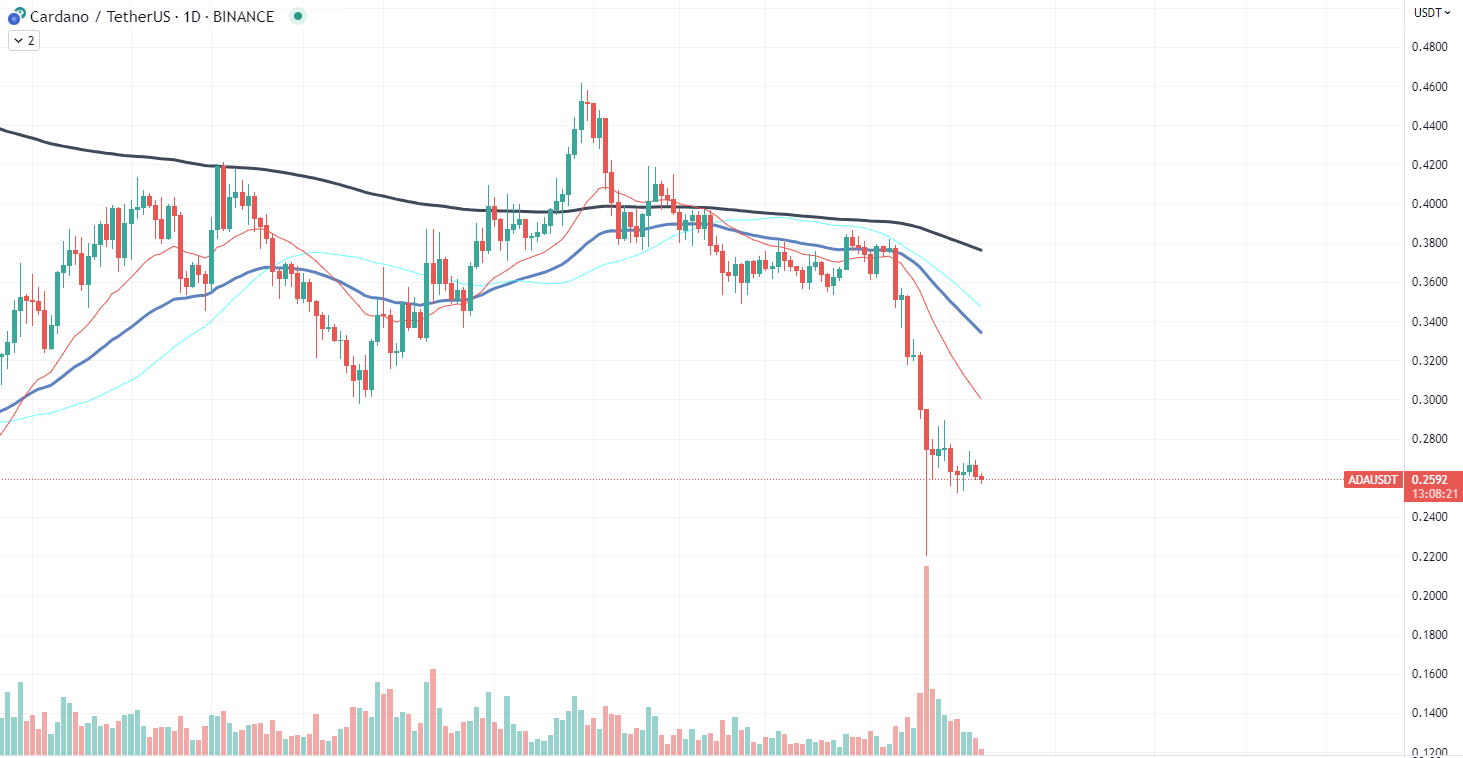 The lower trading volume suggests a lack of interest from traders and investors, possibly due to the absence of significant news or developments that could stimulate trading activities. While Cardano has previously demonstrated its ability to withstand market turbulence, this current phase of low liquidity and decreasing trading volume could pose a serious challenge.
If this pattern persists, Cardano could face the risk of a prolonged consolidation phase. This could lead to extended losses for ADA holders, as the cryptocurrency struggles to find momentum amid declining trading volumes. While consolidation is not inherently bad and is sometimes a precursor to a significant price move, a prolonged phase could also signal a weak market for the cryptocurrency.