Orbs, a Layer 3 infrastructure network, announced its collaboration with Chronos, a major decentralized exchange platform on Arbitrum. With this integration, Chronos traders can now leverage Orbs' innovative dLIMIT and dTWAP protocols to perform advanced trades.
dLIMIT and dTWAP protocols
dLIMIT is a protocol from Orbs that empowers DEXes to offer limit orders. Traders can specify the price at which they wish to buy or sell tokens. The protocol assures the specified price but does not guarantee the execution of the order. The latter will depend on whether the asset price moves favorably within a given time frame.
On the other hand, dTWAP facilitates decentralized, time-weighted orders. Employing this algorithmic trading strategy, larger orders can be broken down into smaller transactions carried out over a specific period, reducing market impact and enabling optimal asset acquisition.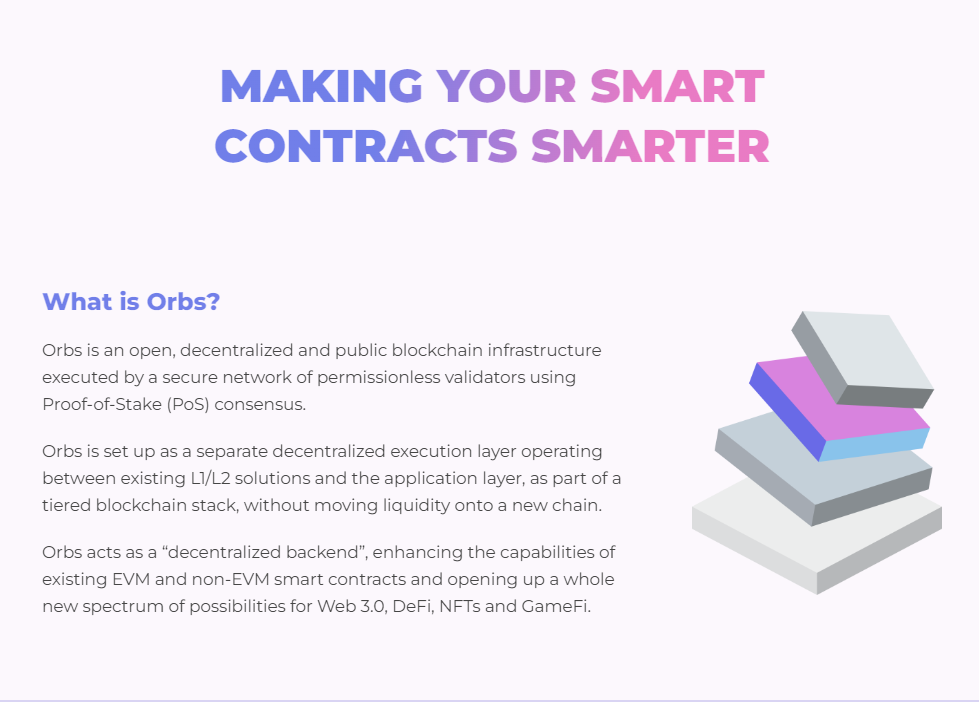 These protocols have been integrated into several major DEXes, including QuickSwap, SpookySwap and Thena, bolstering Orbs' reputation as an innovator in DeFi and demonstrating the potential of Layer 3 technology.
About Orbs
Orbs, a protocol run by a public network of permissionless validators using a proof-of-stake consensus, pioneers the concept of L3 infrastructure. With over a hundred million dollars in staked total value locked, it augments the capabilities of EVM smart contracts, widening possibilities in DeFi, GameFi, NFTs and Web3. The implementation of Orbs' dLIMIT and dTWAP protocols by six DEXes across four blockchains testifies to their growing acceptance in the industry.
Orbs, founded in 2017 and launching its mainnet and token in March 2019, is operated by a dedicated team across Tel Aviv, London, New York, Tokyo and Seoul. The Orbs Network's potential as a "decentralized backend" is set to further revolutionize the blockchain stack, making way for an array of possibilities in the DeFi, NFT and GameFi space.