The cryptocurrency market has experienced significant fluctuations recently, with some analysts pointing toward the Ethereum (ETH) staking unlock as one of the possible reasons for this market downturn. The second wave of full withdrawals from staking is currently underway, with Kraken, a major cryptocurrency exchange, taking center stage in this development.
Kraken has seen over 330K ETH in full withdrawals, with another ~175K in ETH remaining, primarily in principal withdrawals. While it is important to note that the exchange itself is not directly pushing the market down, the withdrawals of staked Ethereum from it are contributing to the market's downward trajectory.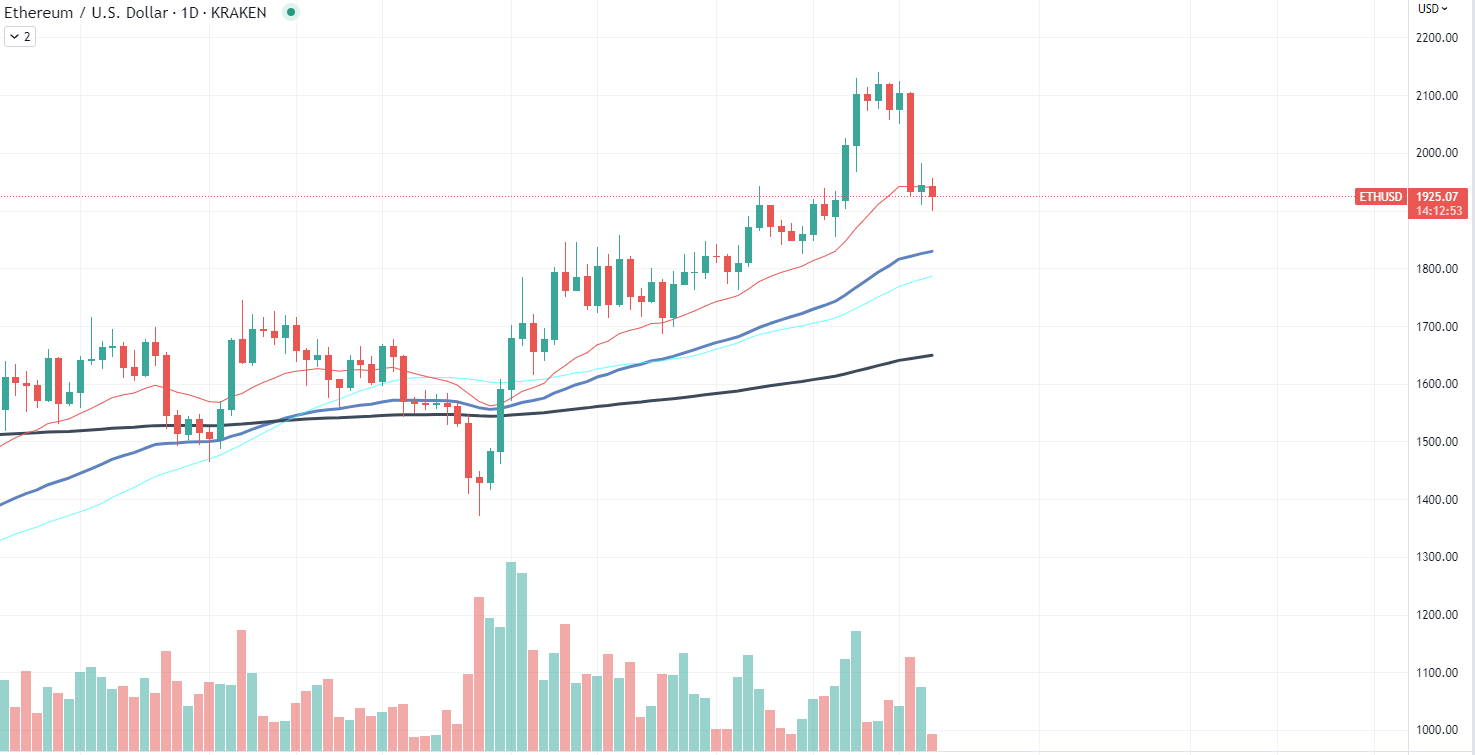 The market rally that occurred a week ago, following the announcement of the Ethereum staking unlock, could be attributed to the lagging nature of withdrawals from staking contracts. This lag is due to the limited number of ETH that can be unstaked per block, causing a delayed effect on the market as the ETH is gradually withdrawn and sold. As more staked ETH is unlocked and withdrawn, the selling pressure on the market increases, leading to a decline in prices.
The unlocking of staked Ethereum has created a wave of withdrawals, causing significant selling pressure and contributing to the market downturn. At press time, the second biggest cryptocurrency on the market is trading at $1,918.
In the long term, the Ethereum staking unlock may not have a lasting negative impact on the market. As the staking withdrawals continue and the selling pressure subsides, the market can recover and regain its upward trajectory. Additionally, more investors might start staking their ETH since they will have a full control over their funds locked in contracts.