Rootstock, a Bitcoin sidechain designed to introduce largest cryptocurrency to the segments of DeFi and NFT, has an ambitious milestone in Q2-Q4, 2023. Crucial changes will take place in its marketing, tech development, adoption and ecosystem management workloads.
Five workshops for entrepreneurs and new visual identity: Major announcements for RIF
According to statements shared by representatives of IOV Labs, the entity behind Rootstock and RIF, both products are on the eve of major developments.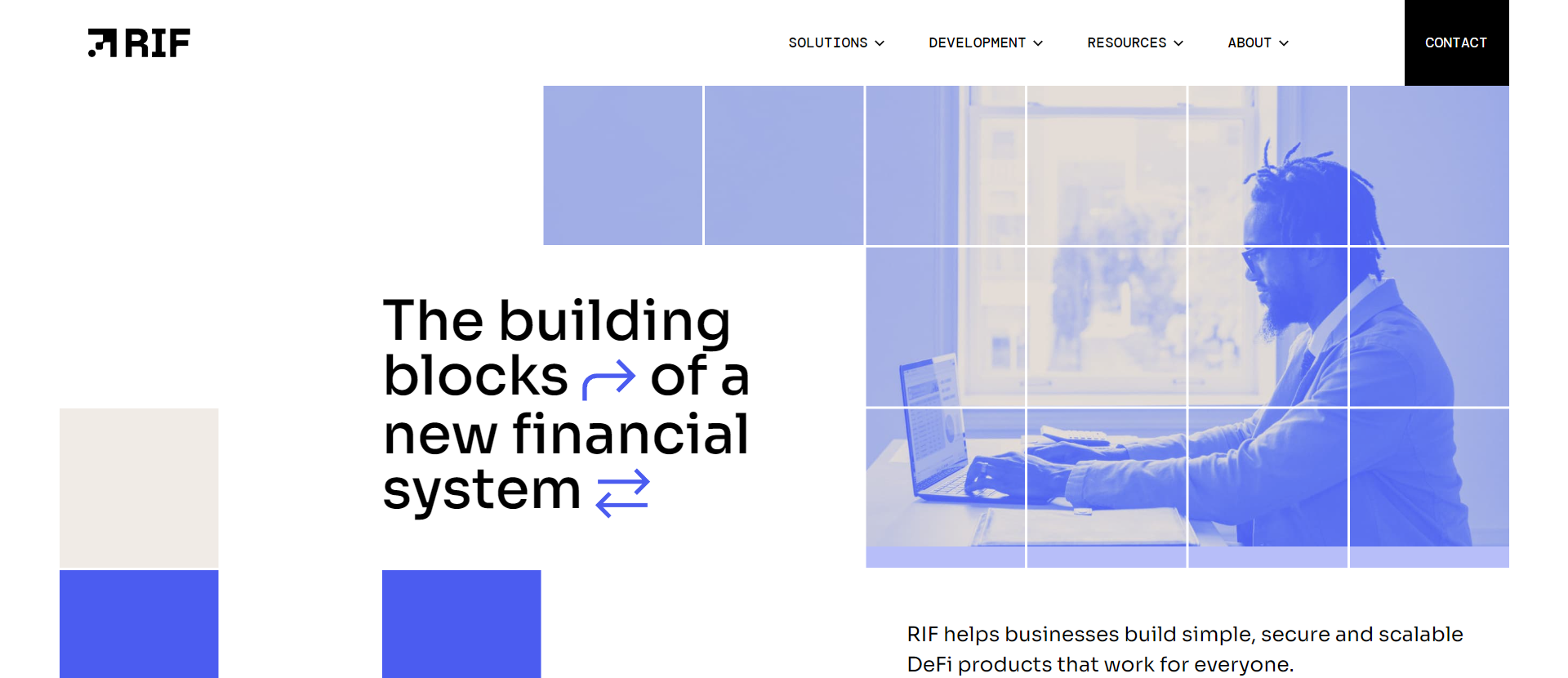 Namely, a series of five complimentary product development workshops will be organized by RIF for businesses interested in integrating blockchain technologies into their commercial processes. RIF offers successful applicants the expertise of product managers, Rootstock (RSK) developers, and funding and marketing support.
Also, RIF, as a new-gen open source set of tools, technologies and protocols, will receive an updated visual identity kit in order to better demonstrate its purpose and ideology.
During his speech at Consensus 2023, Tim Paymans, VP of product at IOV Labs, highlighted the paramount importance of new announcements for the Bitcoin (BTC) DeFi segment:
Our vision at IOVLabs is a safe and equitable global financial system that enables everyone to participate and prosper. We believe the best way to make this vision a reality is by putting the tools, technology, and resources directly in the hands of the builders, founders, and financial organizations on the front line of the future of finance.
As covered by U.Today previously, in February 2023, IOV Labs released RIF Flyover value transfer protocol, which is designed to advance the compatibility between Bitcoin (BTC) mainnet and its sidechain.
IOVLabs launches $2.5 million grant program for start-ups
Besides a new identity scheme and workshop for enthusiasts, IOV Labs shared the details of its upcoming grant program for start-ups and developers interested in building on Rootstock (RSK) blockchain.
Pei Chen, IOVLabs VP for growth, stressed that this program is set to unlock new opportunities for early-stage products that leverage Bitcoin (BTC) as a consensus and security layer:
IOVLabs' investment in the Rootstock strategic grants program reflects our commitment to supporting the development of a decentralized financial ecosystem through community effort.
The net amount of the funding pool for the applicants is capped at $2.5 million, as stated by IOVLabs' directors.