Floki Inu (FLOKI), a meme-inspired cryptocurrency, recently experienced a substantial price spike, leading to a flurry of trading activity. Analysis revealed that active addresses surged alongside a more than 40% increase in the token's price, suggests IntoTheBlock. This development could signal a shift in the behavior of FLOKI traders, as some take advantage of the price jump to offload their holdings.
Interestingly, the data also shows a minor uptick in zero balance addresses, suggesting that some FLOKI holders are selling into the price move. However, the spike in new addresses indicates that the token continues to attract new investors, potentially balancing out the selling pressure from existing holders.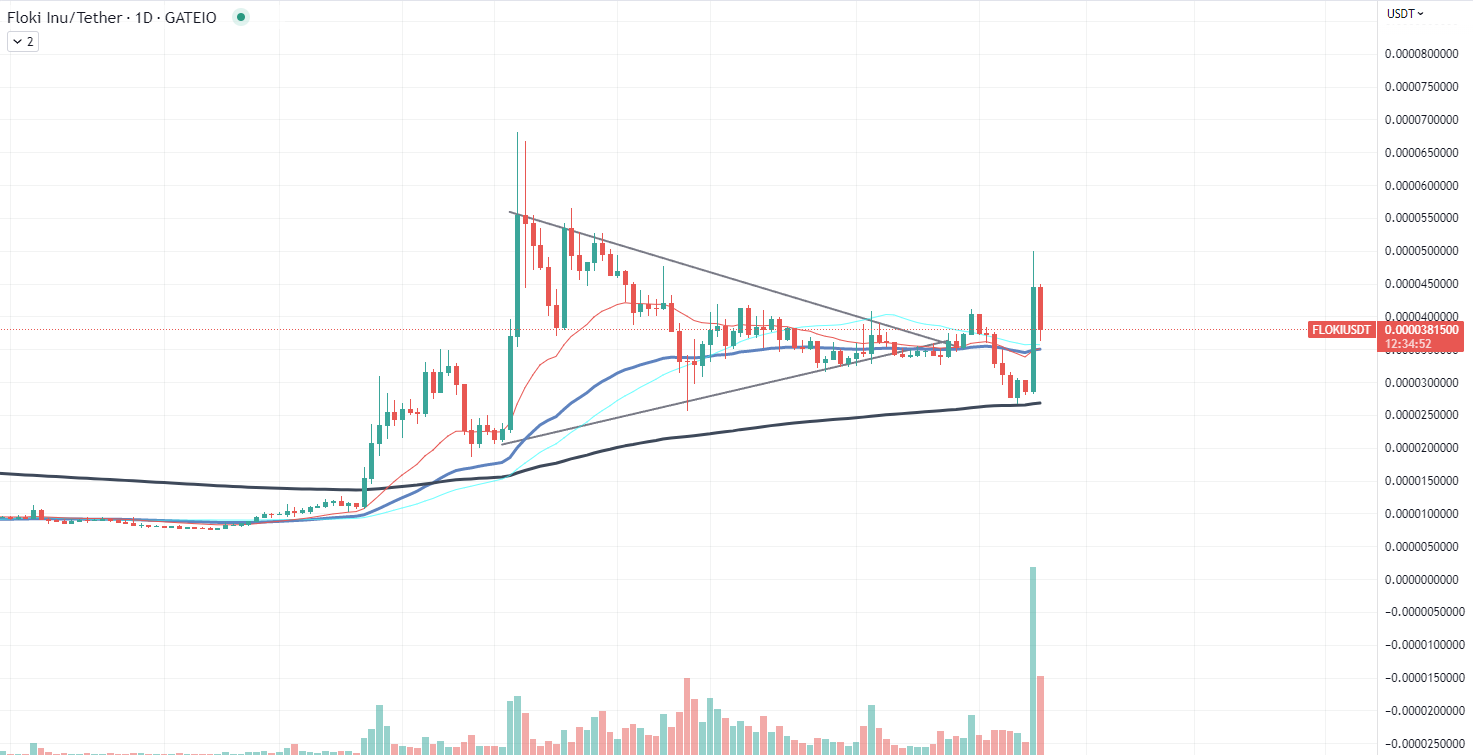 Floki Inu emerged amid the popularity surge of meme assets like Shiba Inu and closely follows the pattern of Dogecoin. The token experienced a meteoric 520% rally in January, only to see a swift reversal of more than 40%. This price action highlights the volatile nature of meme cryptocurrencies and the potential risks associated with trading them.
While it is tempting to attribute the recent price spike solely to market sentiment or social media hype, it is crucial to remember that meme tokens like Floki Inu often lack the fundamental value or utility that more established cryptocurrencies offer. As such, their prices can be highly unpredictable, making them prone to sharp fluctuations.
Despite this inherent volatility, the growing number of new addresses indicates that meme assets like Floki Inu continue to capture the interest of investors. This phenomenon could be a testament to the power of social media and the enormous demand for risk on the current market that still encourages the creation of meme assets.