Bitgert, a mainstream cryptocurrency ecosystem powered by native blockchain, is reported to be preparing for the launch of Bitgert Ventures program backed by leading private investors in the Web3 segment. The new entity will coordinate participating in preseed, seed, private and other fundraising rounds of promising decentralized products.
Bitgert scores partnership with VCs to launch new investing venture
As reported by the Bitgert team, it has scored a strategic partnership with some early-stage investors in the Web3 segment. Within the framework of the partnership, a new program dubbed Bitgert Ventures is set to fuel the next generation of cryptocurrency products in various spheres.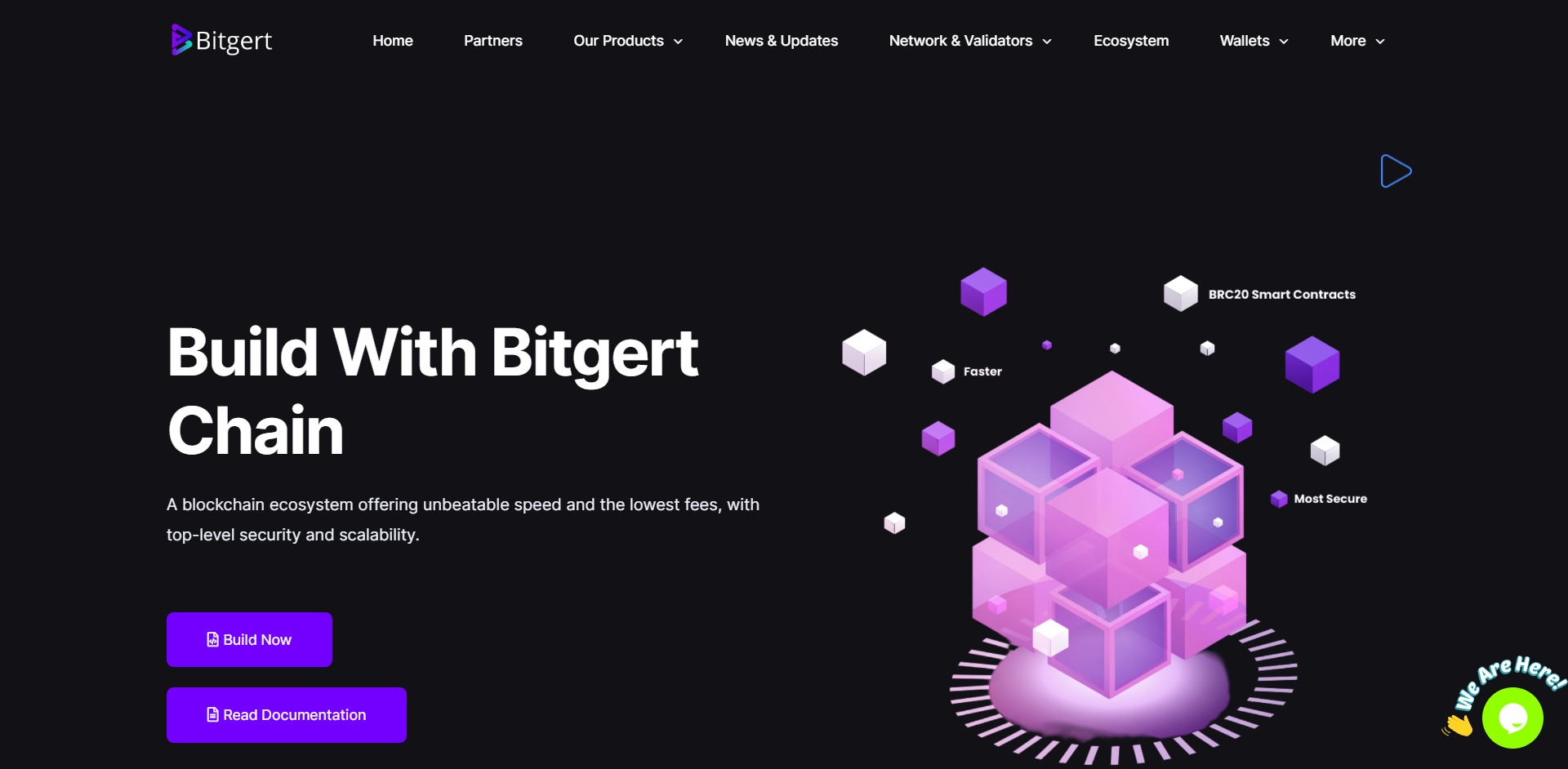 As the campaign gains traction, a group of top-tier venture capitalists will invest their funds through Bitgert Ventures in selected products in various phases of development. Right now, the Bitgert team is in discussions with investors. Non-disclosure agreements (NDAs) have been signed to ensure confidentiality of the procedure.
The launch of Bitgert Ventures is a watershed milestone of Bitgert's road map in terms of technical supremacy, marketing reach and massive adoption. It marks a major step toward diversifying the platform's portfolio and expanding its influence in the crypto market. By partnering with private investors, Bitgert will be able to leverage the expertise and resources of top VC capitalists to identify promising crypto projects and support them with funds.
By Q1, 2023, Bitgert has scored the reputation of a reliable partner in the cryptocurrencies segment, so its newly-launched venture program will be in the spotlight for the global cryptocurrency community.
More investors might join Bitgert Ventures soon
This move by Bitgert is expected to attract more investors and make it a leader in the blockchain and decentralization spheres. With this new investment venture, Bitgert is expected to further enhance its position on the market.
Alongside its role for Bitgert enthusiasts, developers and supporters, the partnership between Bitgert and private investors is a significant development for the entire crypto industry.
From the perspective of the market, this agreement can be viewed as a win-win situation for both parties. The Bitgert platform can now expand its market making strategy, while private investors can leverage its resources to adjust their portfolios and make them more flexible and sustainable.
As covered by U.Today previously, the collaborations Bitgert secures in Q1, 2023, are set to cement its position as a multi-product crypto ecosystem that plays a key role in accelerating global Web3 adoption.
One-stop ecosystem for Web3: What is Bitgert?
Initially launched as a project on BNB Chain (BSC), the fastest and most resource-efficient smart contract platform, Bitgert migrated to its own decentralized platform in 2022. The Bitgert blockchain leverages its own utility and governance token dubbed BRISE.
Not unlike major smart contract platforms like Ethereum (ETH), BNB Chain (BSC) and Polygon (MATIC), Bitgert has its own token standard BRC-20. Also, BRISE assets can be staked to obtain periodical rewards for preserving the network's integrity and attack-resistance.
Bitgert promotes itself as the cheapest smart contract platform since it charges users with negligible $0.00000001 transactional fees. This makes it suitable for a plethora of use cases in spheres of NFTs, metaverses, DeFis and real-world asset tokenization.
As of April 2023, the BRISE token can be obtained on both centralized (KuCoin, Bitfinex) and decentralized (PancakeSwap) exchanges with USDT, BTC, WBNB and BUSD assets.