With Neon Link platform and its upcoming hotly anticipated token, all categories of blockchain gamers will access more entertaining and profitable careers in crypto. They are all instruments required by modern gaming professionals and amateurs.
Neon Link ecosystem introduces new opportunities for gamers in Web3
Launched in early Q1, 2023, Neon Link ecosystem rapidly garnered attention for the segment of Web 3 gamers. It is a conglomerate of instruments necessary to turn your gaming hobby into a rewarding career.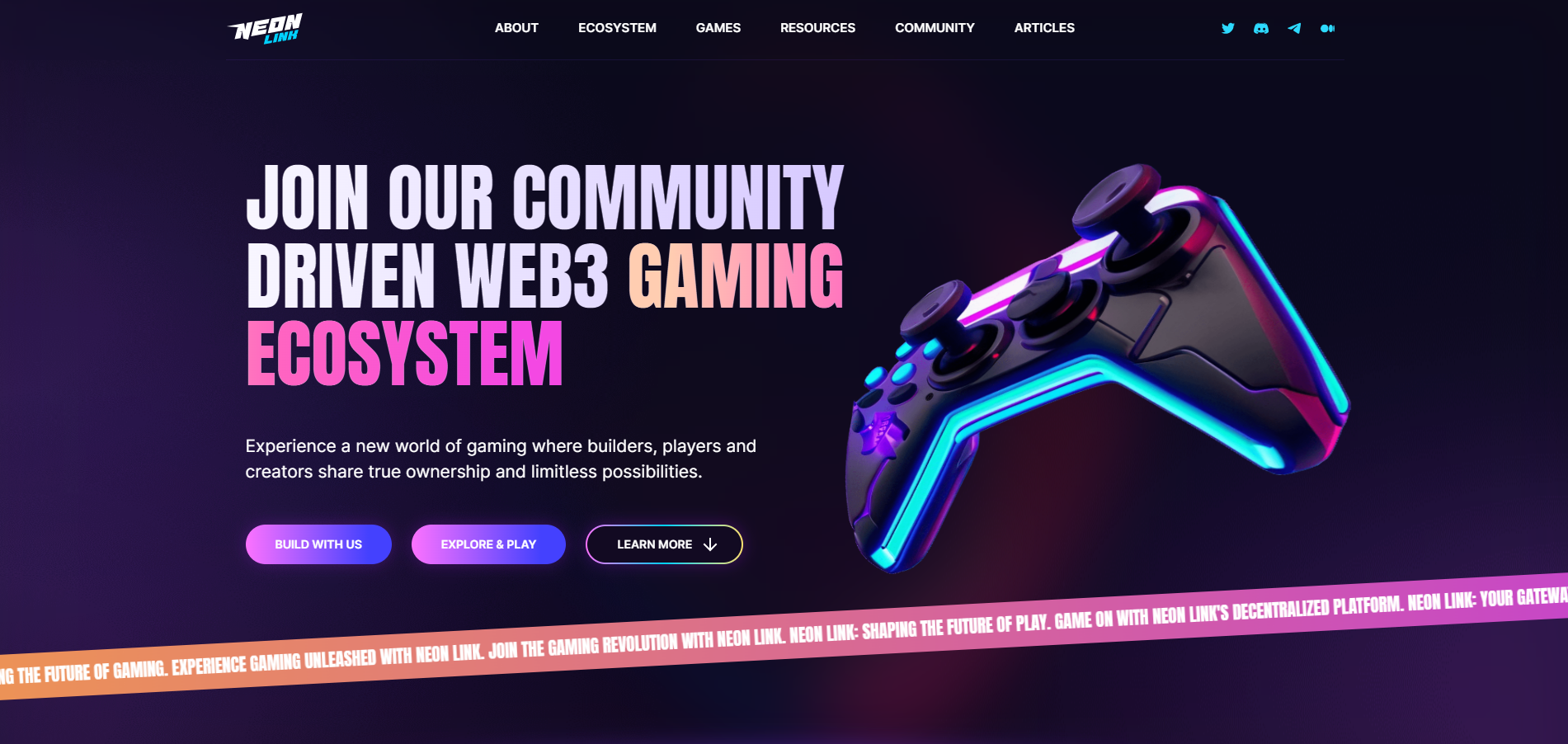 Technically, it is a group of instruments for gaming enthusiasts, developers and professional e-athletes. It is 100% on-chain and, therefore, leverages all benefits provided by modern distributed systems.
It features its own cryptocurrency wallet, Neon Trezor, as well as a native NFT marketplace. As such, you do not need to leave a single interface any longer to enjoy a cutting-edge gaming experience. Its Neon Swap and Neon Bridge modules are designed to ensure seamless and secure value transfer across the ecosystem.
Neon Link software development kit (SDK) offers a wide range of instruments for Web3 developers with various backgrounds and expertise. With the SDK, engineers can create novel Web3 gaming titles in a streamlined, resource-efficient manner.
Neon Link gaming ID is an authorization technology designed for secure and tamper-proof identification of a person or guild participating in games.
Besides instruments for gamers and developers, Neon Link has its own games. Shooter Ascend The End, collectible card game Neon Realm, and Neon Punks Arcade browser mini-game are becoming increasingly popular in the global gaming community.
Аs building a passionate and thriving community is of paramount importance for a next-gen Web3 protocol, the Neon Link community is laser-focused on enabling its Neonites with maximum opportunities. Compared to competing ecosystems, Neonites enjoy more profitable and captivating careers.
Neon Link token sale kicks off in July 2023
At the same time, every member of the Neon Link community has a plethora of monetization opportunities for their gaming product or esports skills. The upcoming cryptocurrency coin, NEON, is poised to be a backbone element of its tokenomic design and a crucial instrument for utilities within Neon Link.
NEON will be used as a governance asset for Neon Link referendums. Also, NEON will be stackable from the very inception of the cryptocurrency. Yield farming initiatives on the top of Neon Link will also accept NEON liquidity.
Twenty-five percent of the NEON supply will be allocated to the token sale, while 20% will be reserved for validator and staker rewards. Also, 12% of NEON will fuel Neon Link ecosystem's growth and development.
The upcoming hotly anticipated token sale event will unlock a set of amazing opportunities for investors and gaming enthusiasts to join the Neon Link ride and contribute to the future of gaming in many ways.