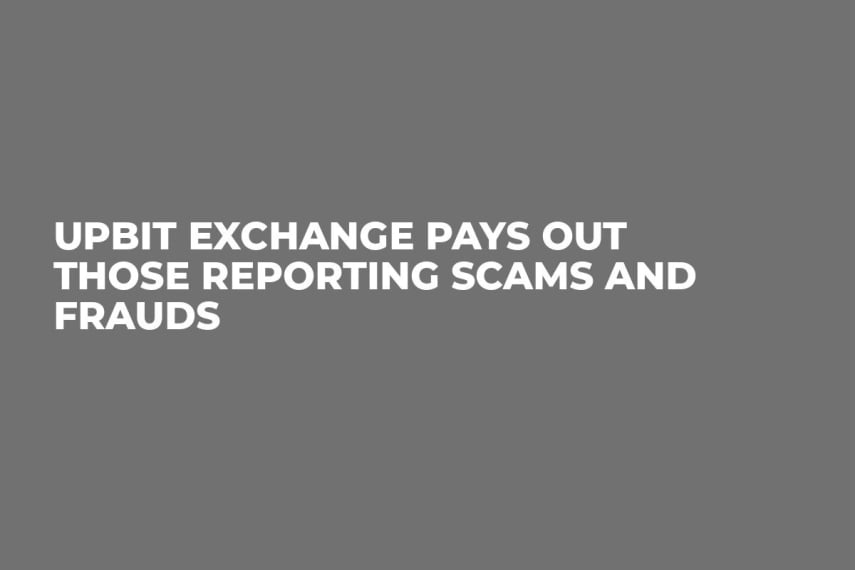 Cover image via U.Today
In an effort to try and clean up the cryptocurrency space of hacks and scams, Upbit, a South Korean exchange, has begun paying those who whistleblow on unsavory crypto investments.
The exchange proposed a full frontal attack on scams and fraud in March, calling on the community to help police the space, and now, after 10 cases were reported, it has paid out six of them.
Cleaning up the space
After a number of scams, and a few hacks on big exchanges in the earlier parts of this year, exchanges started looking to fight back against the criminals. First, Binance put a bounty of $250,000 on the heads of the hackers which got into their system, and this was followed by Upbit.
Upbit announced in March: "If illegal multi-level eyewitnesses or victims report to Upbit and investigating agencies at the same time, a cash award will be given to the first reporter of the illegal recruitment case," Upbit confirmed.
It has now appeared that Upbit's plan is working as 10 cases of fraudulent schemes have been reported, and of those, six have been acted upon by the exchange and the whistleblowers have been paid.
"Since the implementation of the system, a total of 10 cases have been received and six of them have been selected. On June 6, we sent a reward of KRW one mln with appreciation to the applicants," Upbit reported.
Tracking the fraud
This is the first step in big exchanges like Upbit, which is the third largest globally with a 24-hour trading volume of $1.1 bln, moving to clean up the cryptocurrency space.
Upbit has been tracking illegal multi-level coin recruitment schemes with its own monitoring. By March 23, the exchange has reported more than 20 fraudulent cases to the police. Last November, it received a letter of appreciation from Suwon Chungbu Police Station after reporting a culprit pretending to be the Seoul Metropolitan Police Agency.