If you have been keeping tabs on Shiba Inu (SHIB), you might have noticed a curious pattern. While the price has been trending downward, the trading volume has also been decreasing. Now, you might think that is bad news, but in the crypto world, especially for a meme coin like SHIB, this could actually signal something positive.
As of the latest data, SHIB is trading at $0.00000827, and it is this specific pattern of declining volume during a price drop that has caught our attention.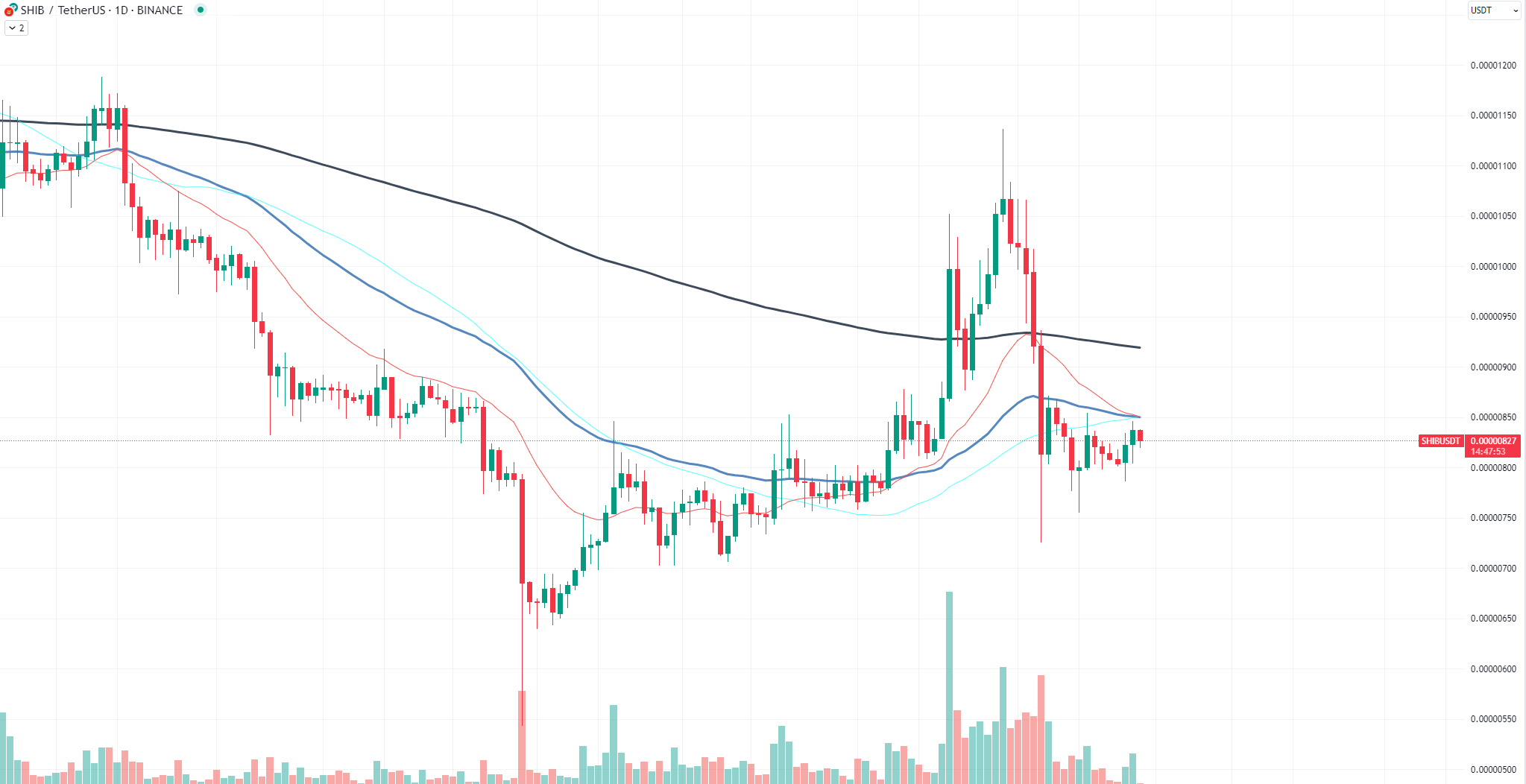 In traditional financial markets, a decline in volume during a downtrend is often interpreted as a bearish indicator. However, the rules of the game are slightly different in the crypto space.
A decrease in volume amid falling prices can actually be a bullish sign. It suggests that the selling pressure is waning, which could very well set the stage for a price reversal. In layman's terms, sellers might be running out of steam, and this could be an opportune moment for buyers to take the reins.
While the observed pattern is promising, it is far from a surefire guarantee of an imminent price surge. If you are contemplating entering the SHIB market, it is advisable to conduct thorough research and perhaps set stop-loss orders to mitigate potential risks.
The dwindling volume in Shiba Inu's recent downtrend could be indicative of a decrease in selling pressure. This might be the lull before a potential storm of buying activity, setting the stage for a bullish reversal. However, given the speculative nature of this asset, caution is advised. Always do your due diligence before making any investment decisions.