XRP has been making headlines recently due to its persistent attempts to break through the 200 exponential moving average (EMA) barrier. Over the past 48 hours, the digital asset has shown commendable resilience, repeatedly testing this crucial resistance level.
The 200 EMA is a widely observed technical indicator in the world of cryptocurrency trading. It represents the average closing price of an asset over the last 200 days, adjusted for the asset's volatility.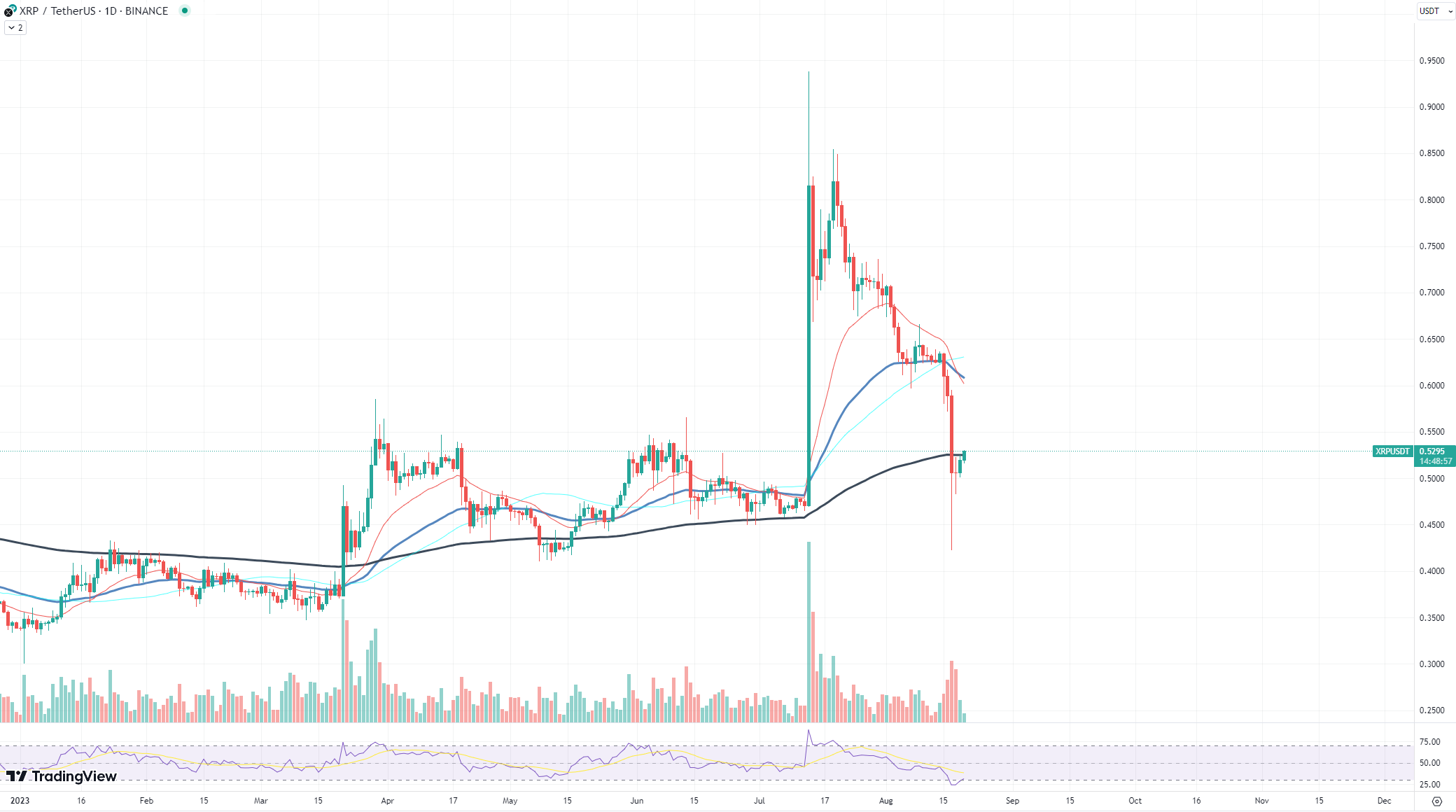 A breakthrough above this level is often seen as a bullish sign, indicating that the asset's short-term momentum is stronger than its long-term trend. Conversely, a failure to break above the 200 EMA can be a bearish indicator, suggesting potential downward pressure on the asset's price.
In XRP's case, the recent surge in trading volume has been a positive sign for hopeful investors. The increased volume indicates heightened interest and activity around the asset, which can often precede significant price movements. However, despite this uptick in volume, XRP has yet to secure a position above the 200 EMA.
As of now, XRP is trading at approximately $0.527, according to recent market data. While this is a promising position, especially considering the recent market turbulence, it remains to be seen whether XRP can muster the strength to push through the 200 EMA barrier.
There is a growing sentiment among traders that Monday could be a decisive day for XRP. The beginning of a new trading week often brings with it renewed vigor and volume, which could provide the necessary push for XRP to break through. However, it is essential to approach such predictions with caution. The cryptocurrency market is notoriously unpredictable, and while technical indicators like the 200 EMA can provide valuable insights, they are by no means infallible.